Project Details
Agency:London Business Conferences
Client:Rolling Stock Maintenance
Account Manager:Steven Johnson
Project Manager:Matt Brown
Venue:The Guoman Tower Hotel
"Thank you very much for your hard work at RSM, everything went very well and your team were great"
1. THE BRIEF
London Business Conferences (LBC) once again asked Perception Live for technical support for the Rolling Stock Maintenance 2017 event, held at the Guoman Tower Hotel in London. The original brief saw the event taking place in Tower Suite 1 & 2 for approximately 140 pax and we supplied the package twin screen projection set. LBC were keen to have the room set out in a landscape orientation to give a much more personal feel to the event.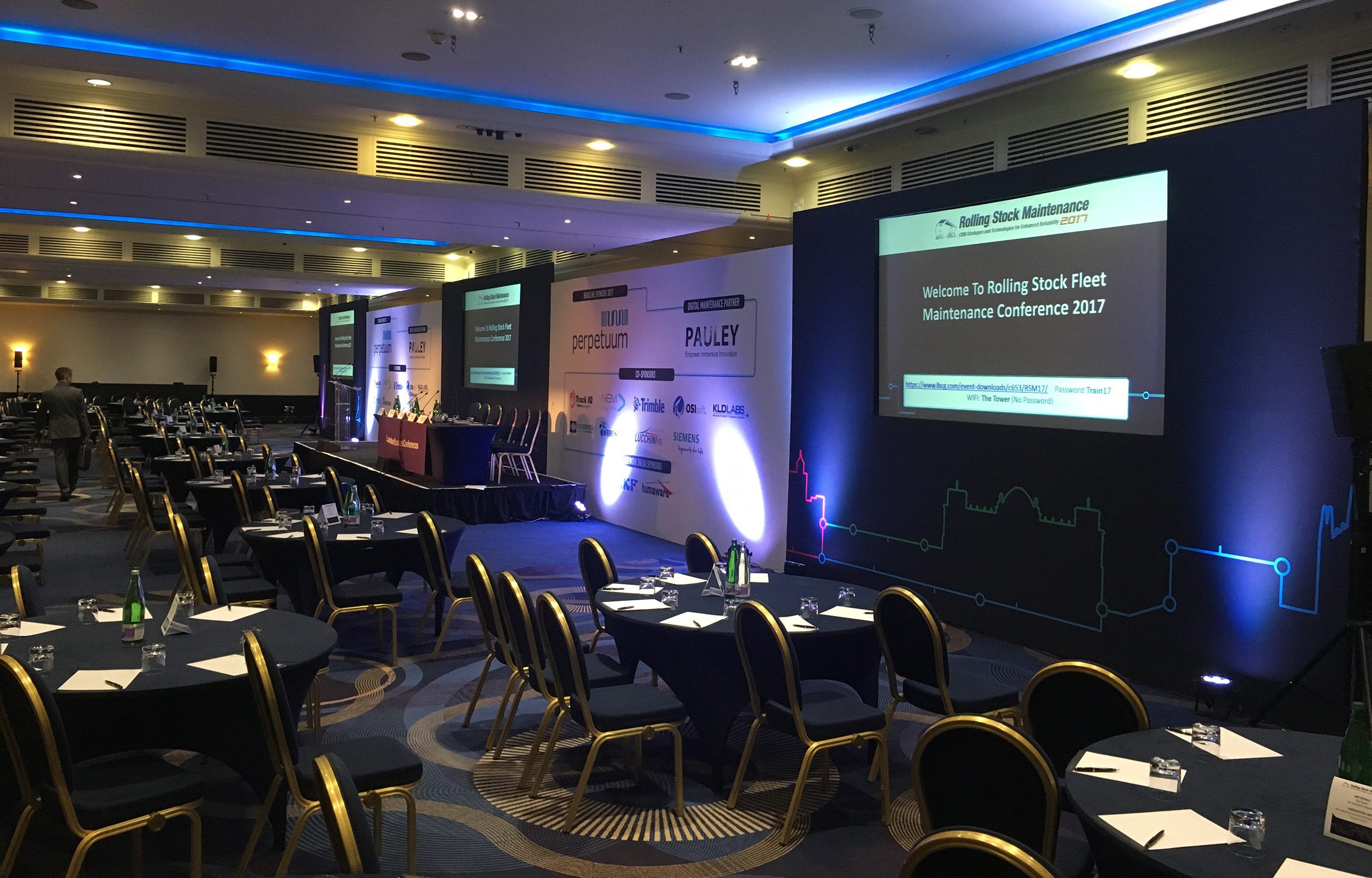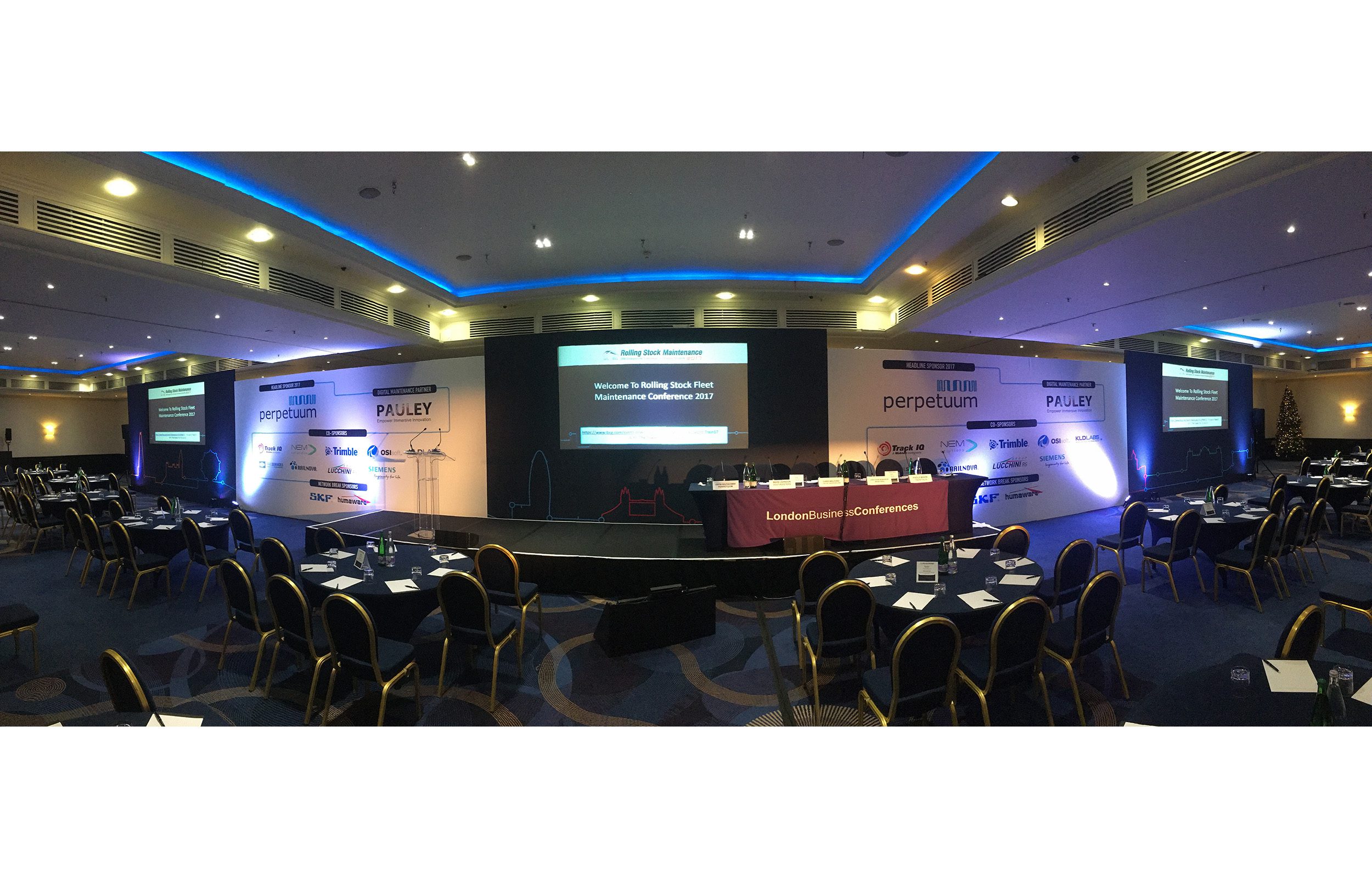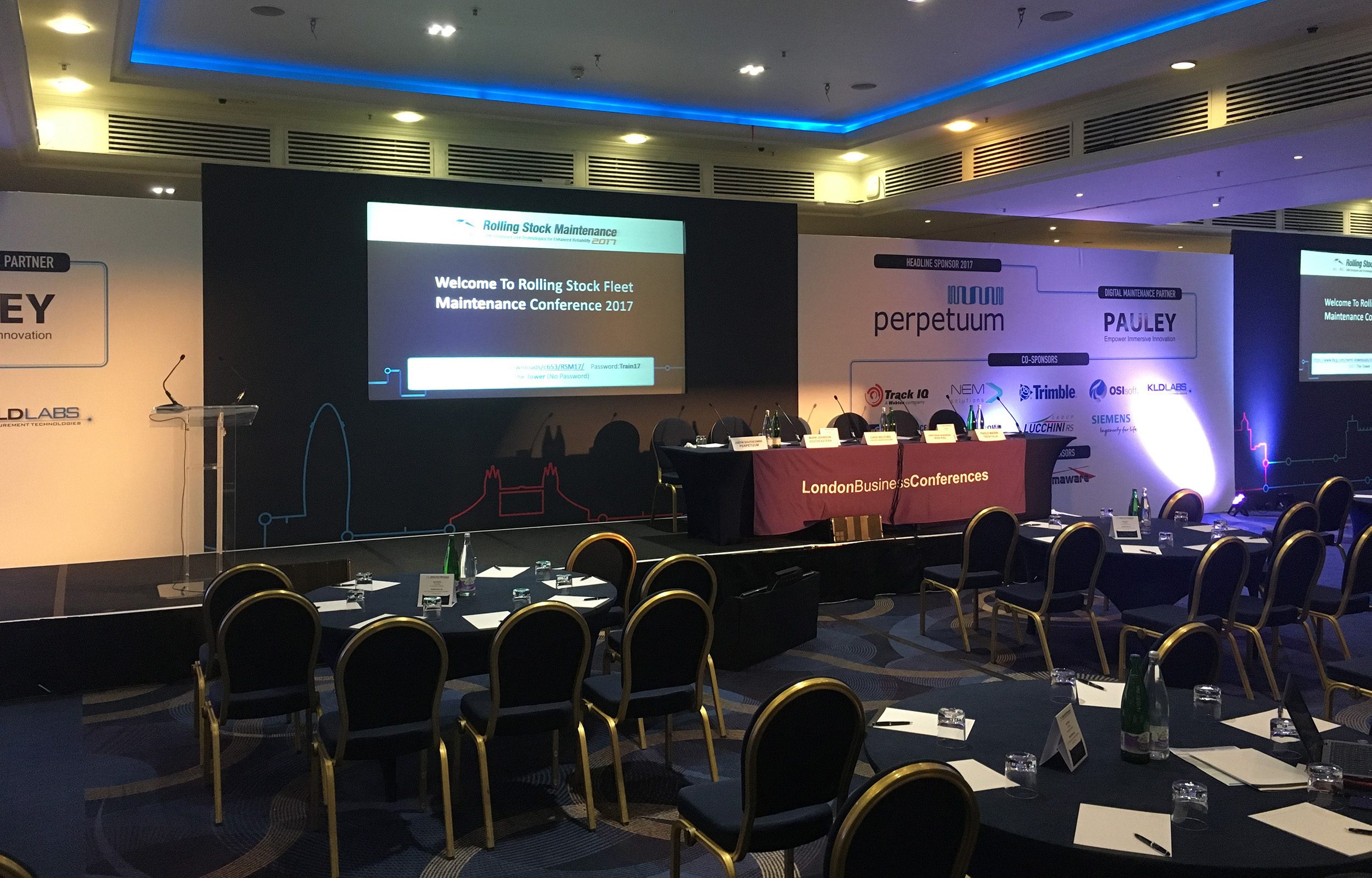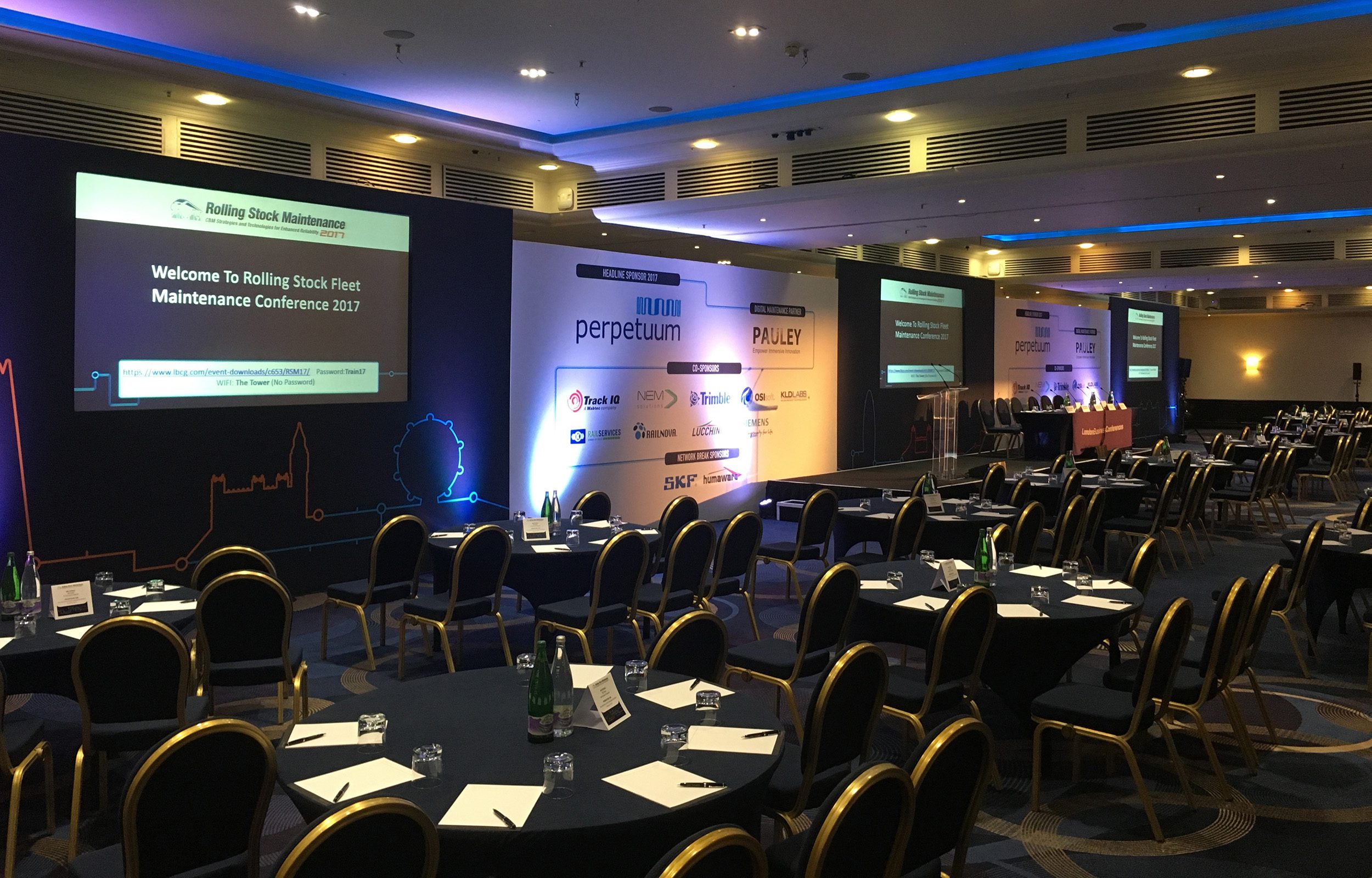 2. THE PREFACE
As the event grew closer, we were made aware by LBC that the number of delegates booking to attend the event was increasing. The decision was made to increase the space to Tower suite 1,2 & 3 which gave a total room width of approx. 40 metres. To keep within the brief of the landscape orientation and the personal feel, Perception advised that a 3rd projection screen would be required to give all delegates a good view of the on-screen content.
3. THE EVENT
The event build took place the evening before. We installed a 22 set panel backdrop which was 94ft wide. This contained 3 of 10ft x 5ft 6″ rear projection screens and the whole set was finished in a branded canvas wrap to give a sleek finish. An upgraded PA system was also installed with front fill monitors to give a high-quality sound throughout the room.
The event took place over 2 days with Perception Live also supplying presentation equipment and power distribution to the exhibition space in the foyer outside
4. THE FEEDBACK
LBC were pleased as always with the service and support given by Perception Live, and the relationship between us will carry on into 2018.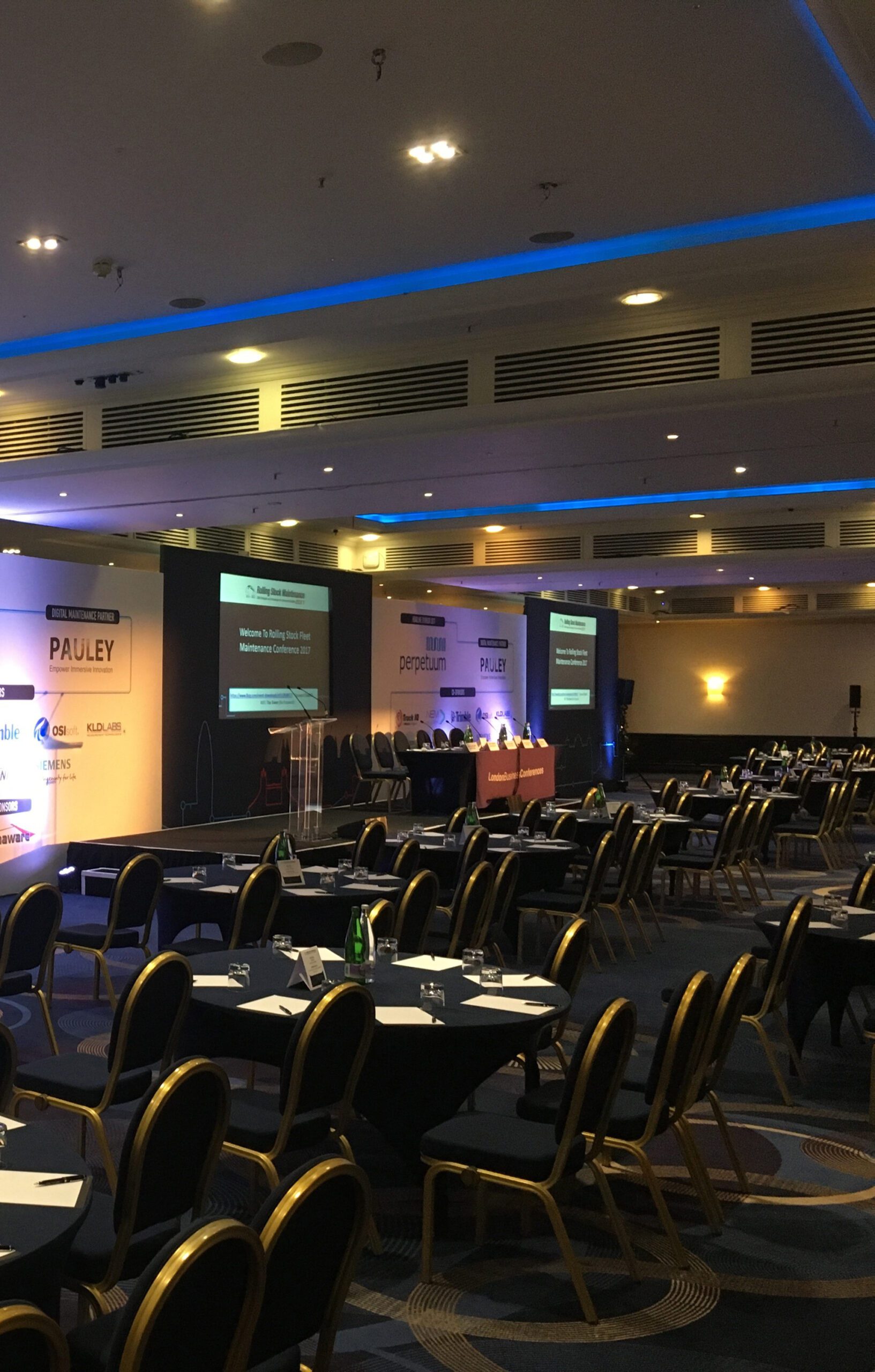 Request your free consultation today.
Our team are on hand to guide you through all the technical requirements of your event.