"Perception are amazing! When you're running an event of this scale, with so many moving parts, Perception are the ones that I do not have to worry about"

"They genuinely care – they want the event to be successful."
For the second year running, we have been contracted by Contentsquare to produce their annual CX circle event.
Contentsquare are specialists in digital experience analytics, so it was pretty fundamental that we ensured the online broadcast of their event stayed true to their high service standards.
The Brewery in Chiswell Street hosted this year's annual Contentsquare CX circle event. This year, as last, saw the event being produced for an in-person as well as an online audience. 600 people attended the tech event in person while 900 decided to tune in from elsewhere in the world.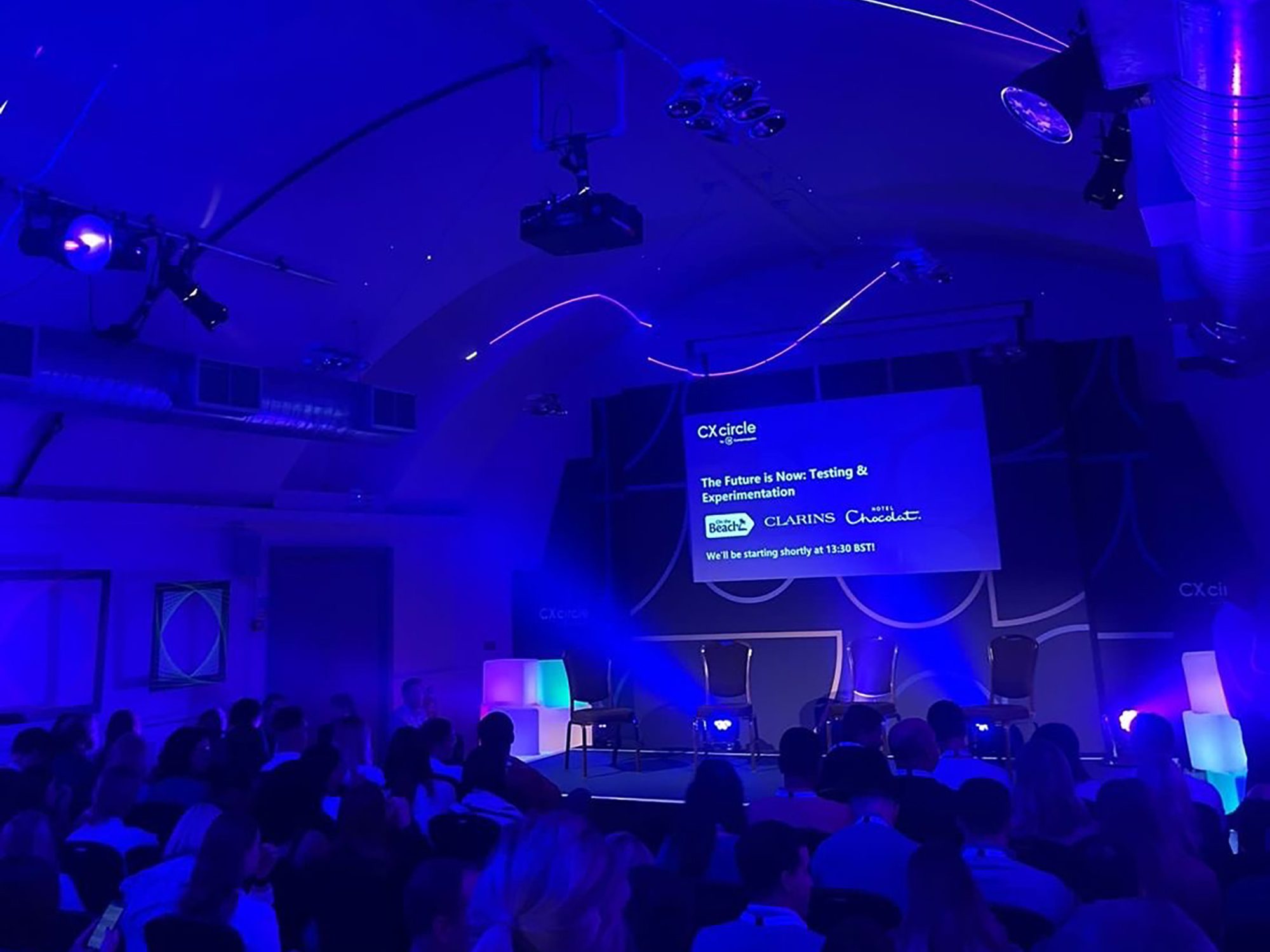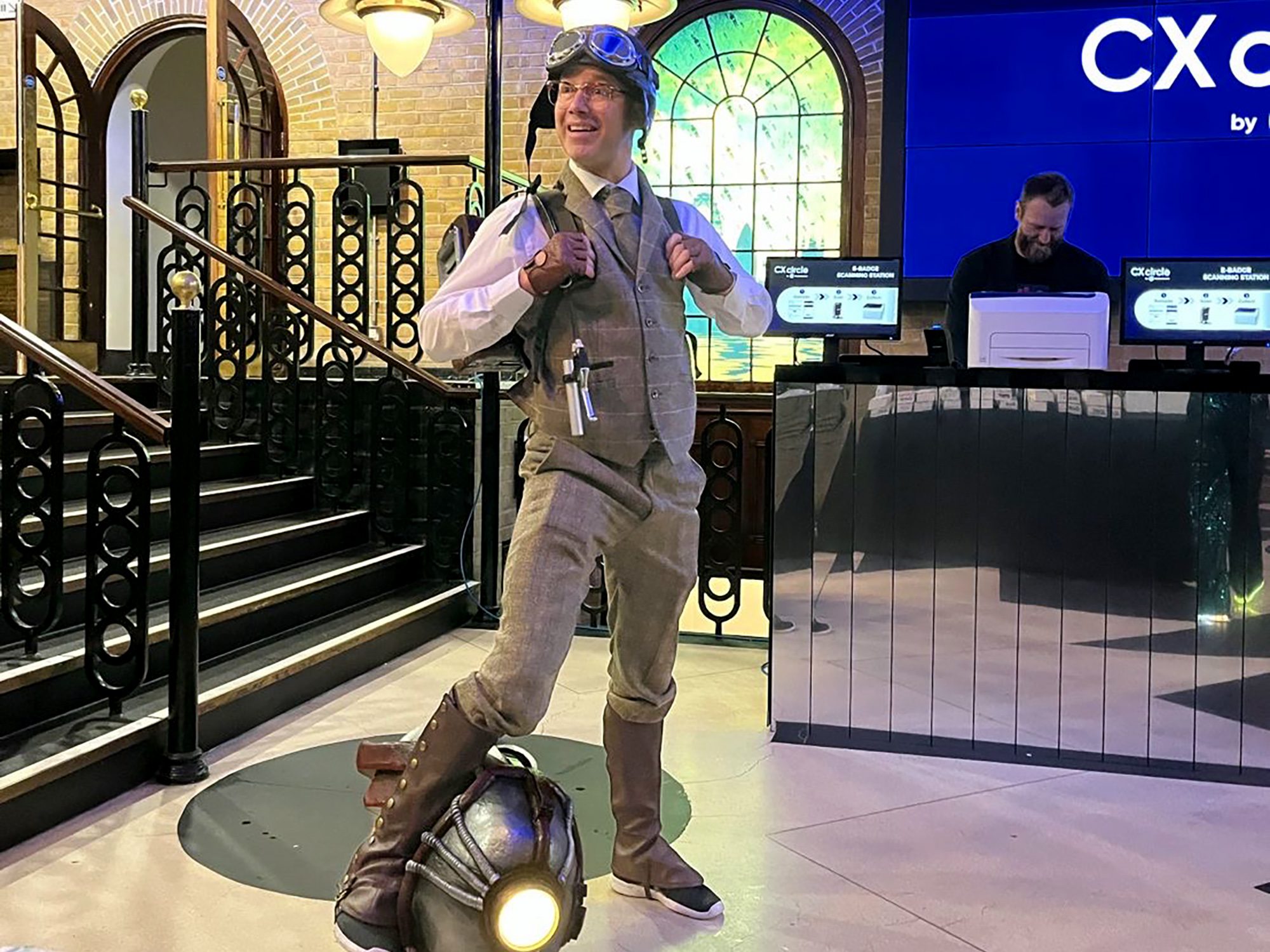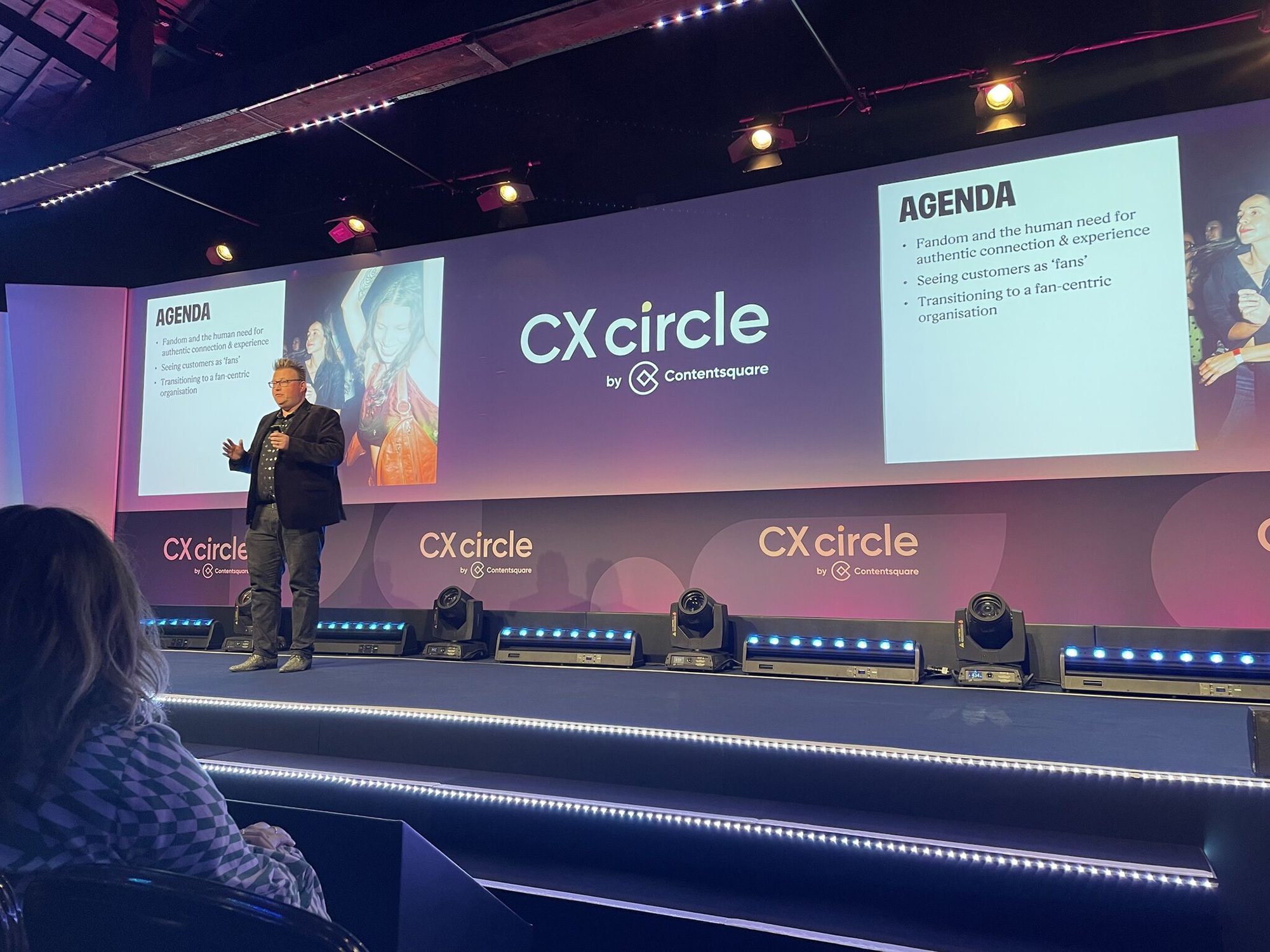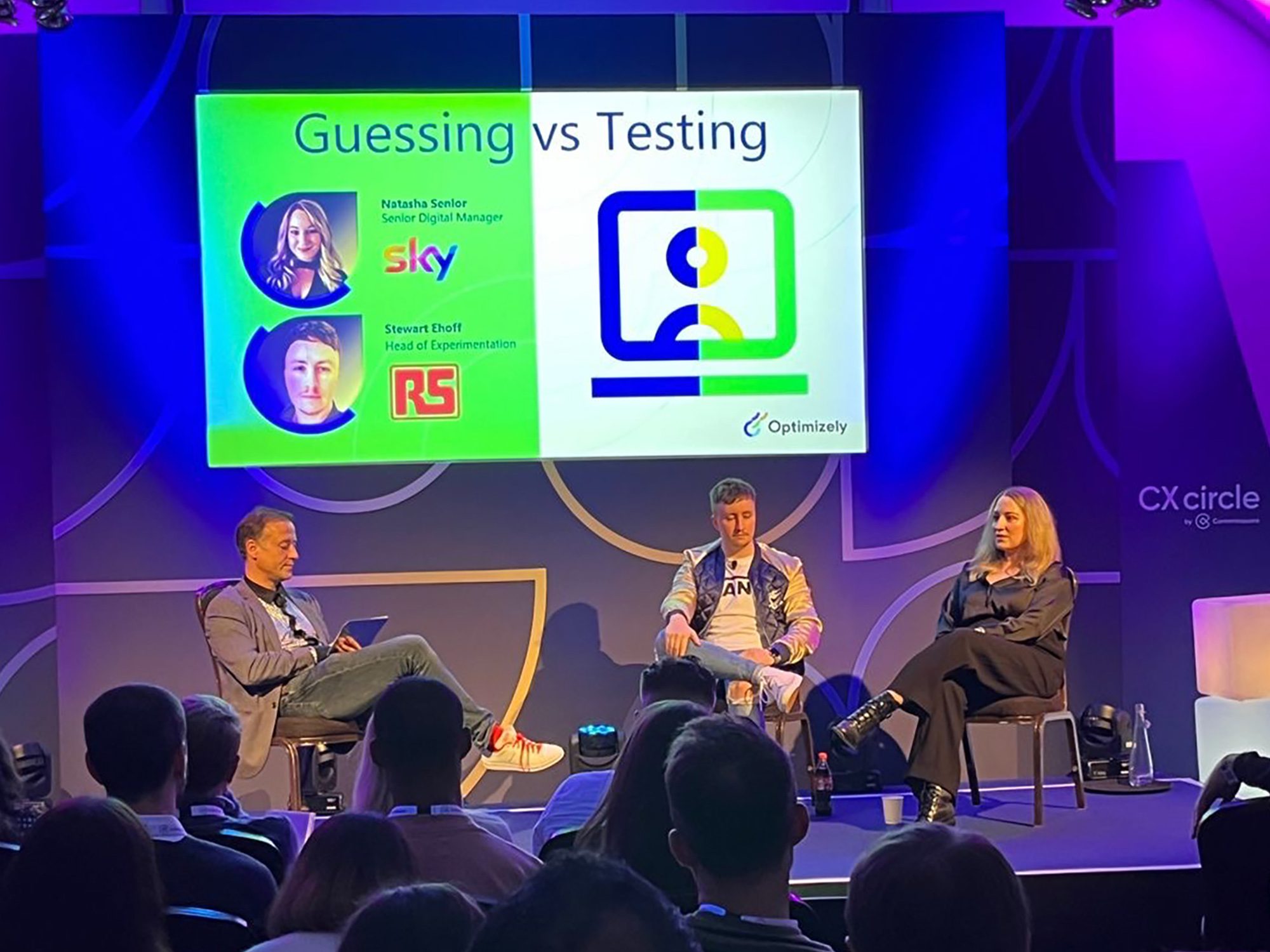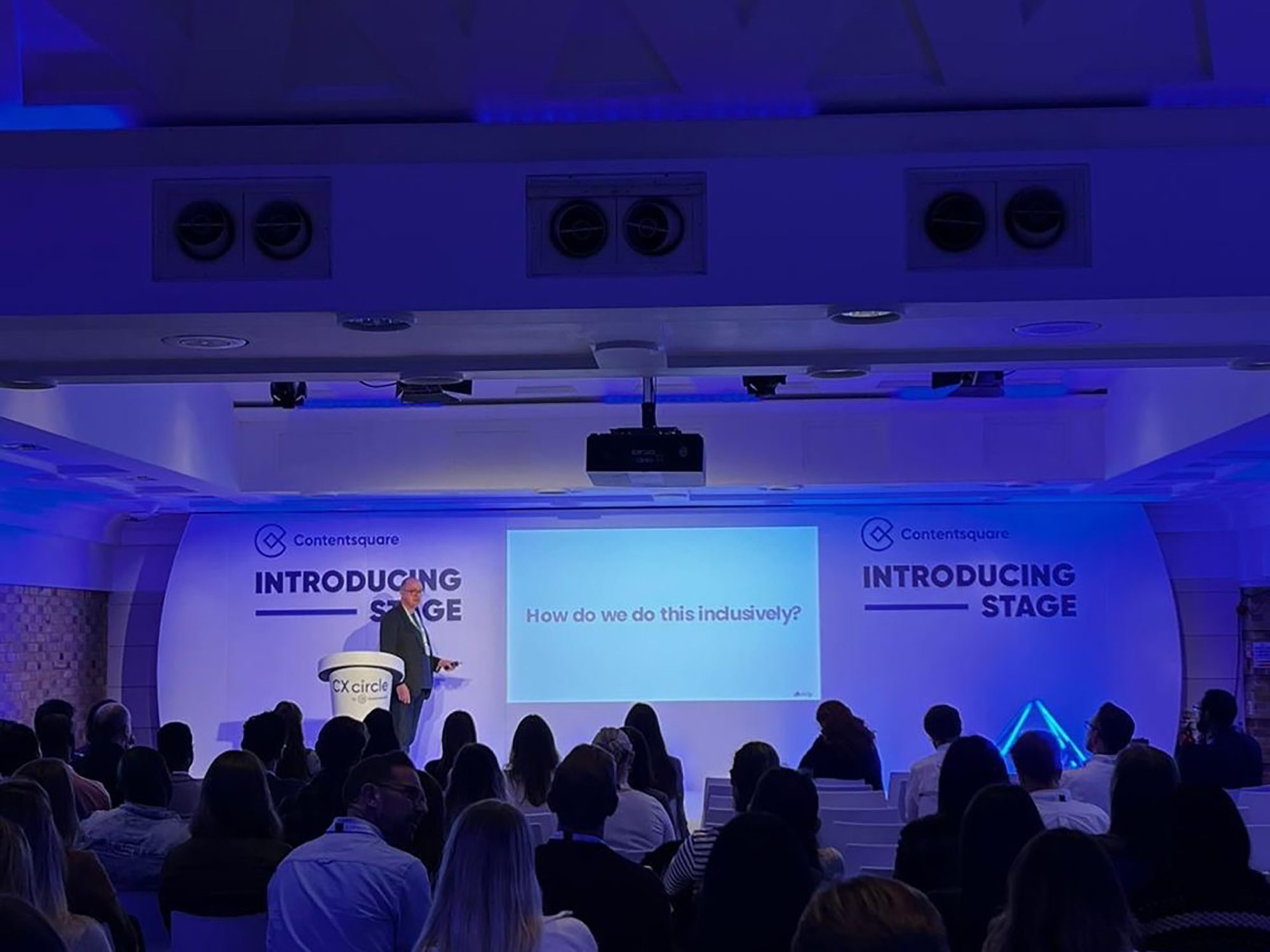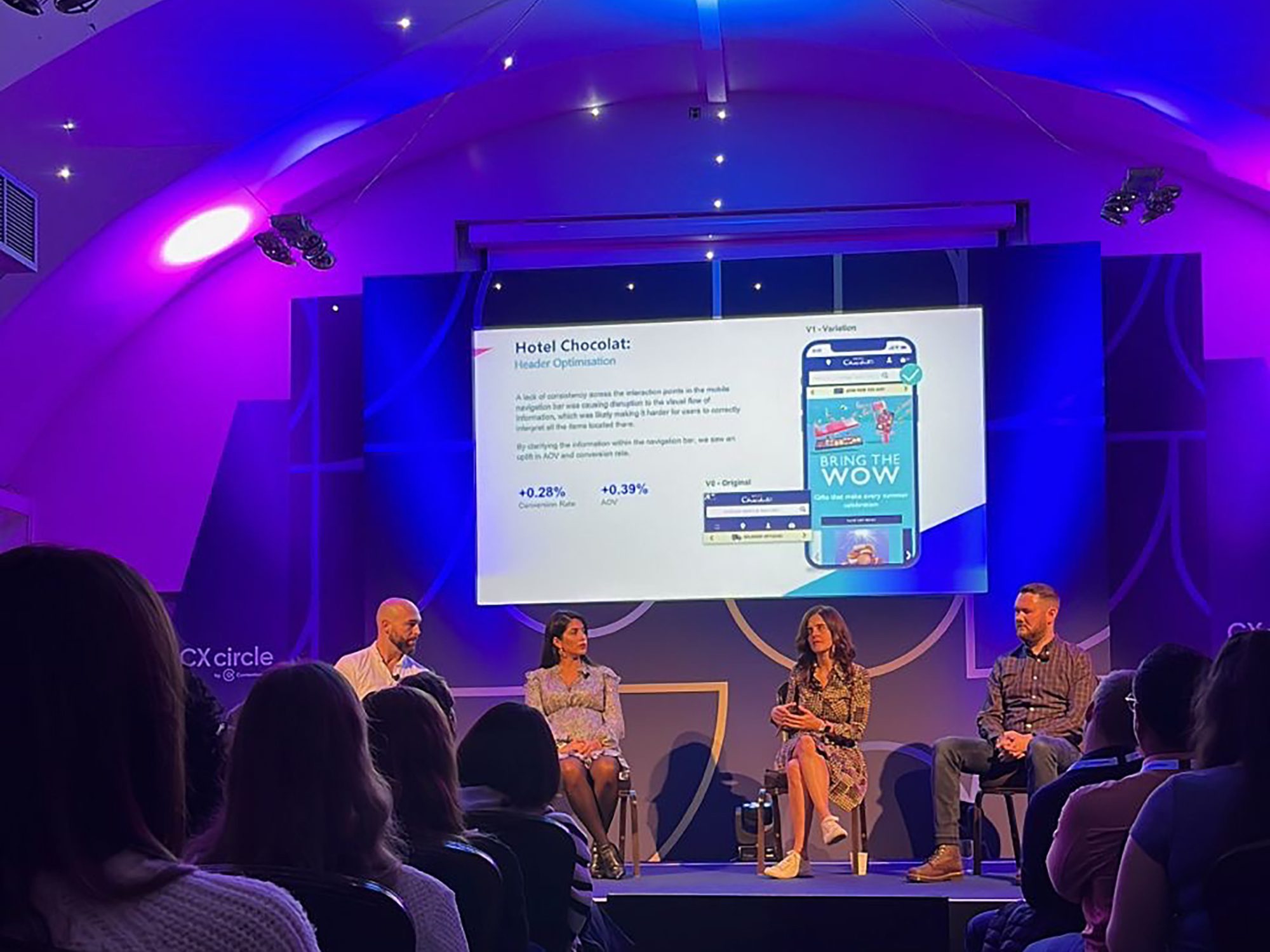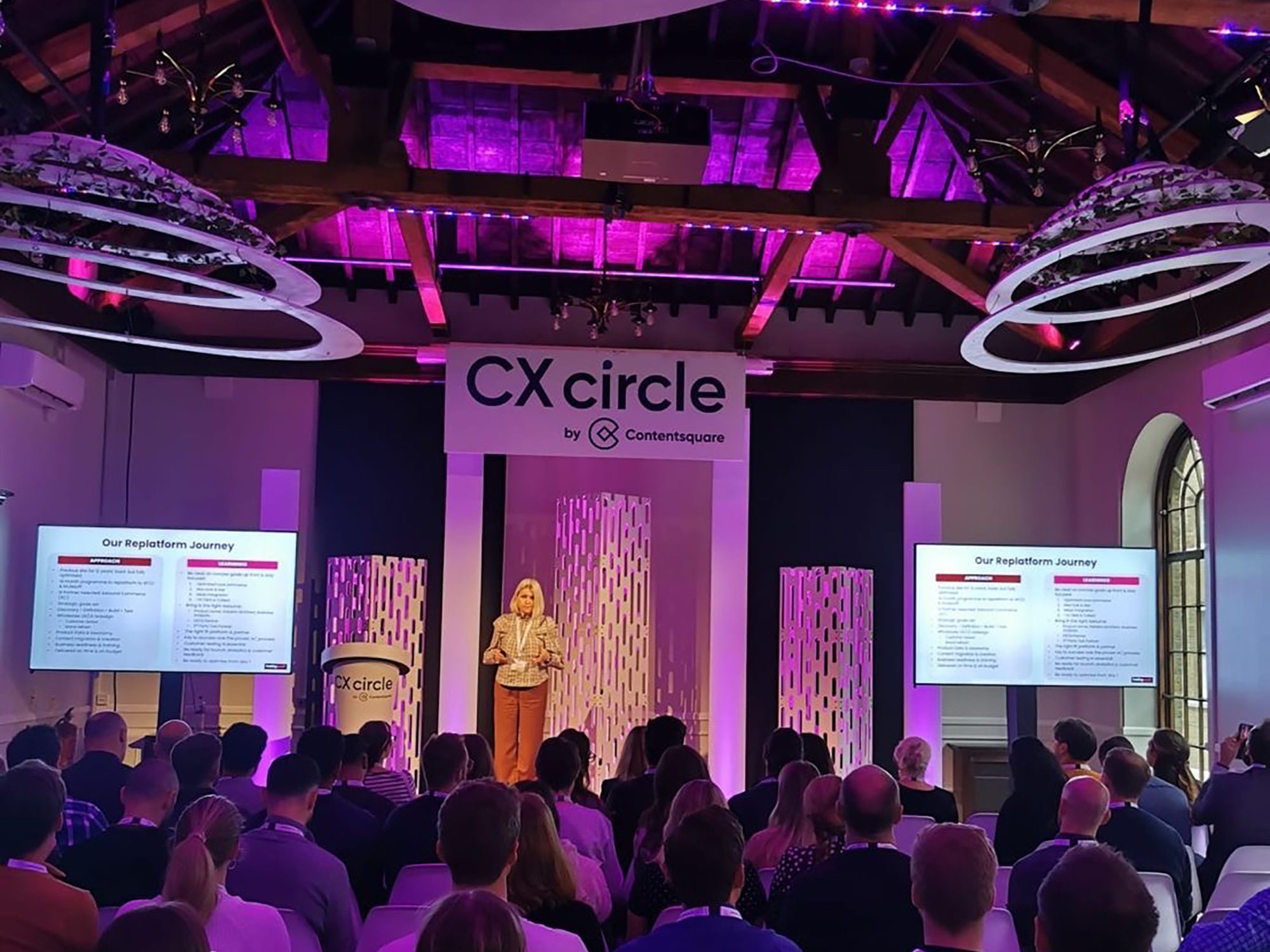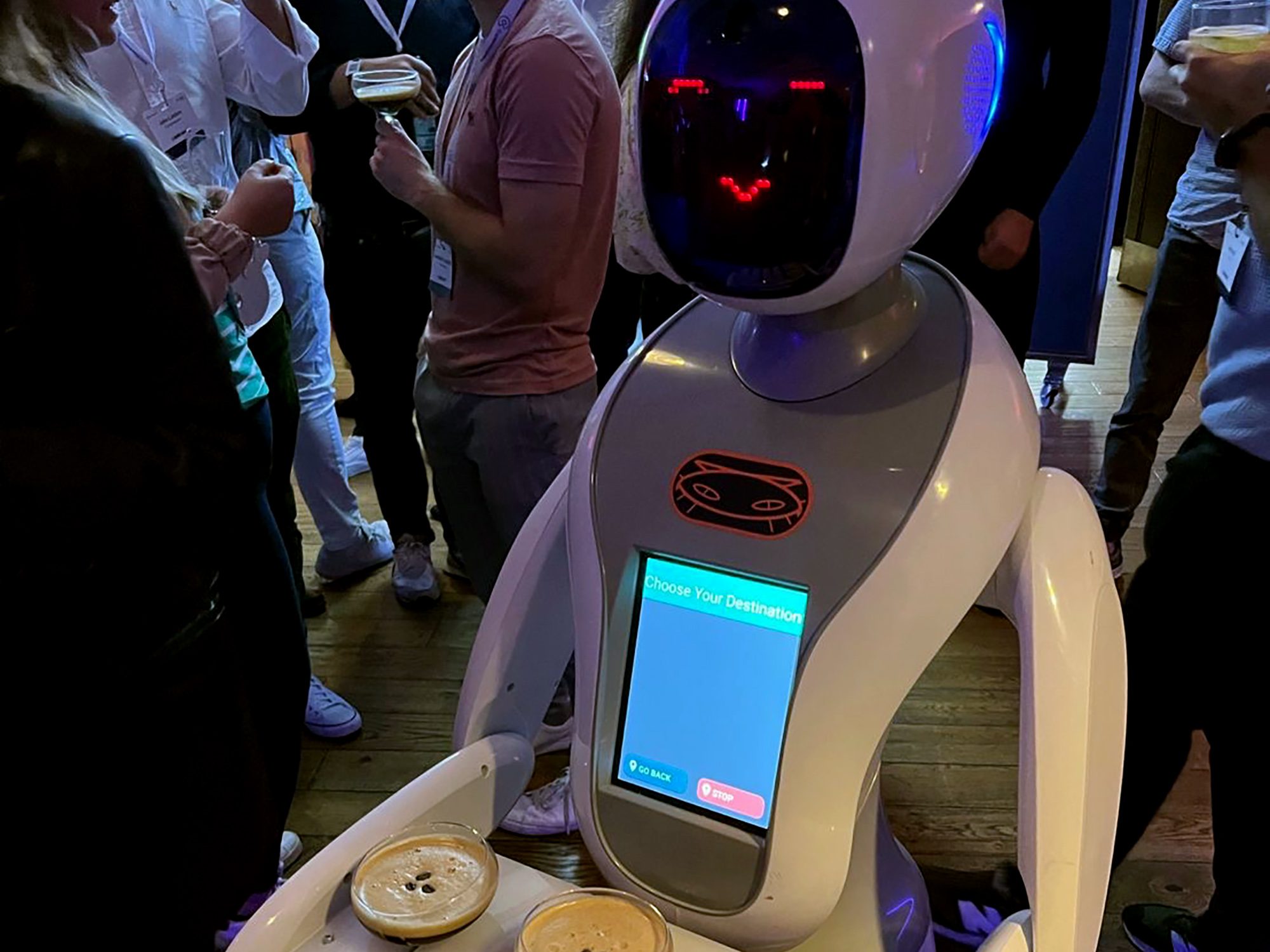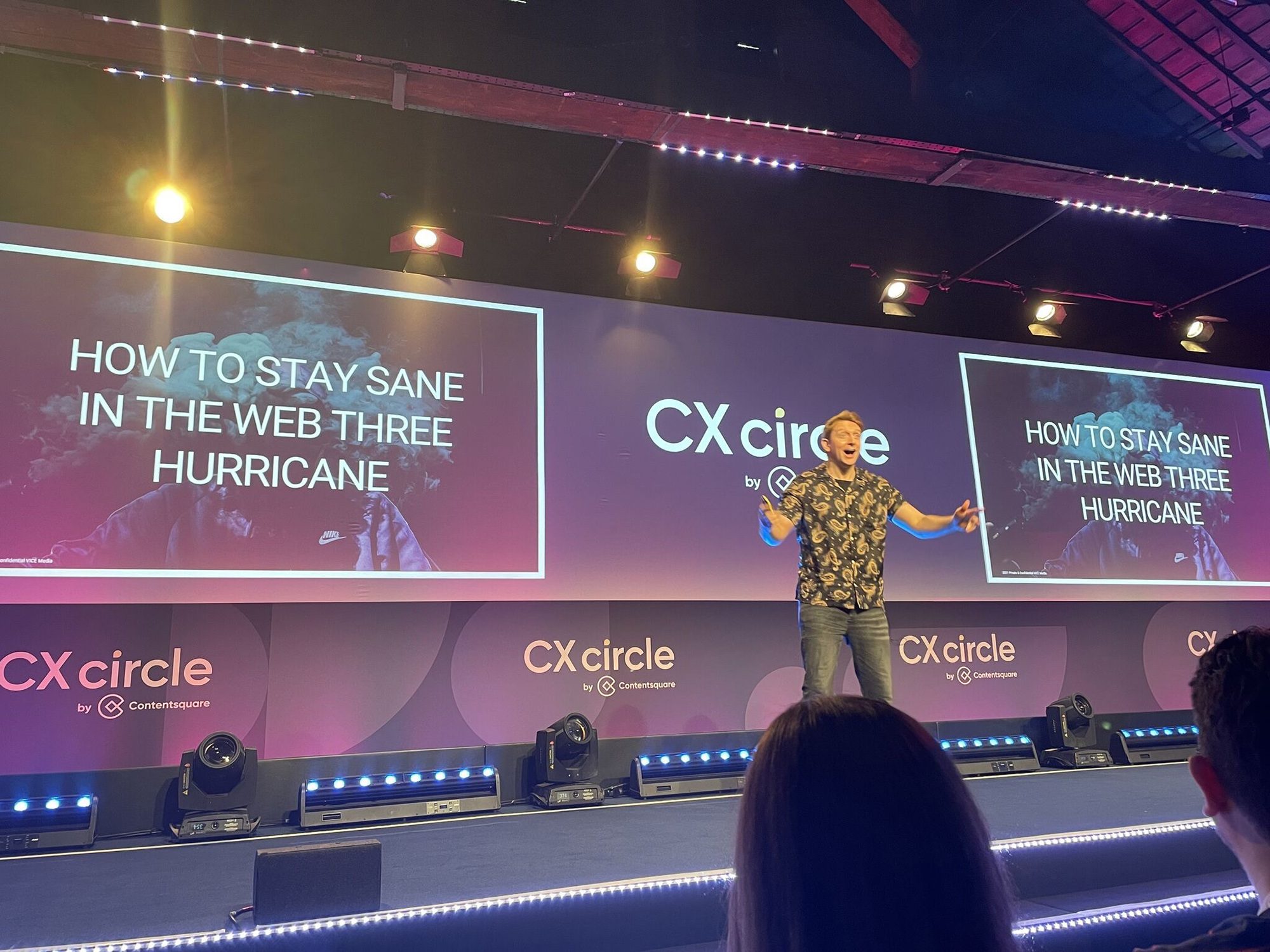 The venue itself is set among the beautiful, cobbled streets of East London and has a rather rich brewing history. Sam Whitbread bought this property in 1750 in order to merge his Old Street and Brick Lane breweries into one behemoth Brewery worthy of royalty.
…which is indeed what happened.
Royalty as far back as Richard III and as far forward as Elizabeth II visited the site.
We found the venue team very easy to work with and the space itself is quite uniquely full of old world charm as well as state of the art technology. The main hall and an array of breakout rooms allow you to host up to 1000 delegates.
They have an in-house AV team onsite, Encore, who was responsible for delivering the stage, sets and in-person AV equipment.
It's quite an unusual occurrence that we work solely on the broadcast element of an event and don't do any of the set and stage builds or supply the AV in the room, but we were quite comfortable working with the team from Encore and it turned out to be quite a stress-free day as a result.
Perception was responsible for the content being delivered to the online audience in a seamless and engaging manner. We managed this by installing our streaming racks into each of the 5 rooms that were being used on the day of the event. We had an onsite team of 16 technicians, led by Gareth Hawke and Gabriel Maillard, to ensure all elements of the broadcast went perfectly. Our cameras of choice for each room were Panasonic AW-UE100KEJ 4K PTZ's which is increasingly becoming our preferred way of putting "eyes" into a room.
It has truly been an honour to work with Contentsquare on the online elements of their events considering who the client is and what their business revolves around.
Contentsquare can truly revolutionise the way your customers interact with your brand online and we would highly recommend that you get in touch with them or simply request a demo to see how they might best serve you so you can best serve your online audience.
To watch the On-Demand content from the event, navigate to https://go.contentsquare.com/cxcircle and click the "Watch On-demand" button, register with your details and you then have access to the great wisdom shared by the vast array of incredible speakers.
The panellists were made up of digital leaders and forerunners in digital experience from some of the coolest companies online today.
Speakers on the day:
Mark Adams – VP of innovation – Vice
Zoe Allen – CRO & personalisation lead – Decathalon
Falko Mortiboys – VP Fan Experience – Dice
Daisy Morris – Founder – The Self Hood
Alajandra Salazar – Ecommerce content manager – Clarins
Rob Sleath – Senior optimisation manager – Lovehoney
Sarah Jane Morris – Head of digital product – Lovehoney
Gary Roth – CEO & Founder – Upstride (acquired by Contentsquare)
Natasha Senior – Senior digital Marketing Manager – Sky
Jennifer North – Head of Digital experience – Hobbycraft
James Watkins – Head of digital – Size
Alex Mclean – Conversion & Optimisation manager – On the Beach
Nikki Hall – CMO – Contentsquare
Gio Rita – UX & CRO manager – Hotel Chocolat
Stewart Ehoff – Head of experimentation – RS
Charlie Turrell – change manager accessibility – BBC
Gareth Ford Williams – Director – Ab11y
The topics of discussion on the day ranged from staying sane in the Web 3 hurricane, to looking at what our audiences might look like in 50 years and ensuring at all times we keep the human touch on an ever-evolving AI toolset.
All in all an incredible 2022 and we look forward to working with them very soon
Feel free to jump over to their socials to have a look at the great work they do.
Instagram @contentsquareofficial
Twitter @Contentsquare
YouTube https://www.youtube.com/user/Weballwin1
Linkedin https://www.linkedin.com/company/contentsquare/
Facebook https://www.facebook.com/contentsquareglobal/
If you are so inclined, please have a look at what we get up to online:
Twitter @perception_live
Instagram @perception_live
Linkedin https://www.linkedin.com/company/641185/admin/
YouTube https://www.youtube.com/user/PerceptionEvents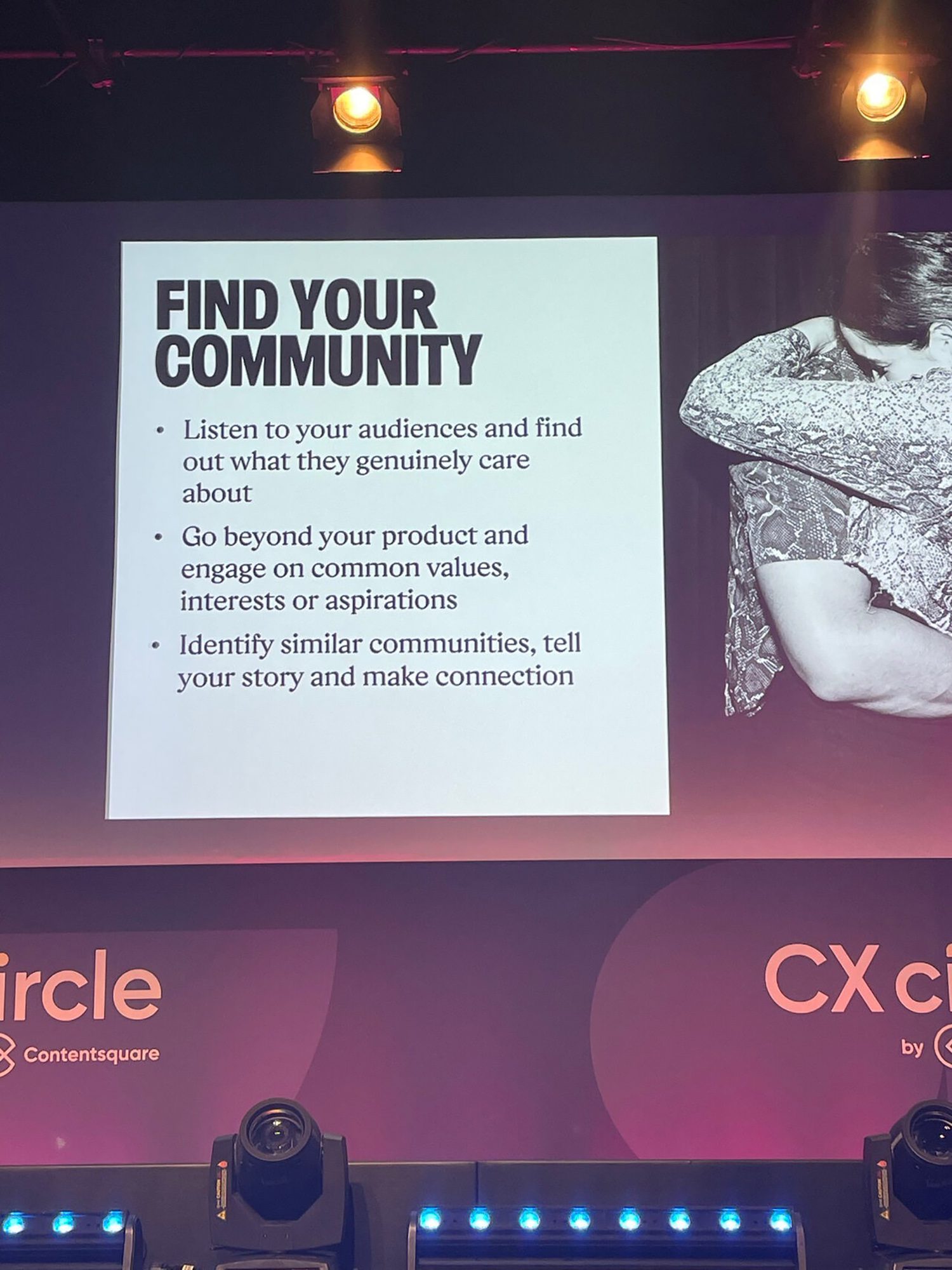 Request your free consultation today.
Our team are on hand to guide you through all the technical requirements of your event.