1. THE CLIENT BRIEF
Our client WMP Creative approached us to offer full technical services for the highly anticipated Bupa Eco-disruptive challenge campaign launch on 12th July 2023.
With a clear vision in mind, WMP entrusted Perception with the task of transforming their plan into a captivating and immersive experience. The goal was to create a zoned exhibition and networking environment adorned with carefully chosen colours and a bespoke central presentation area that would set the stage for an unforgettable conference championing their chosen eco-Disruptive exhibitors
2. ABOUT THE EVENT
eco-Disruptive is BUPA's global talent and innovation programme and a key component of their sustainability strategy. Bupa employees, entrepreneurs and start-ups come together to tackle sustainability challenges within their business and the health sector.
Bupa first launched eco-Disruptive in 2021 and the programme is now in its third year running from May to December 2023. The programme runs across five countries or regions where they operate: Australia, Spain, UK, Hong Kong SAR and New Zealand.
The impact of healthcare on the environment is well established: healthcare's climate footprint Is 4.4% of the global total; meaning if it were a country, it would be the fifth largest emitter on the planet*.
* Source: Health Care Without Harm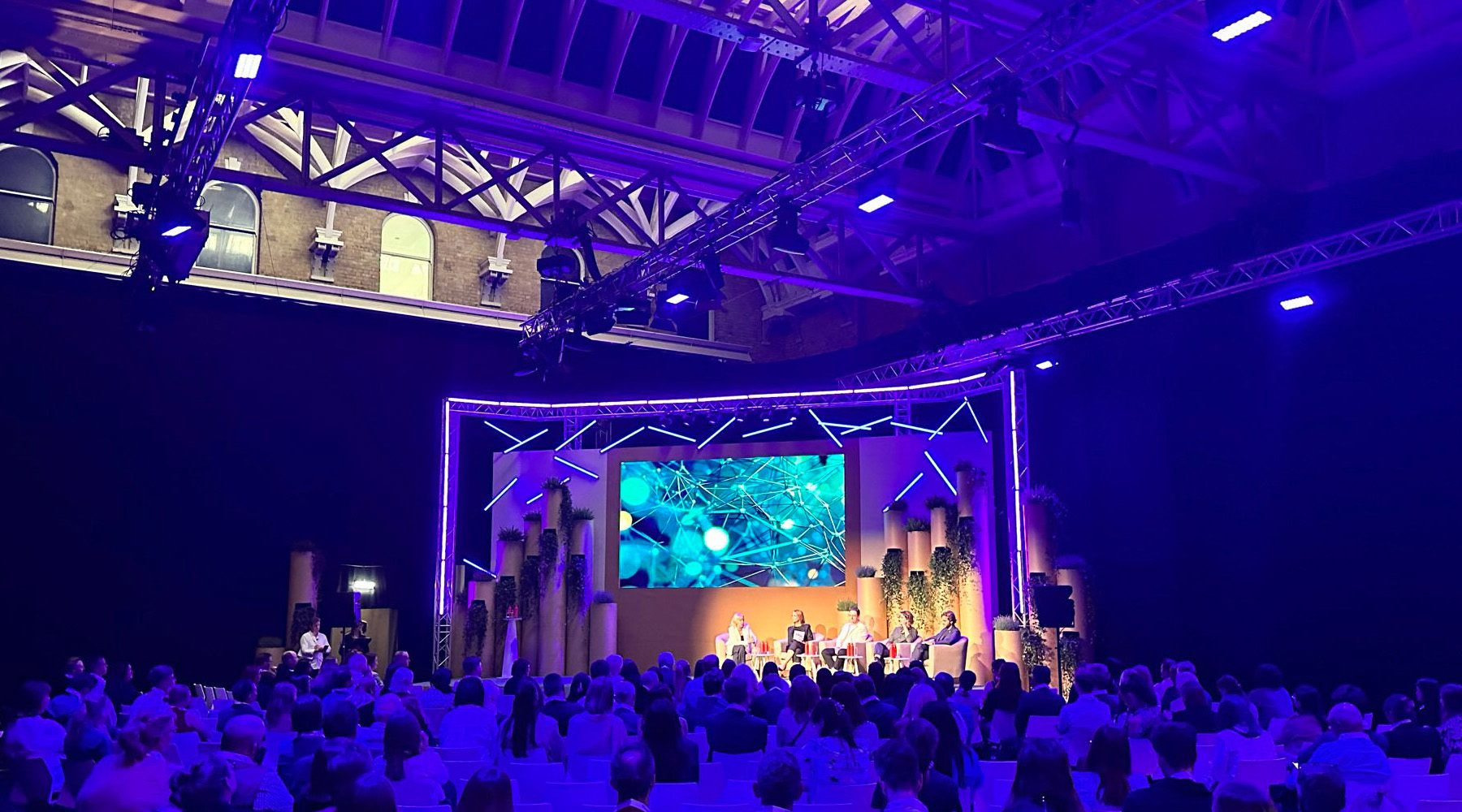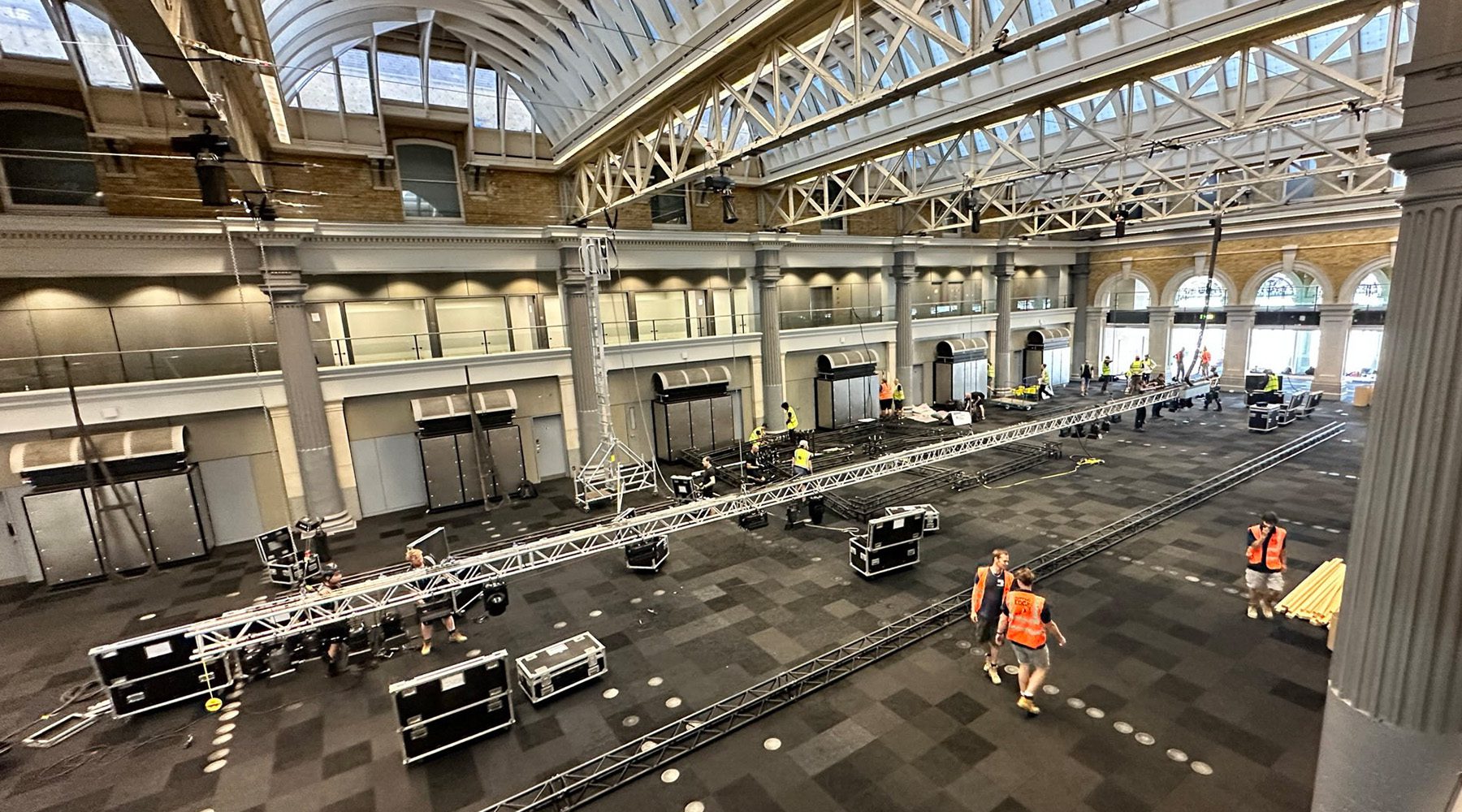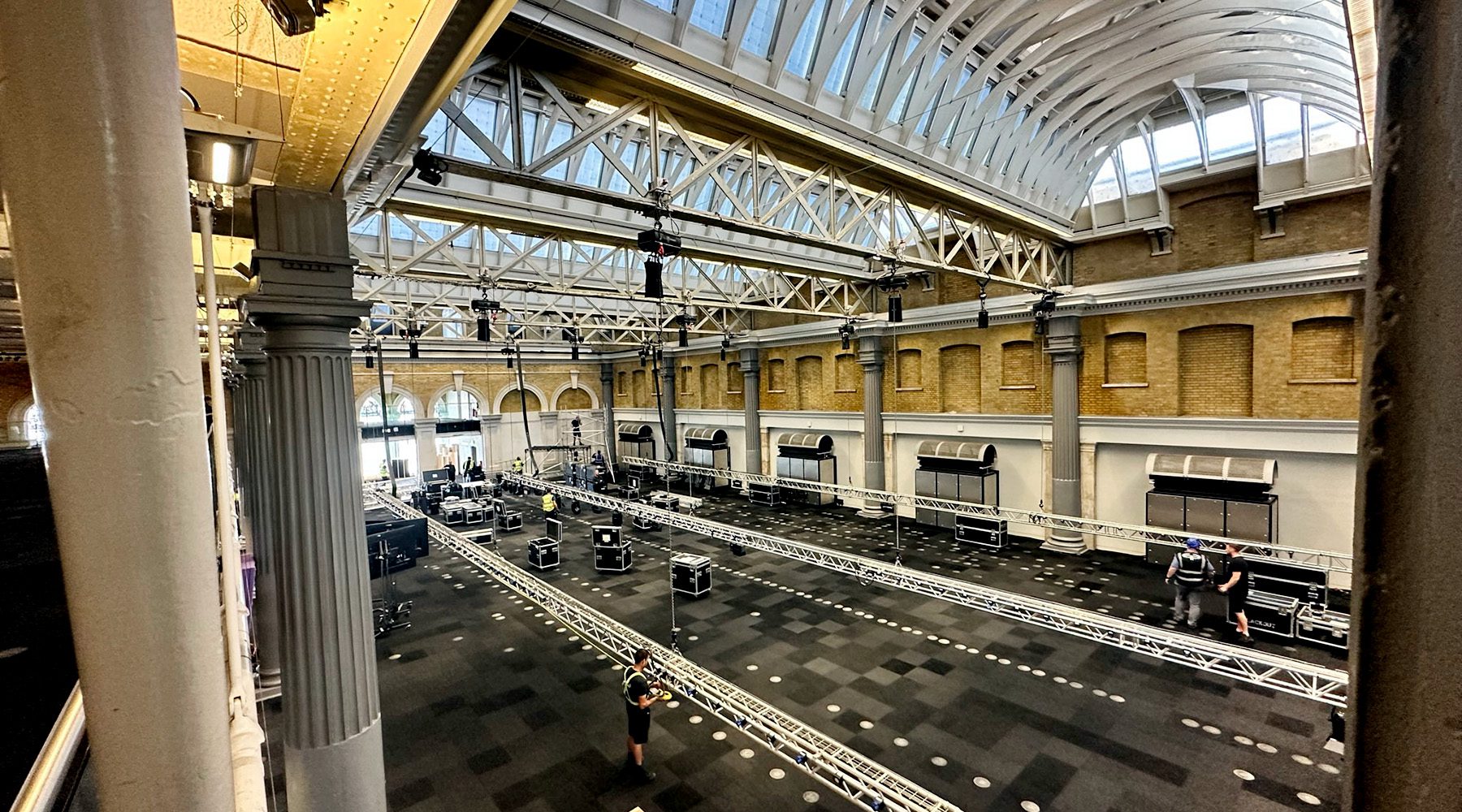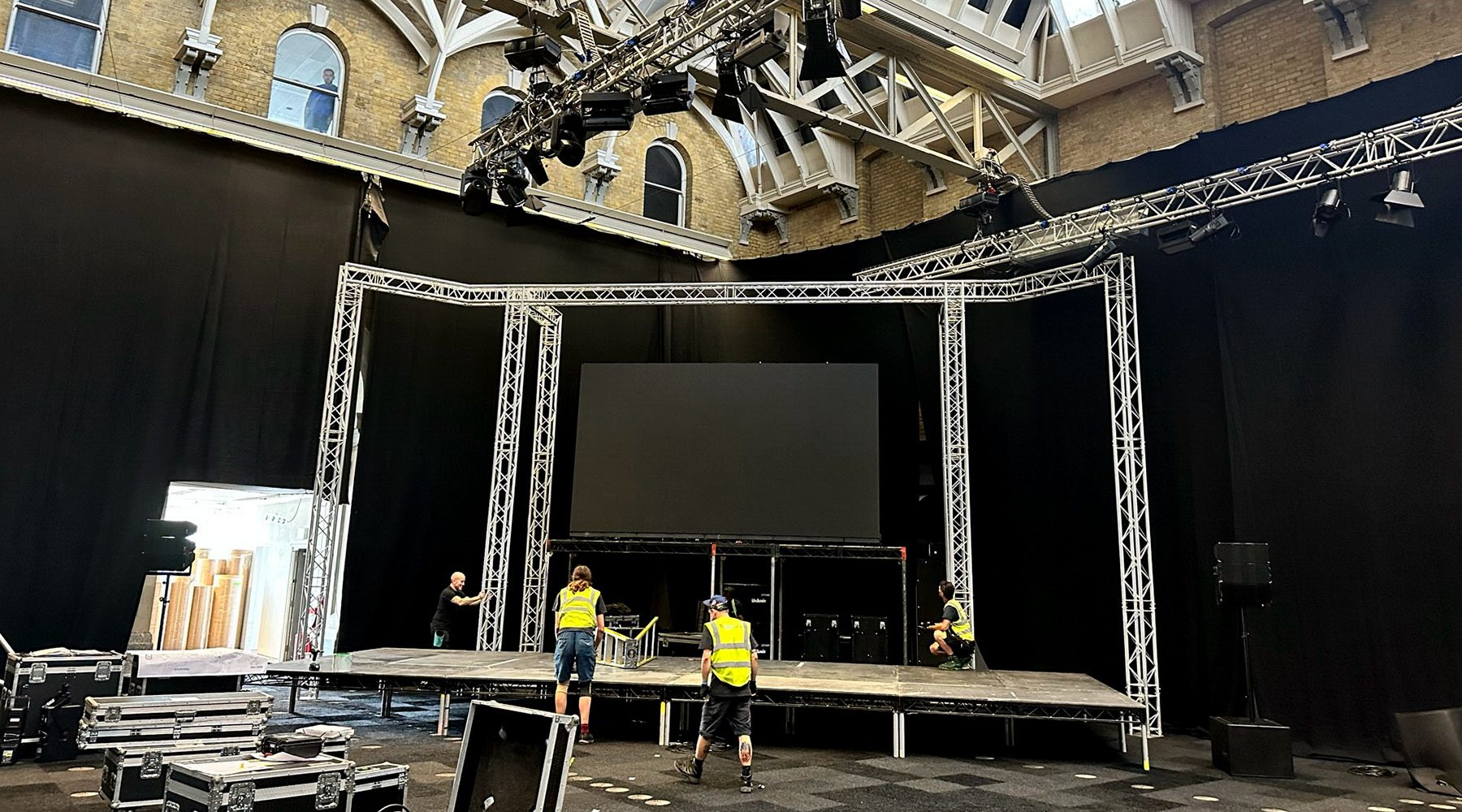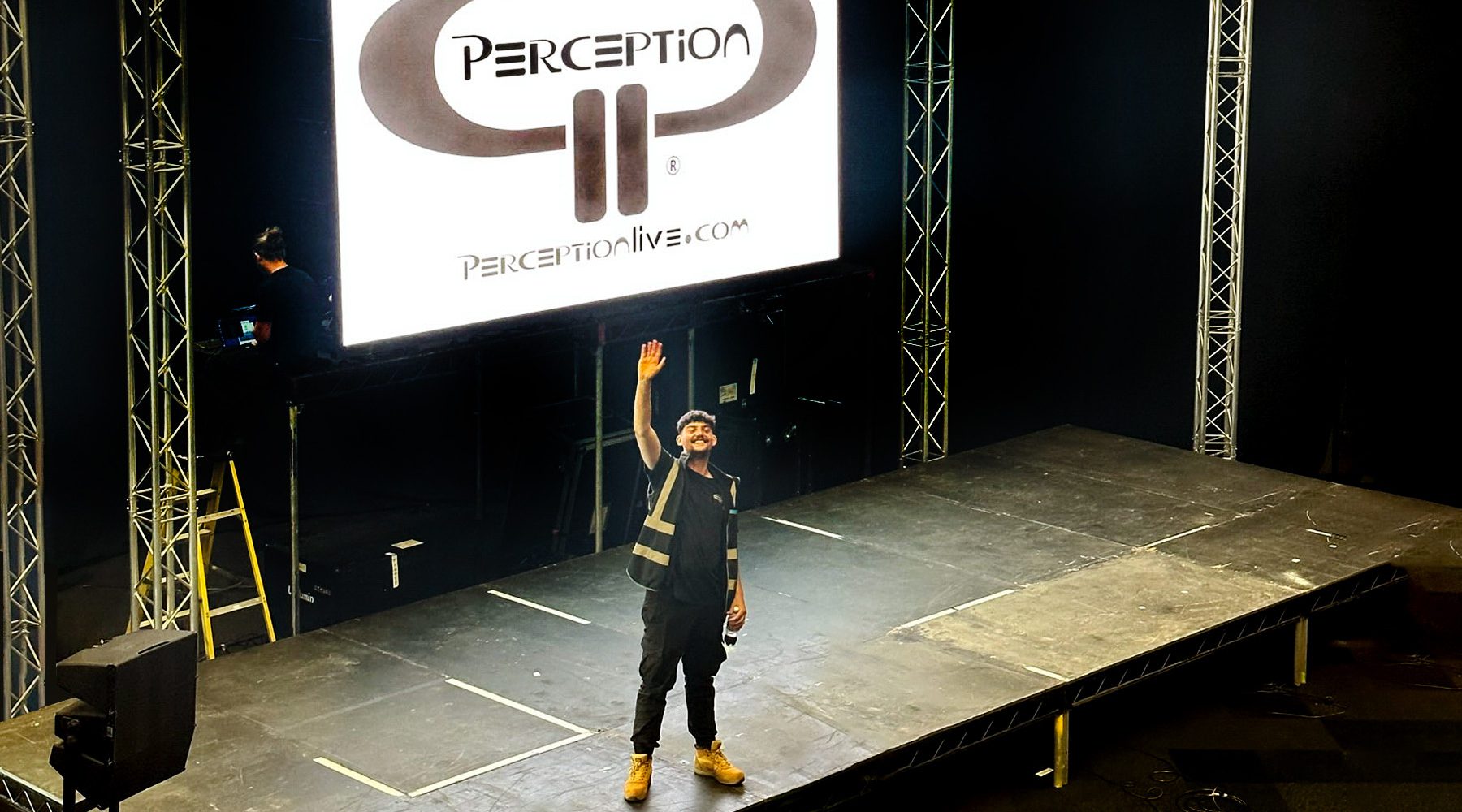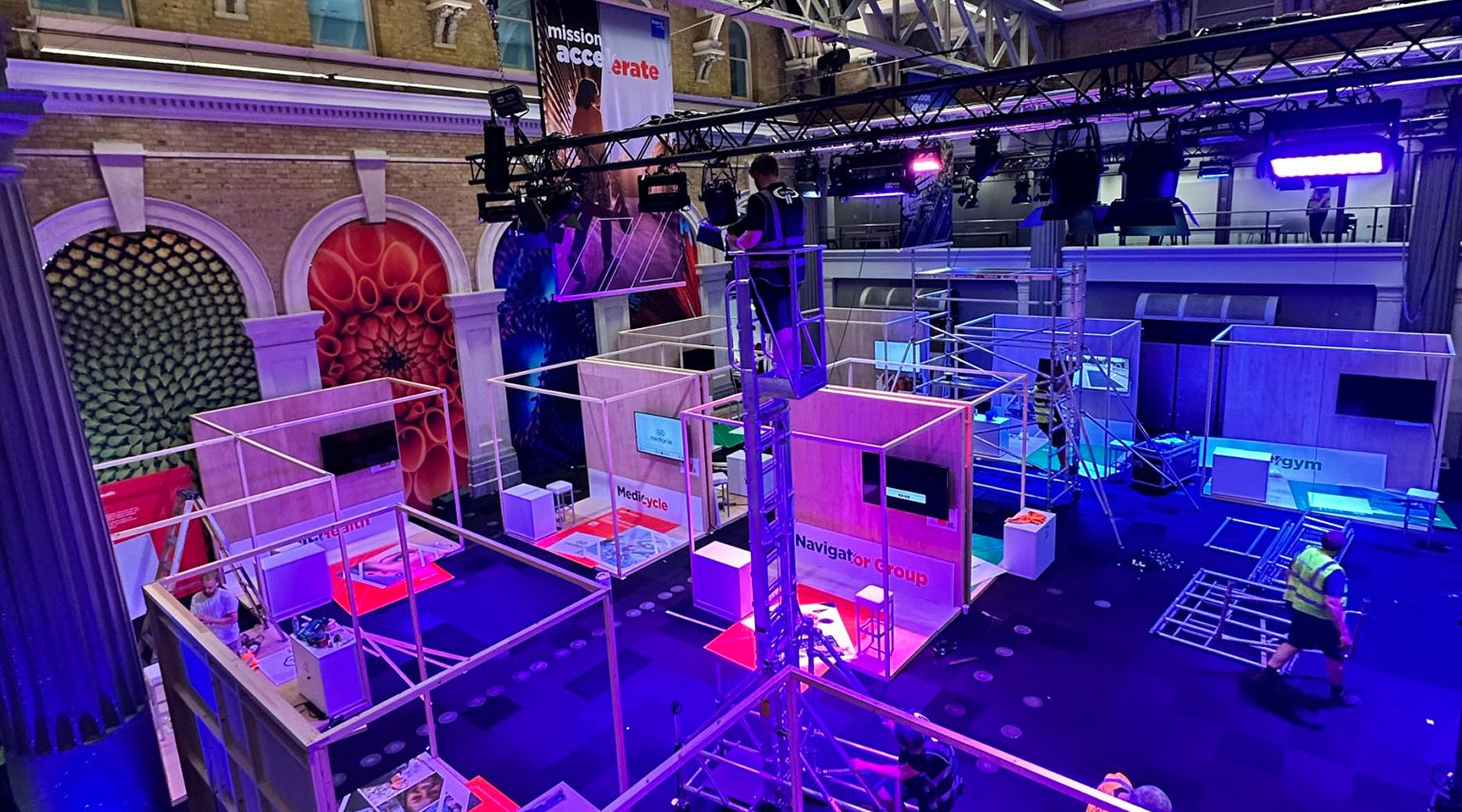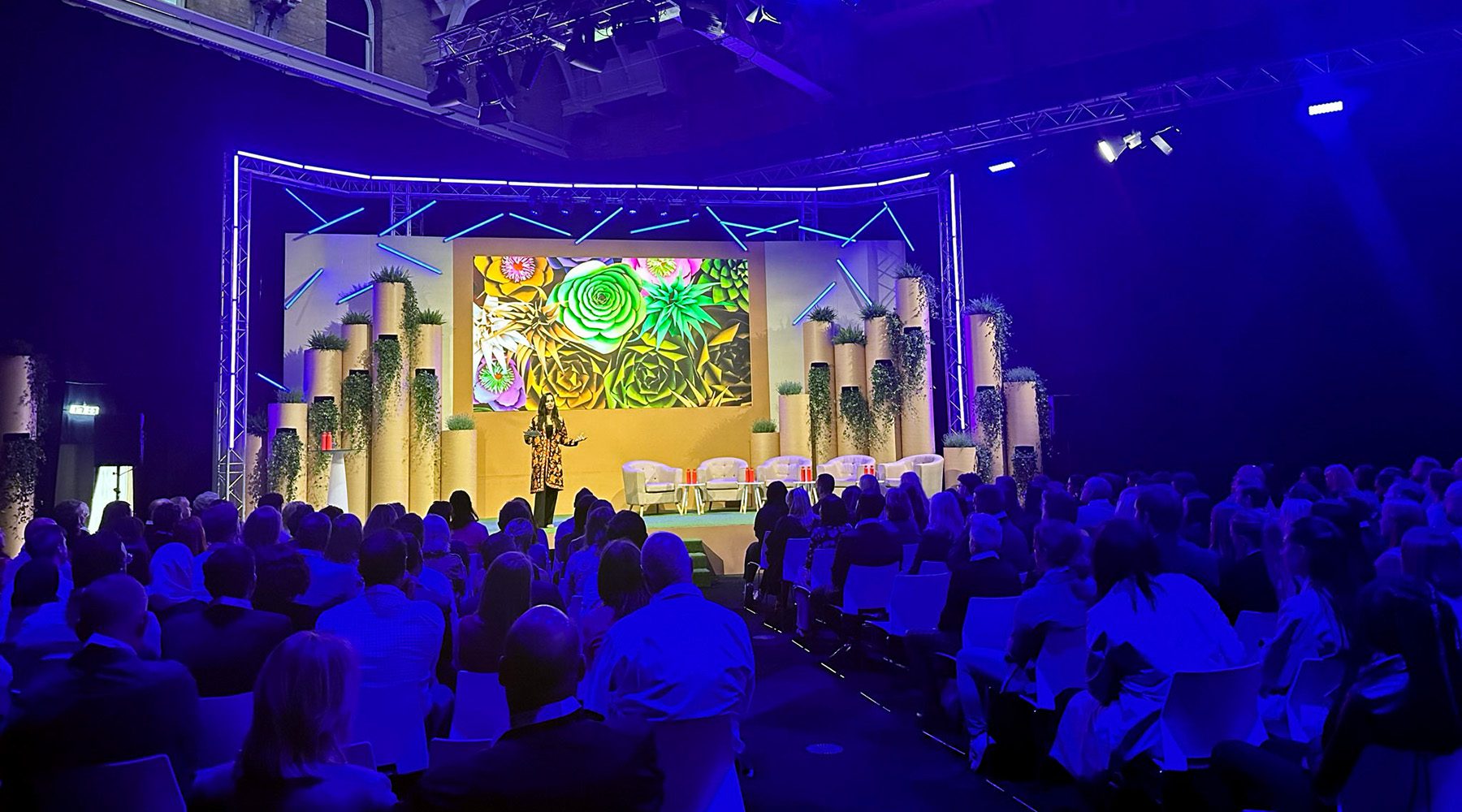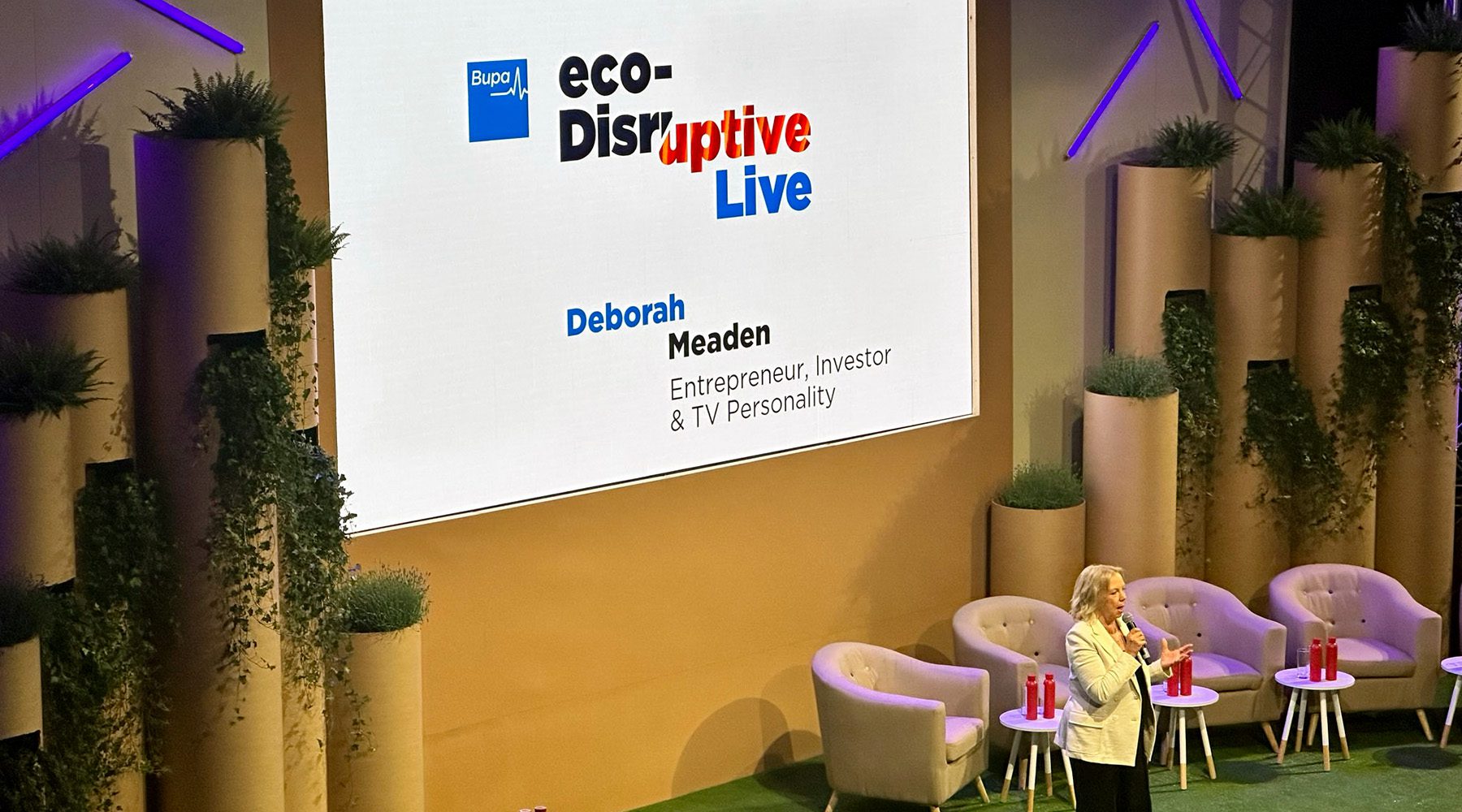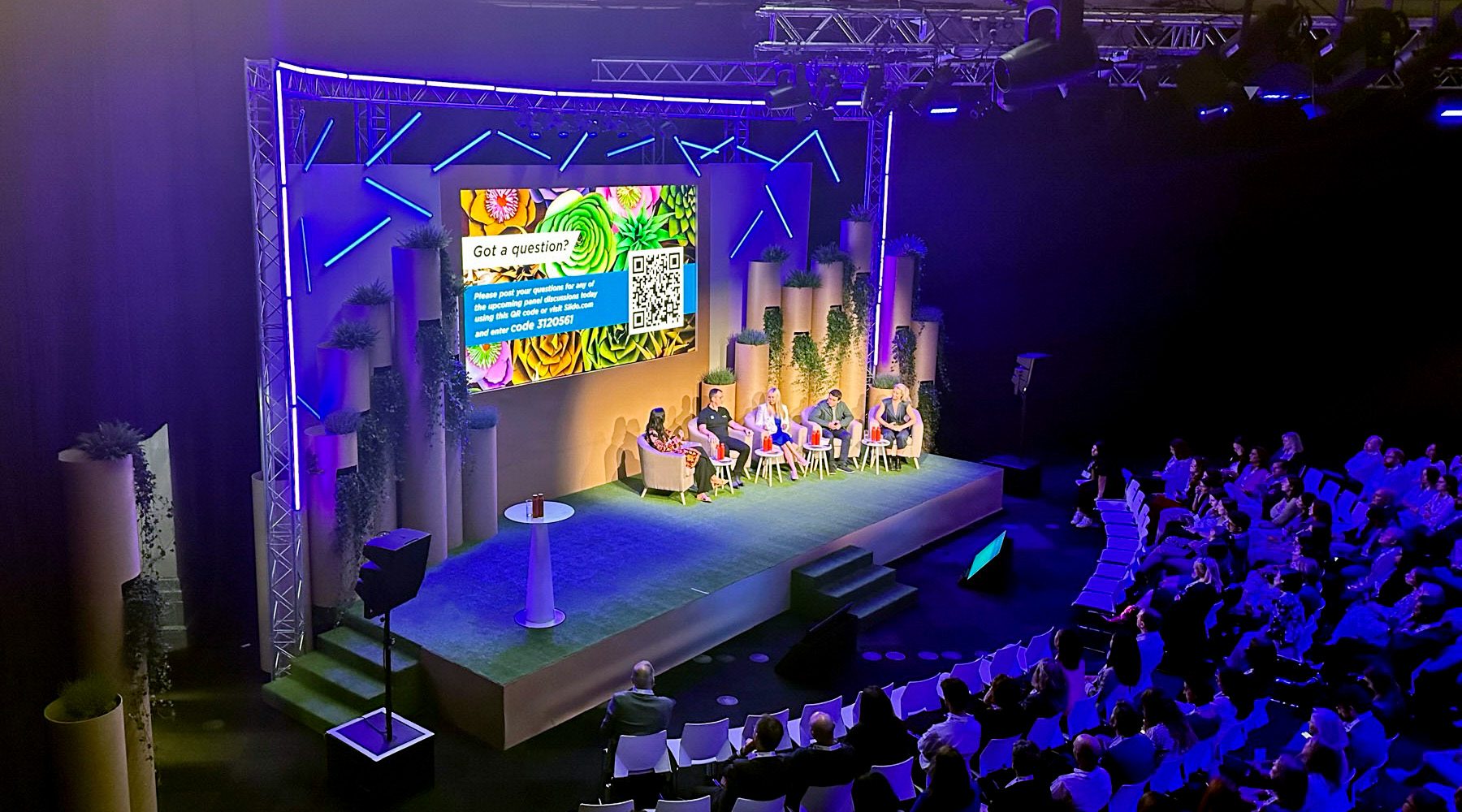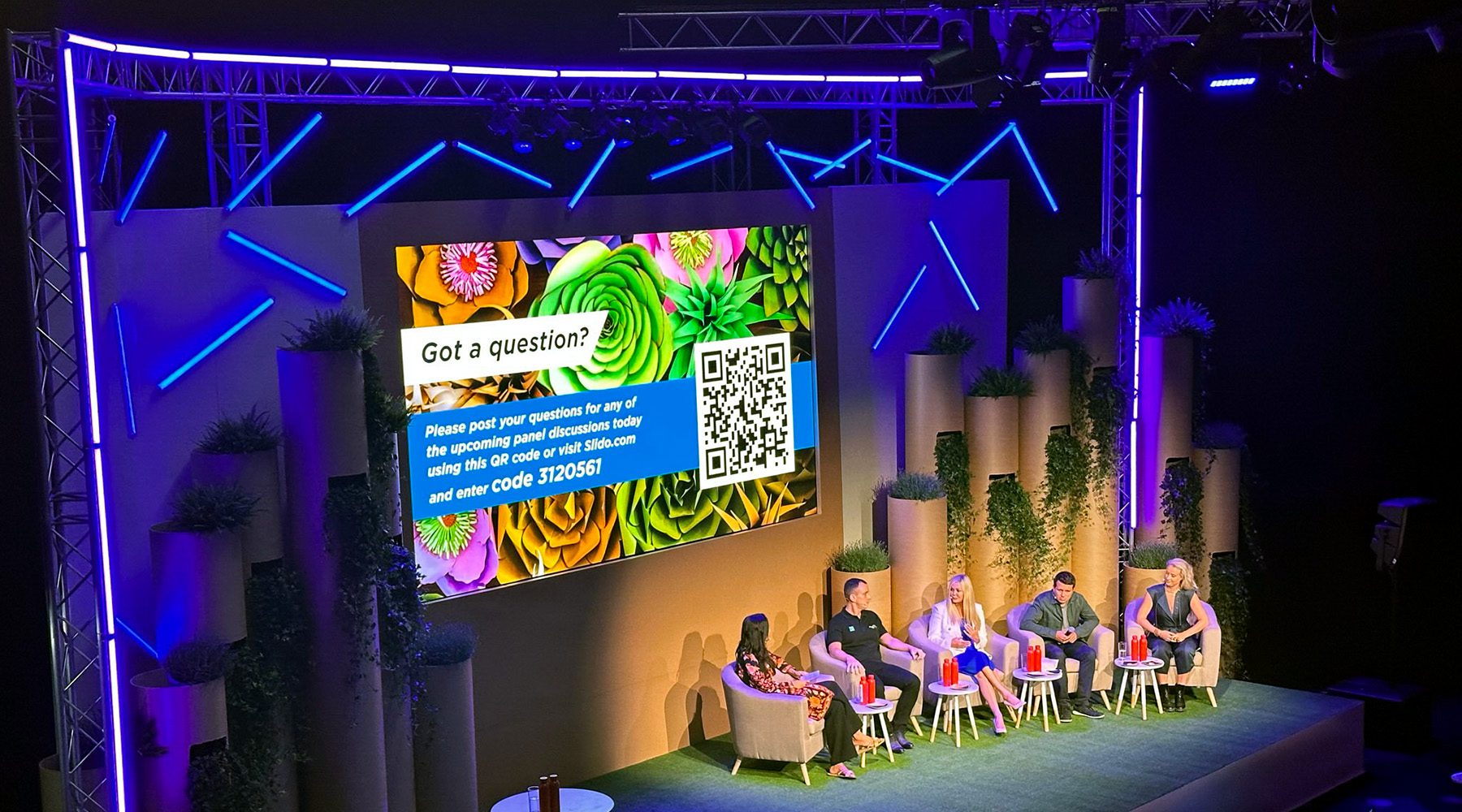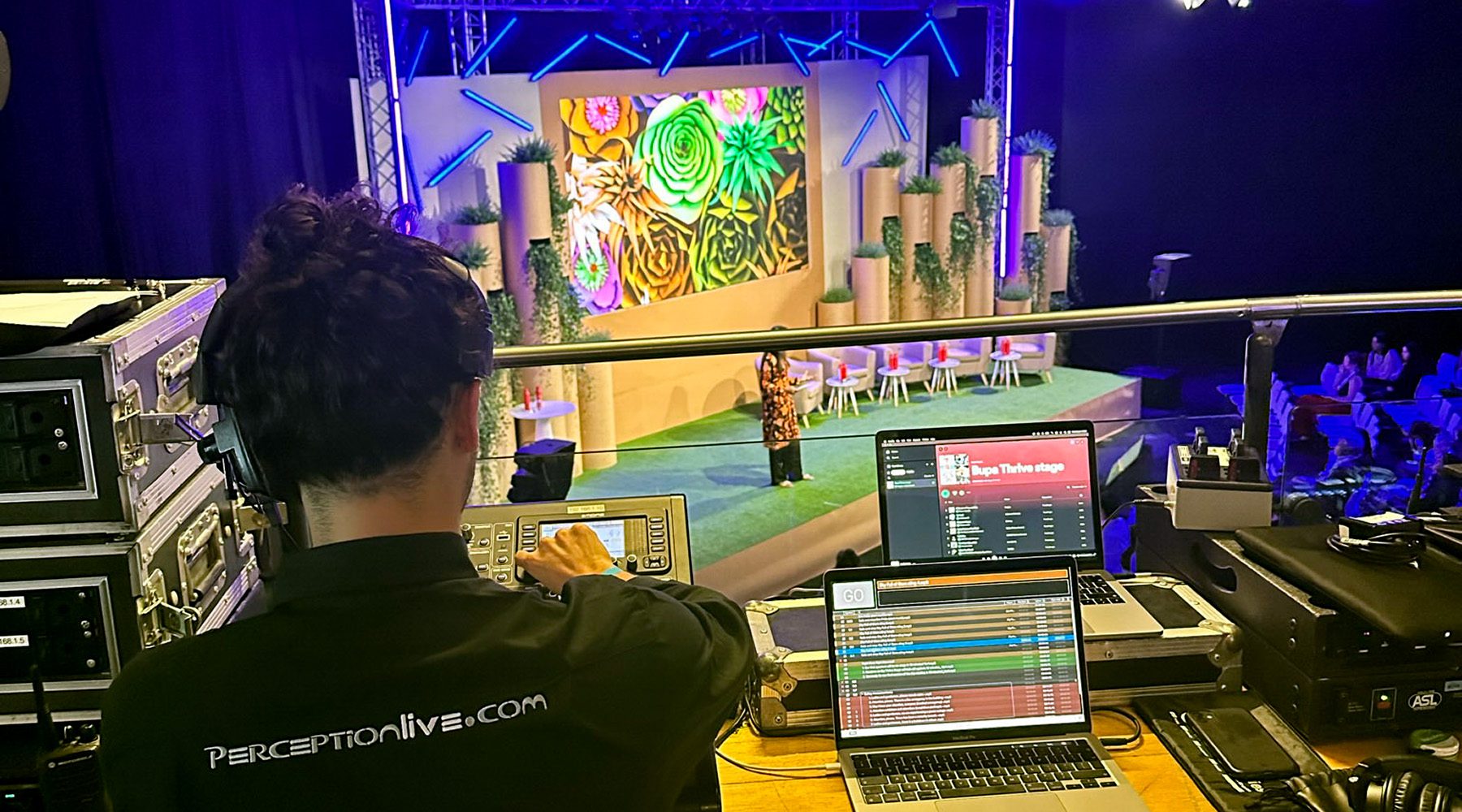 3. PRE PRODUCTION:
Following planning over the 2022 Christmas period, the first spec & quote was submitted on 09/01/2023 with updates in March and April. Confirmation came on 23rd May 23 giving us 48 days until the live show. While this sounds like a lot of time, it goes quickly. First on the agenda for Ryan was to assemble his Project Management team and brief them in on all the intricate details of the project. Leading the project was the charismatic Rhys Pughe-Parry, who was supported by our up-and-coming talent, Marc Nieuwenhuizen.
Rhys's first objective was to develop a complete understanding of the project's key deliverables. This consisted of the entrance tunnel, exhibition & networking areas, zones, sculptures, main stage, relevant stakeholders & management structure, timings, budget & commercials, supply chain and venue the further break it down into key deliverables.
What quickly emerged as the first obstacle was timing. As we were rigging everything from venue truss lines, and to avoid holding up the rest of the build, we had to get all fixtures safely rigged and fly all truss lines before 13:00 on the first day of the build. Another challenge on this project was ensuring a smooth collaboration in working with a multi-disciplinary and skilled supplier team, all dependent on each other's progress and success. All suppliers worked productively together:
Building our team was step 2, and with a heavy LED and lighting focus we drafted in only the best heads of departments and operational support
Our team consisted of Ryan (Account Director), Rhys (Project Manager) and Marc Van Nieuwenhuizen (Deputy Project Manager) in conjunction with:
1 Lighting Design Lead
1 Lighting Engineer
2 Lighting Riggers
1 Audio Lead
1 Sound engineer/ Stage Manager
1 Video Lead
1 S3 Operator
1 Video/ Slido Operator
1 Camera Operator (PTZ), vision mix and recording
2 LED build team members
8 Local crew
Rhys immersed himself in the project and the many meetings, deadlines and spec changes that happened during the 48-day build-up and 2 x installation days. The planning was precise and meticulously executed culminating in a smooth 2 day build with any issues quickly raised, documented and dealt with.
4. ON THE DAY
Doors opened at 09:00 at Old Billingsgate, with a stream of people eagerly entering through the immersive tunnel and experience, bursting through the illuminated networking and exhibition zones to meet and learn more about the Eco-disruptive champions.
The Centre stage kicked off with a bang, hosting keynote speakers including Deborah Meaden from Dragons Den and Bupa group CEO Iñaki Ereño
4. CONCLUSION
Proceedings ended at 17:30 with a delighted client, end client and relevant stakeholders.
Our friends at WMP Creative informed us that the BUPA group CEO stated that this Eco-Disruptive event look-and-feel is the blueprint for all events going forward.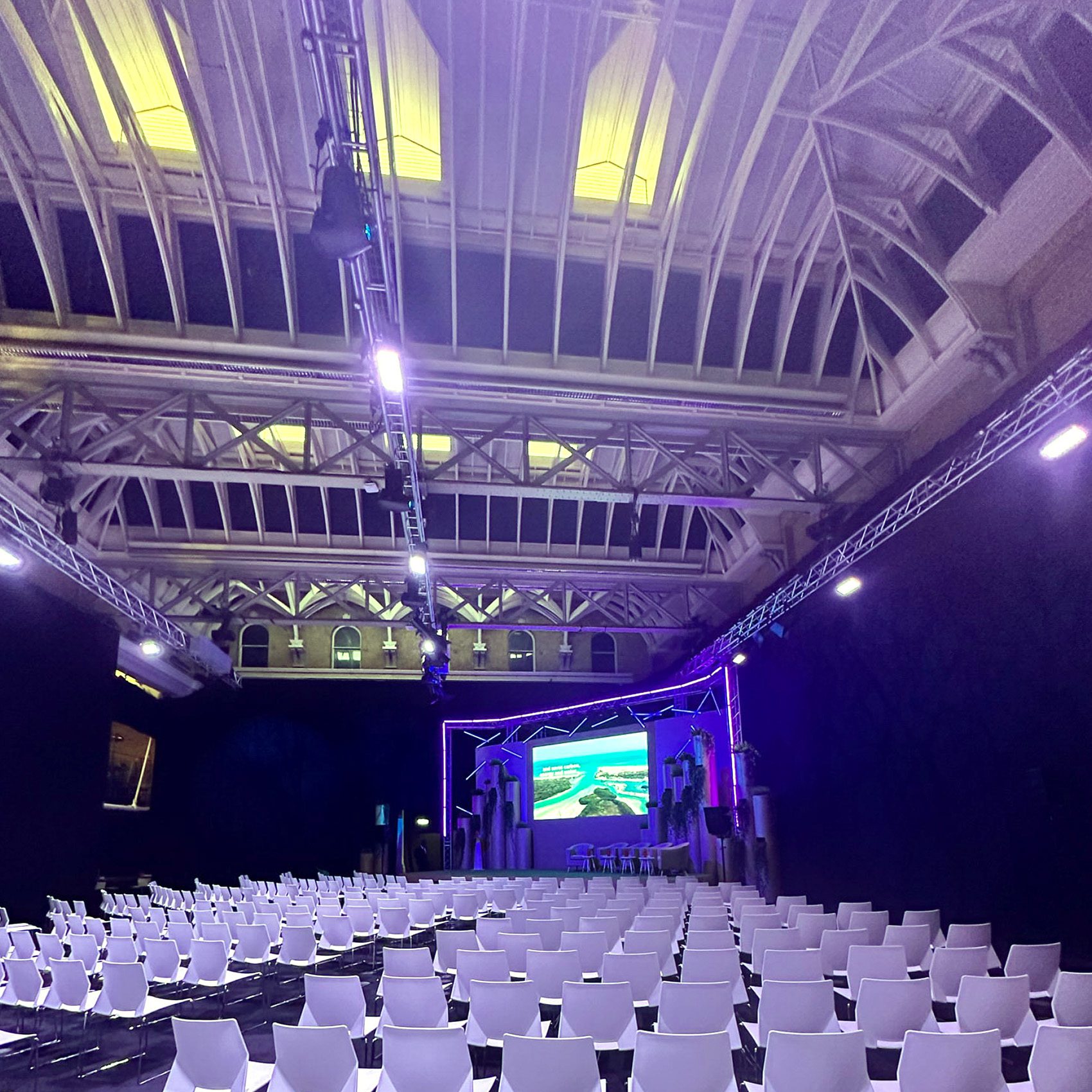 Request your free consultation today.
Our team are on hand to guide you through all the technical requirements of your event.