Project Details
Agency:Create
Client:Levi's
Account Manager:Ryan O'Donnell
Project Manager:Tim Jones
Venue:Pop Up Shop, Oxford Street
1. THE BRIEF
Levi's launched a new range of jean – the 505's, and they invited some of retails highest ranking buyers and journalists from leading publications & industry to experience it. The brief from the client was to create a secret event within an event, a façade from which to lead the guests from an underwhelming belief that the event is a lot smaller than it actually is into an explosion of brand experience rock and roll style.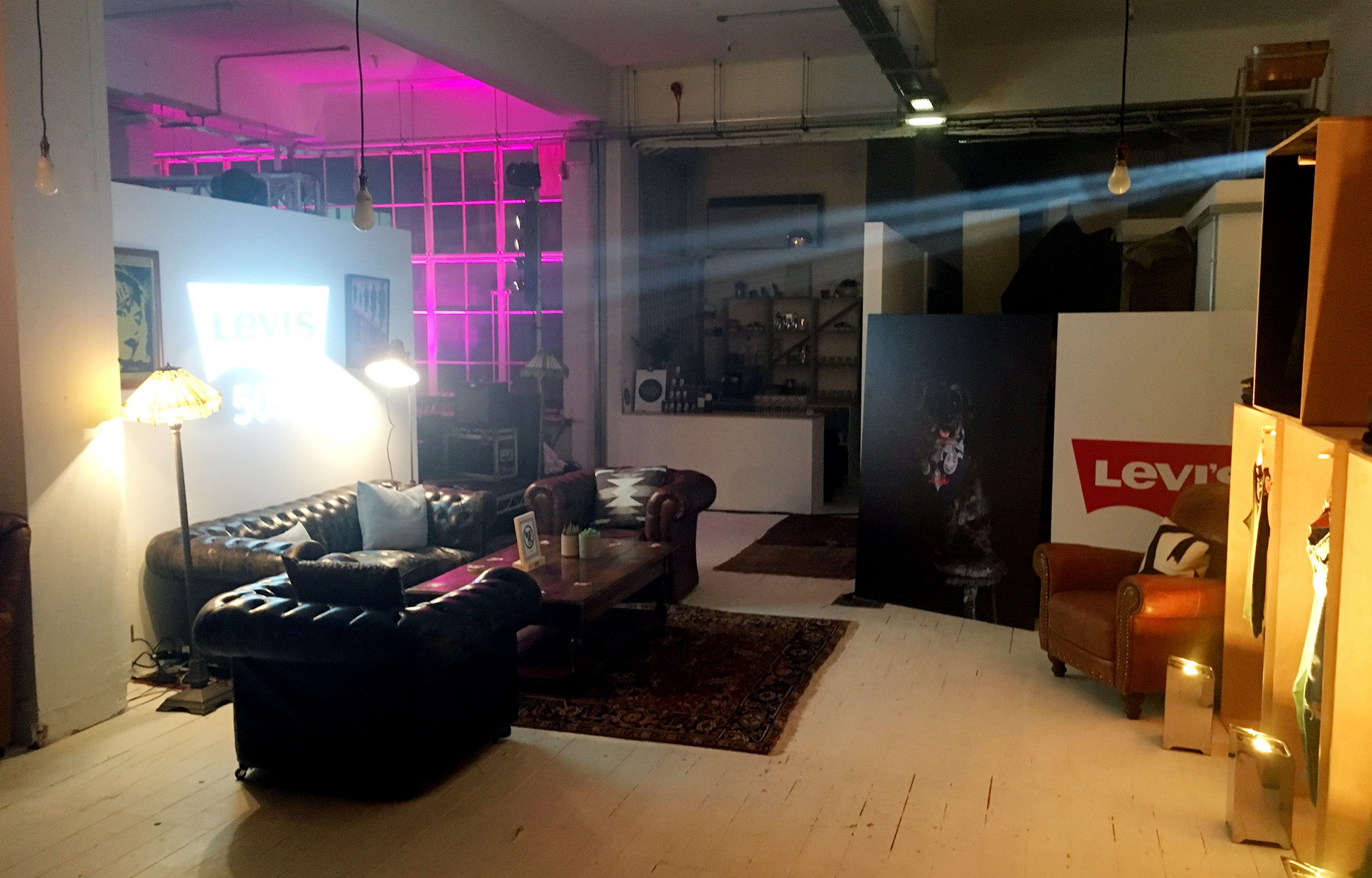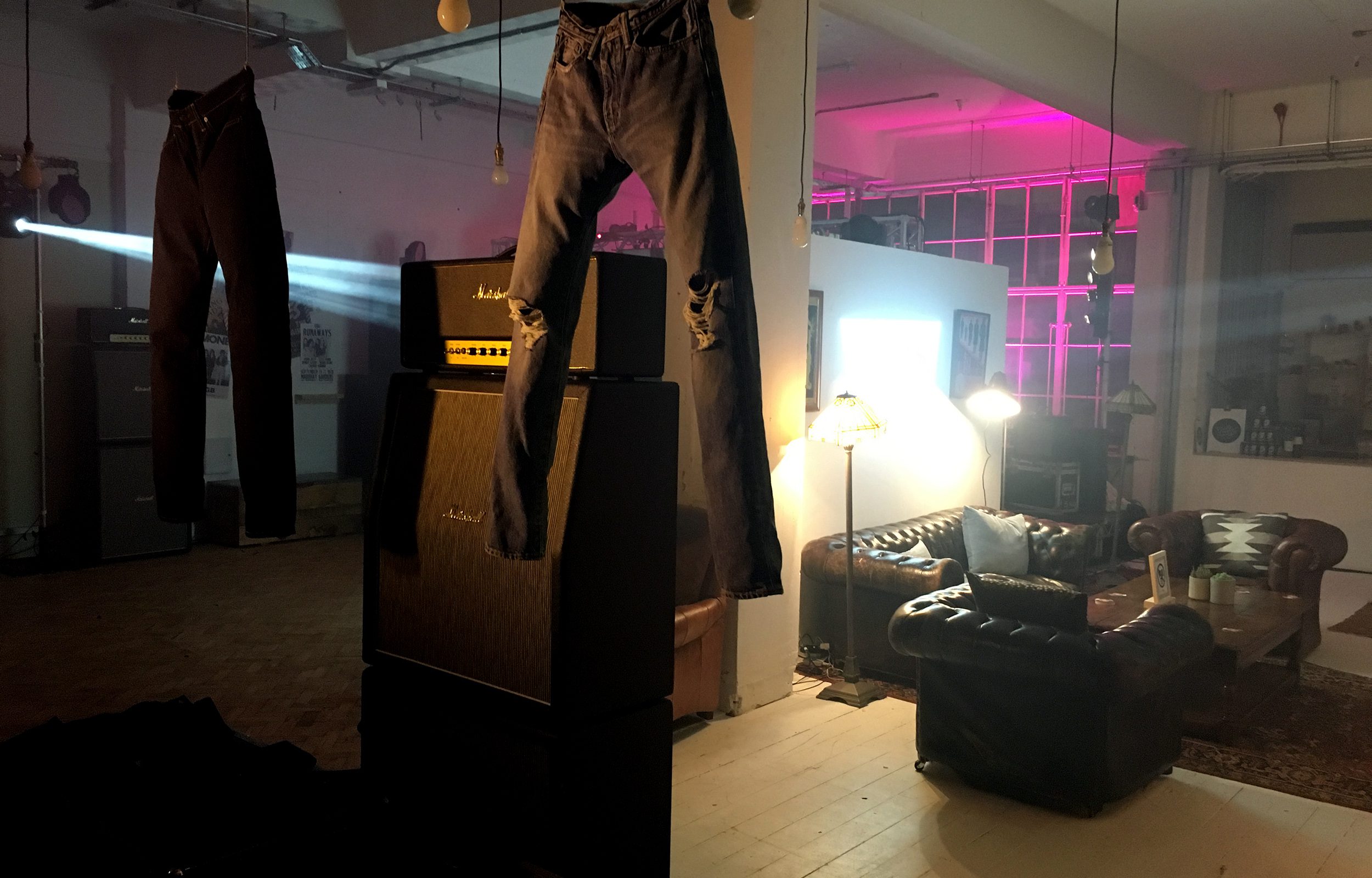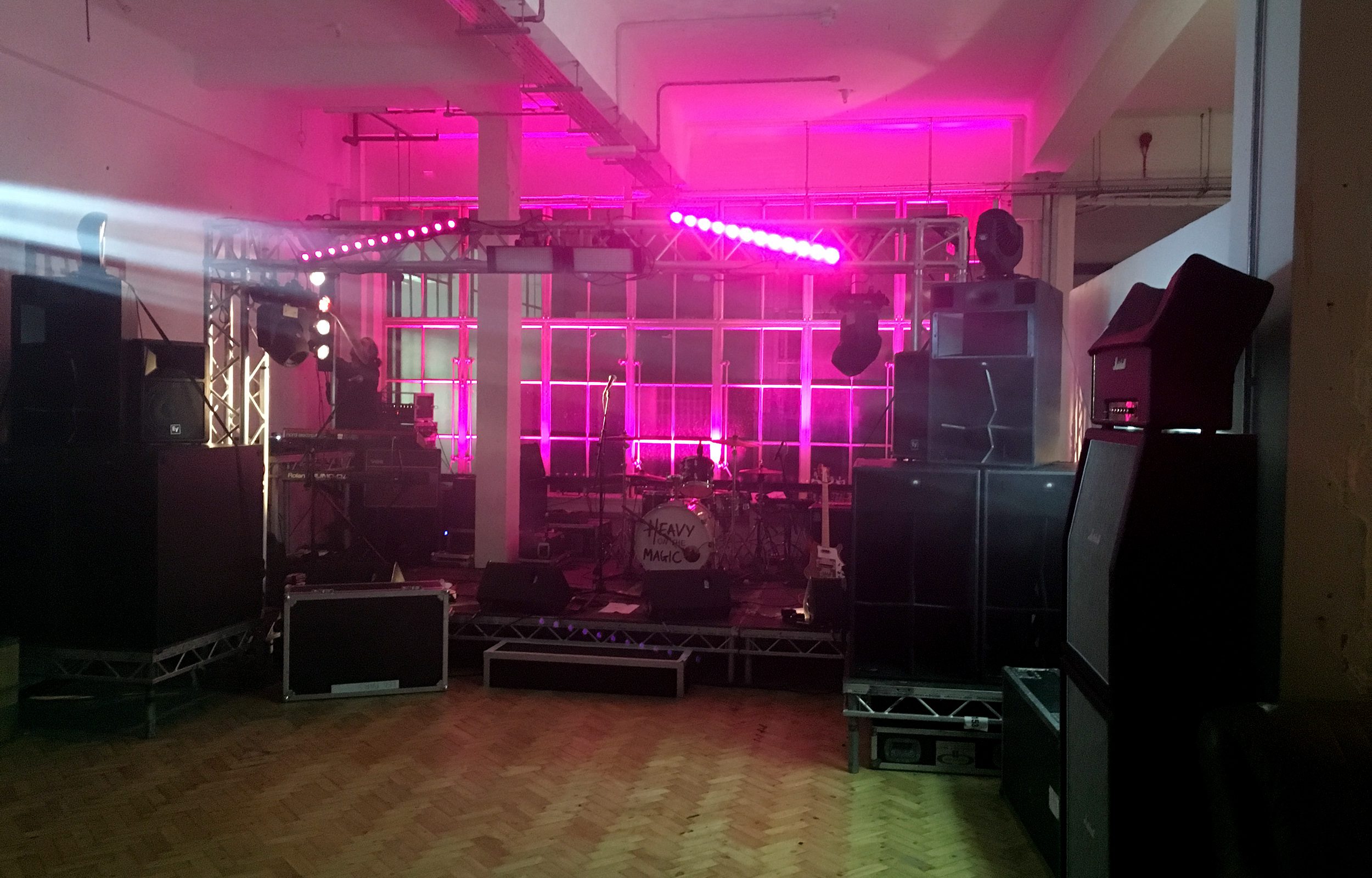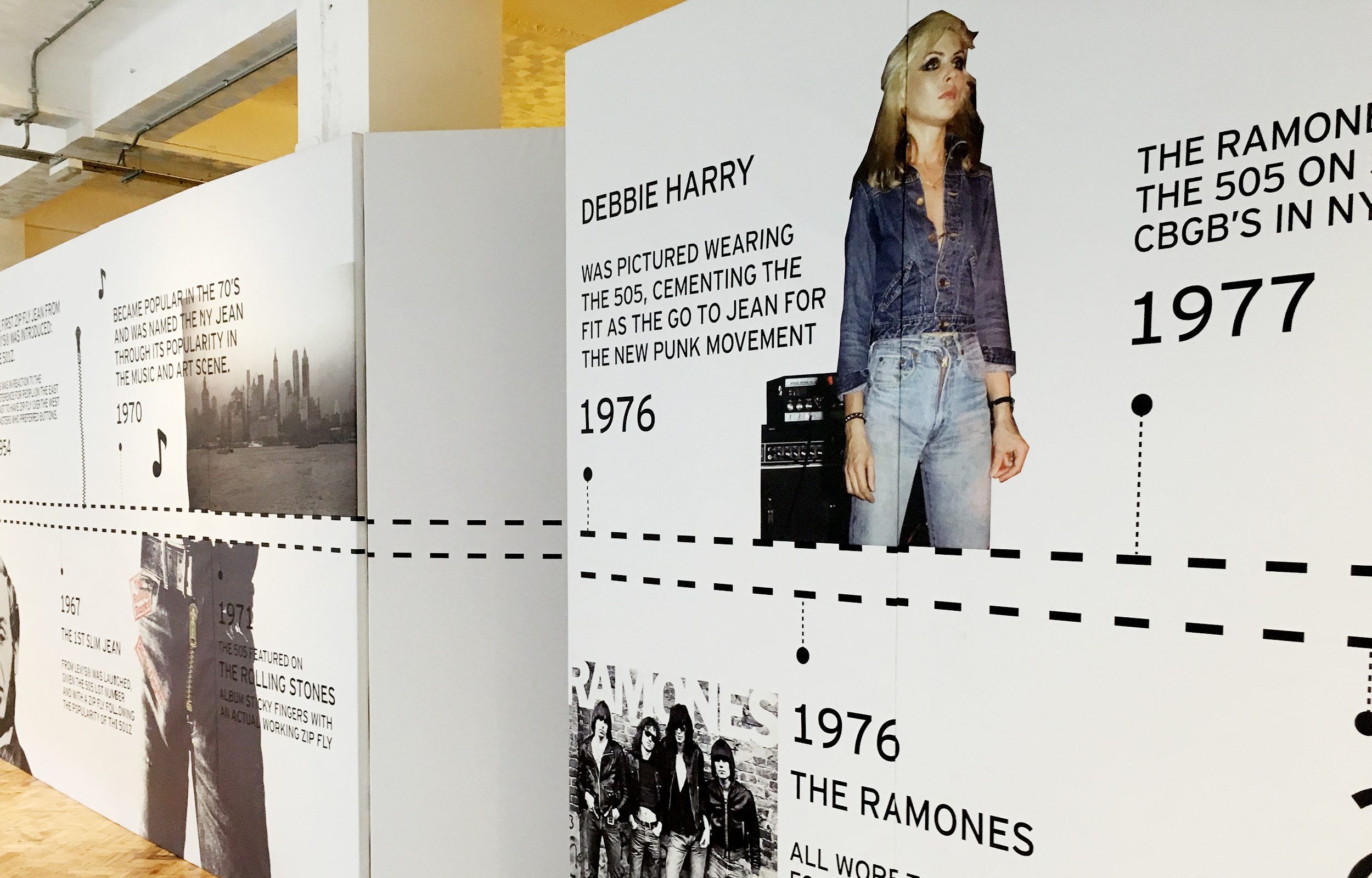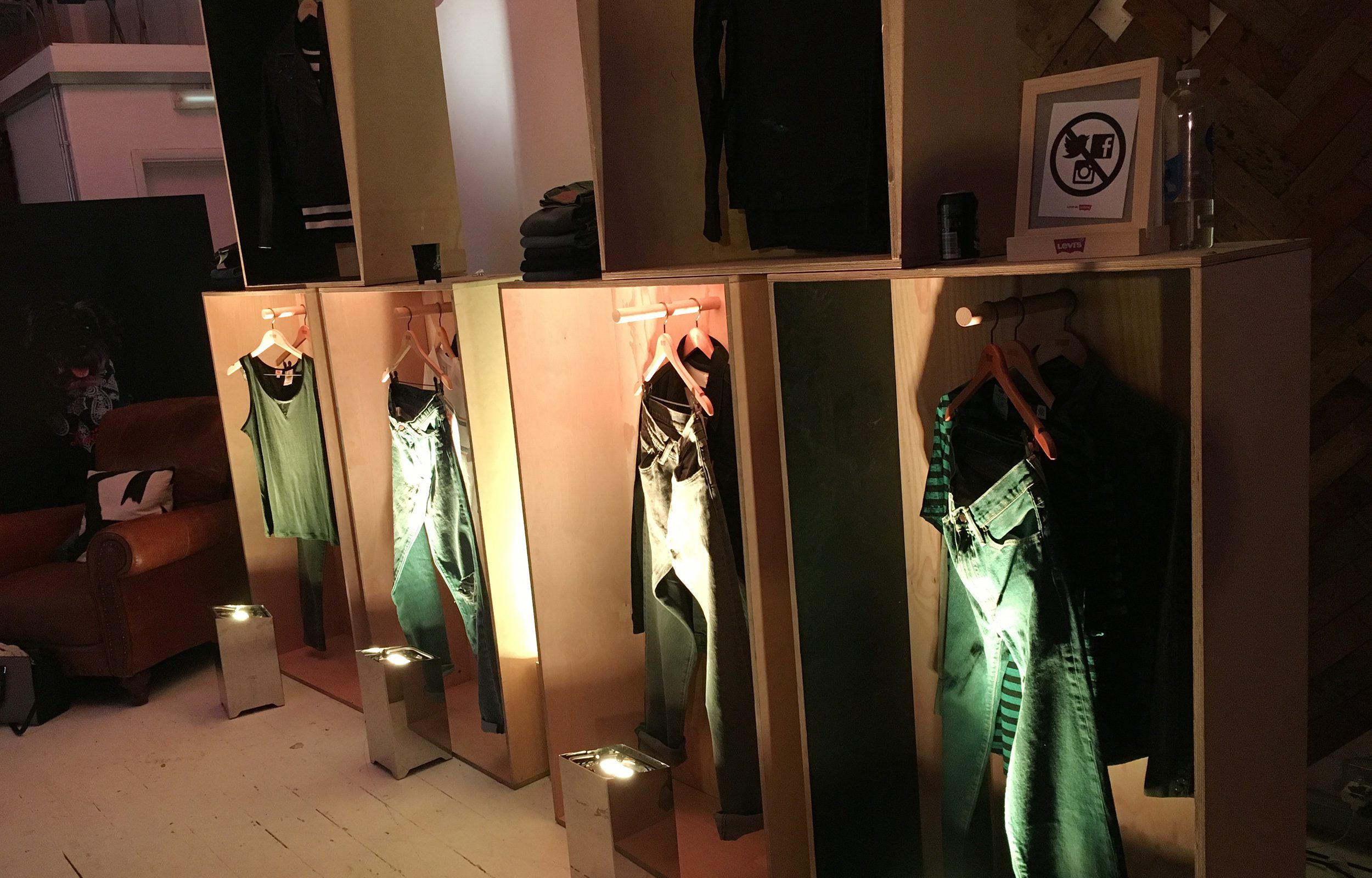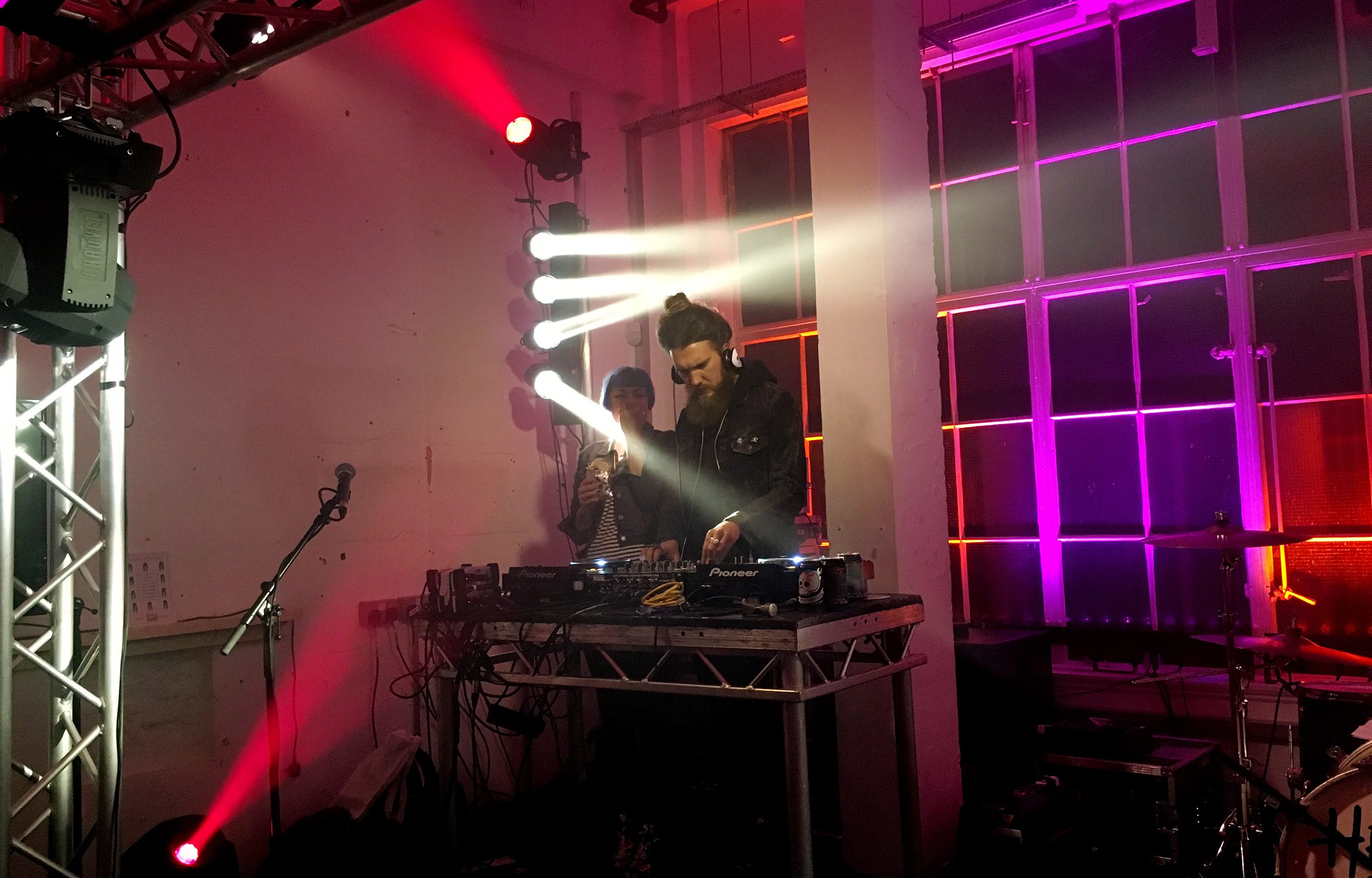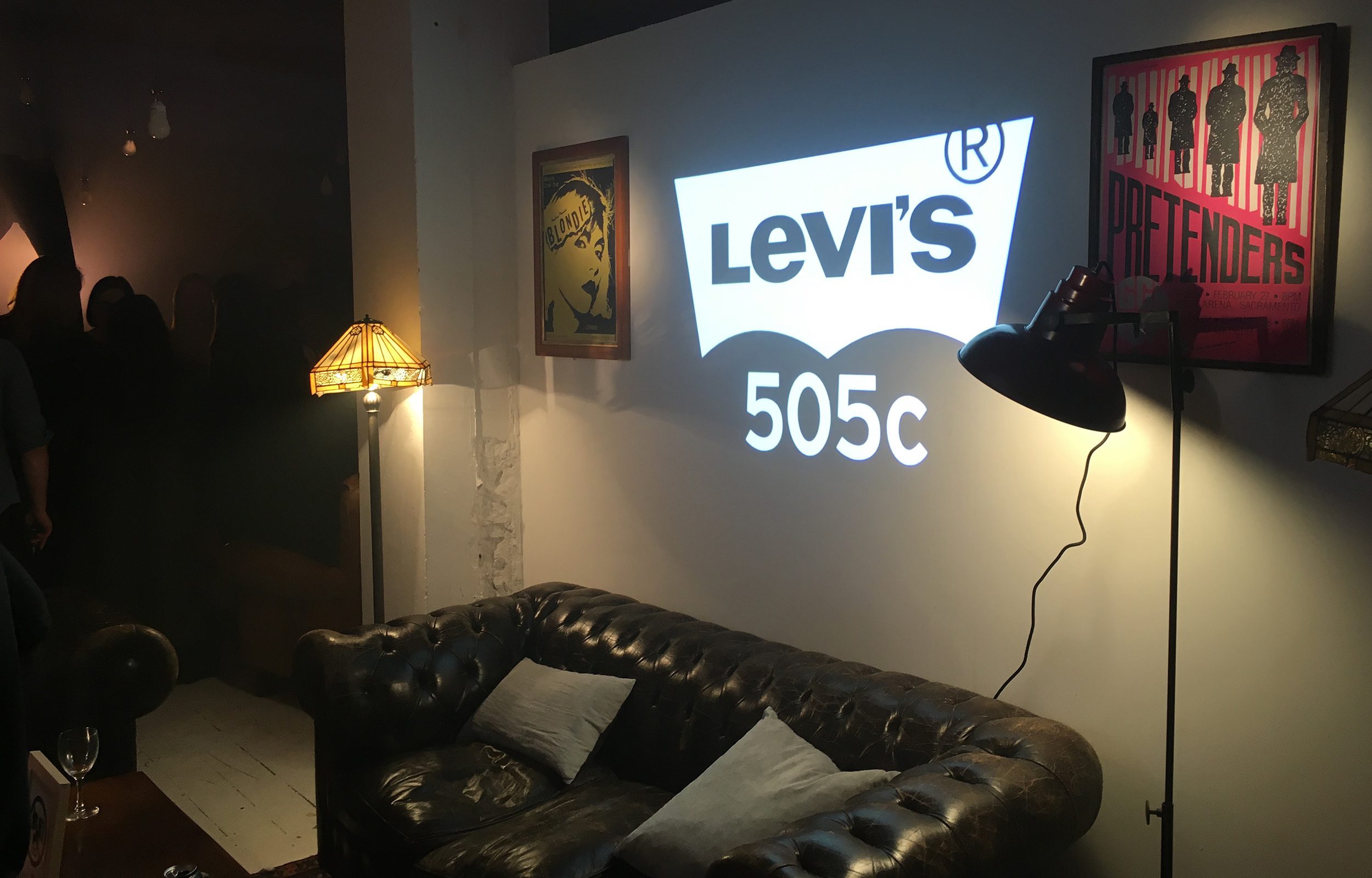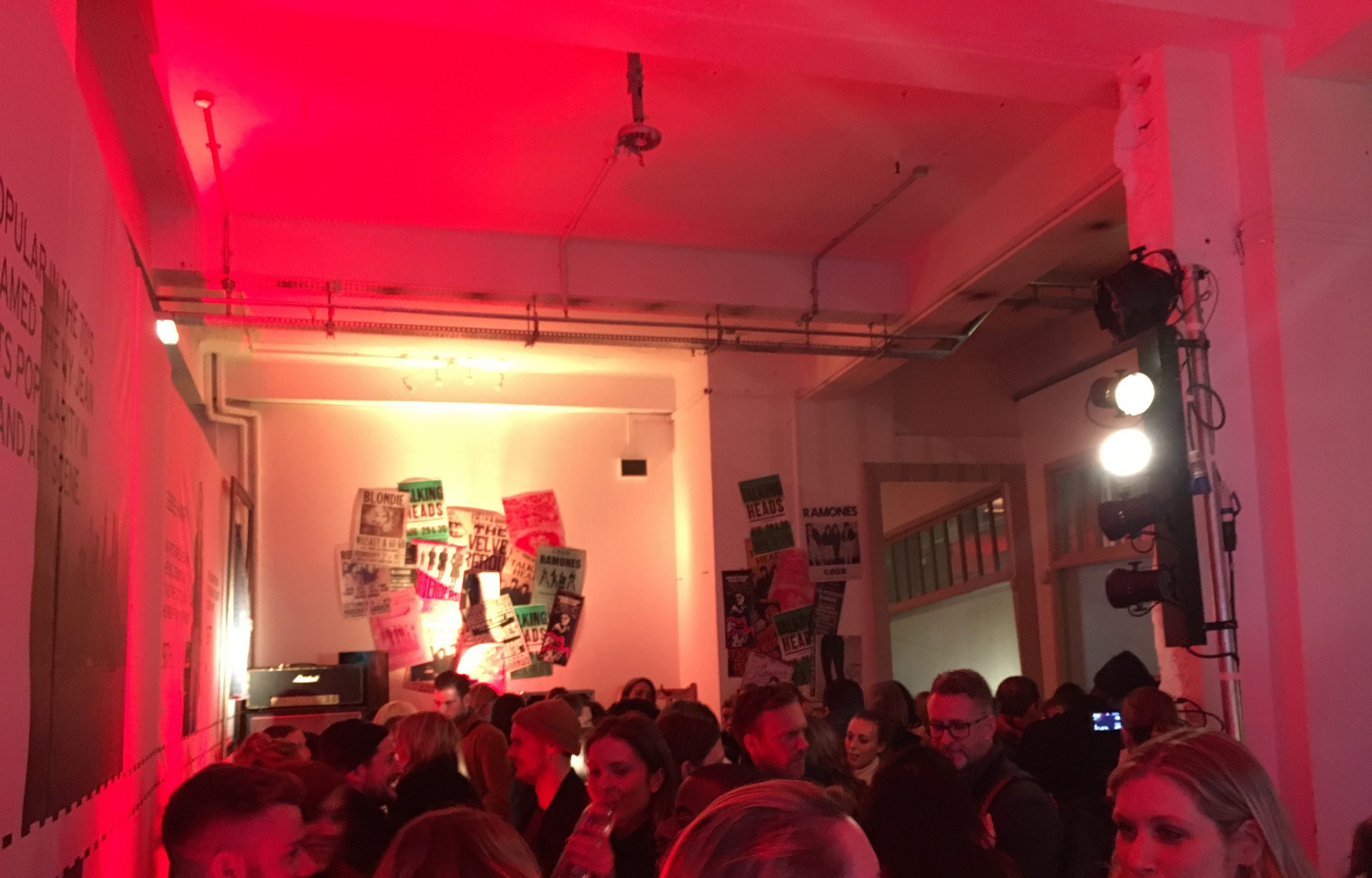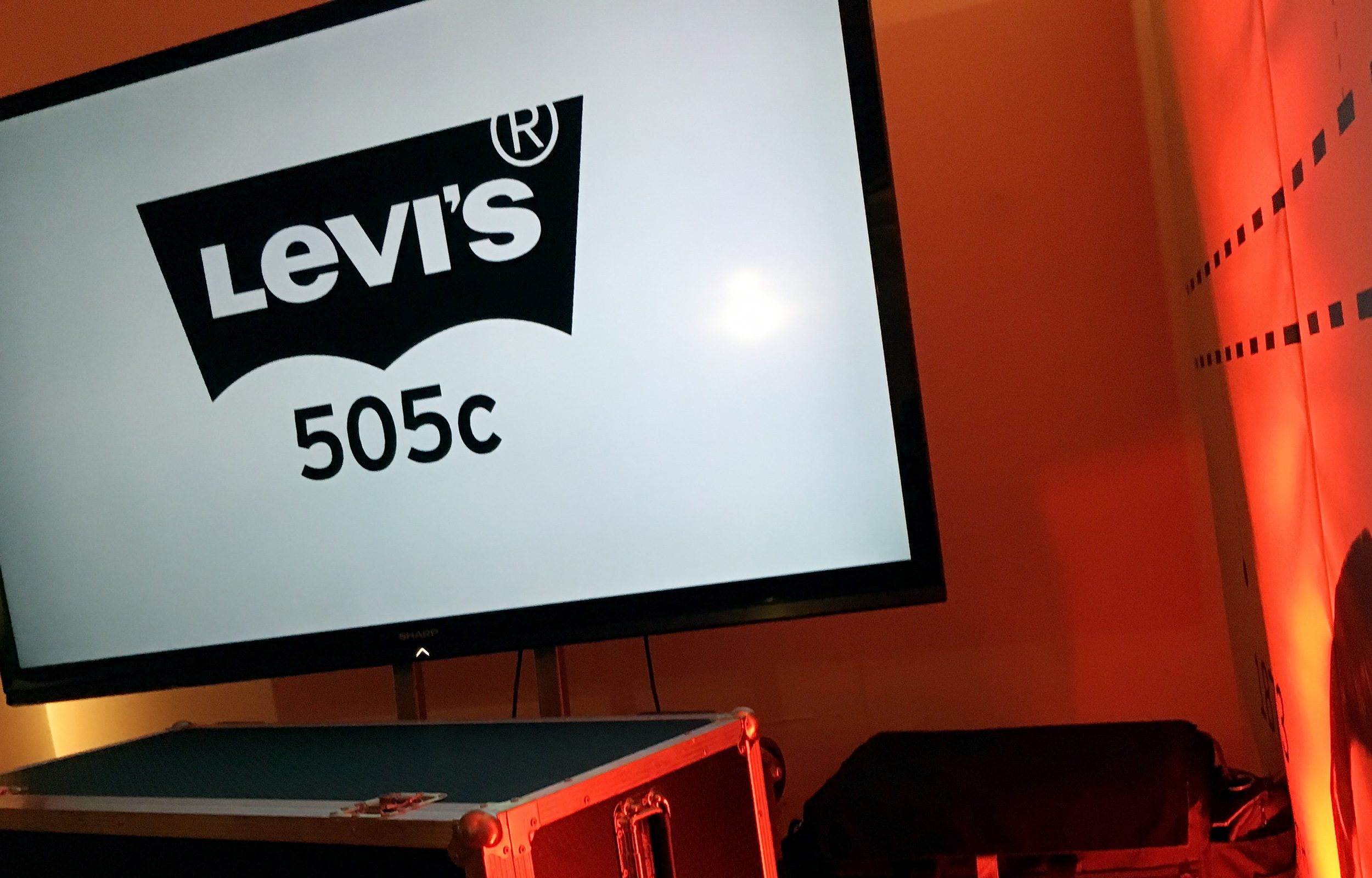 2. THE PREFACE
Taking the venue's (a retail space in central London) dimensions and architecture into consideration, we set about planning to build and install a fake wall thus dividing the event space into two sections A: The reception and B: The event. The reception had to look like a small pop up shop exhibition from the road.
3. THE EVENT
The reception was one third of the overall space at the front of the store, and was considered the "fake event". Guests were welcomed into a champagne reception, educated on the new range and treated to a graphical timeline print of Levi's history across the fake wall – that had no door of course. Technically, there was a standard conference PA system to present the new range to the guests via the 80" HD screen. The most exciting and detail laden aspect was the amazing print timeline applied to the 10ft high x 40ft wide double sided fake wall. Ambient lighting to set the mood for the 80 guests and a Mexican food trailer outside on the road, for guests to enjoy.
What they didn't know was what was going on, behind the wall… Being as quite as humanly possible, the reveal production crew were behind in wait knowing that they had done an amazing job setting up the brand experience involving the exhibition; new product display area and live band rider' stage and lighting set up. Once the presentation had finished in the reception , we signalled the drummer who was set up on stage to start kicking the bass drum creating the noise of intrigue. Upon that que, we pulled a section of the fake wall open revealing the next and main section through an explosion of lighting to start the guests filtering through confused, excited and amazed as to what is happening.
4. THE FEEDBACK
Waiting in silence is harder than one would think, waiting for the reveal to occur we couldn't make a noise or we would completely ruin the desired effect cueing a very strict Ryan issuing all staff and client not to get a fit of the giggles…  Silence maintained and reveal complete with remarkable success, the client was ecstatic with the overall result and achievement of the team.