1. THE BRIEF
Perception's challenge for this year was to deliver yet another flawless conference and also provide a larger central presentation screen in order to provide greater impact and clarity for the guests.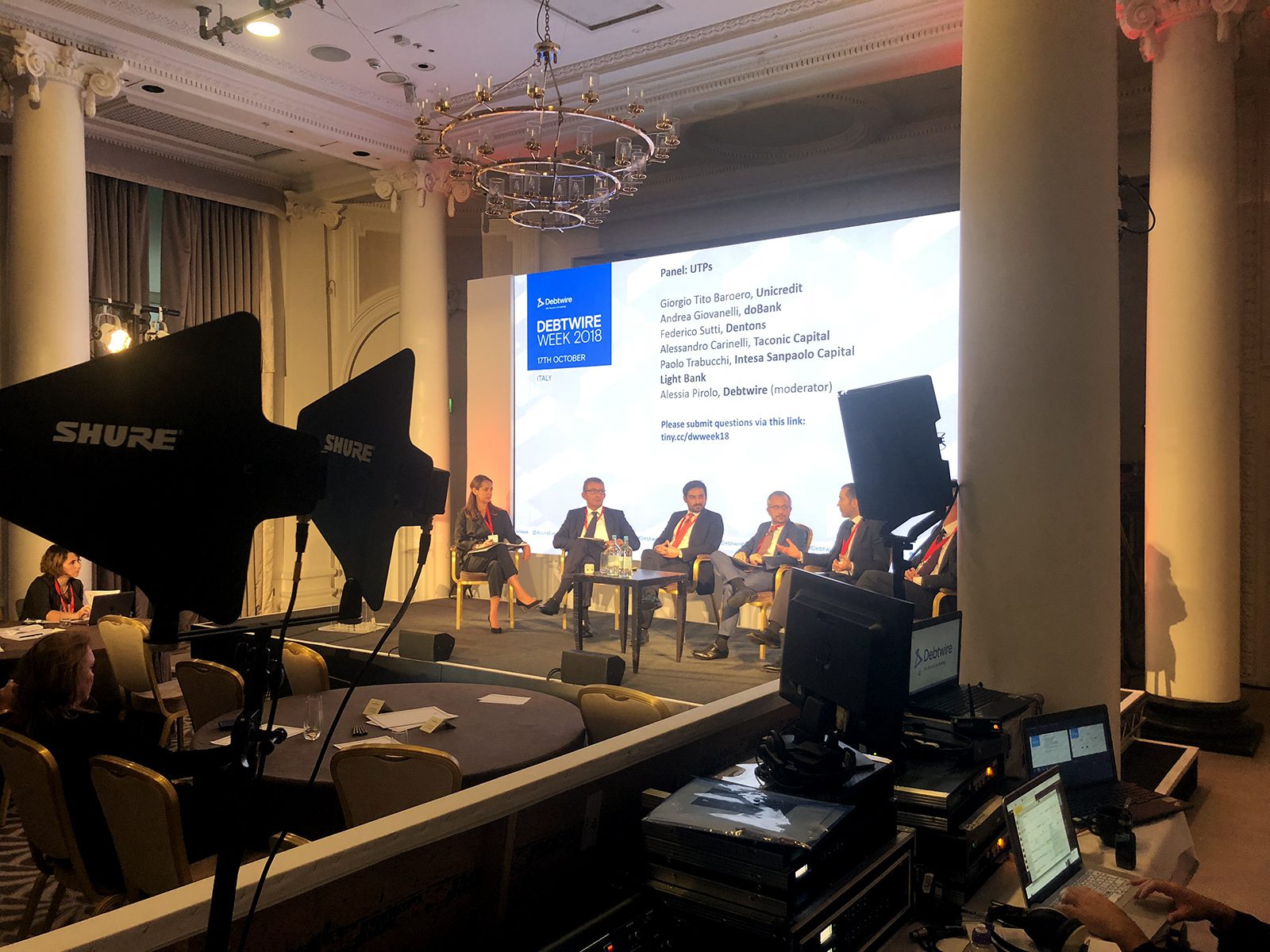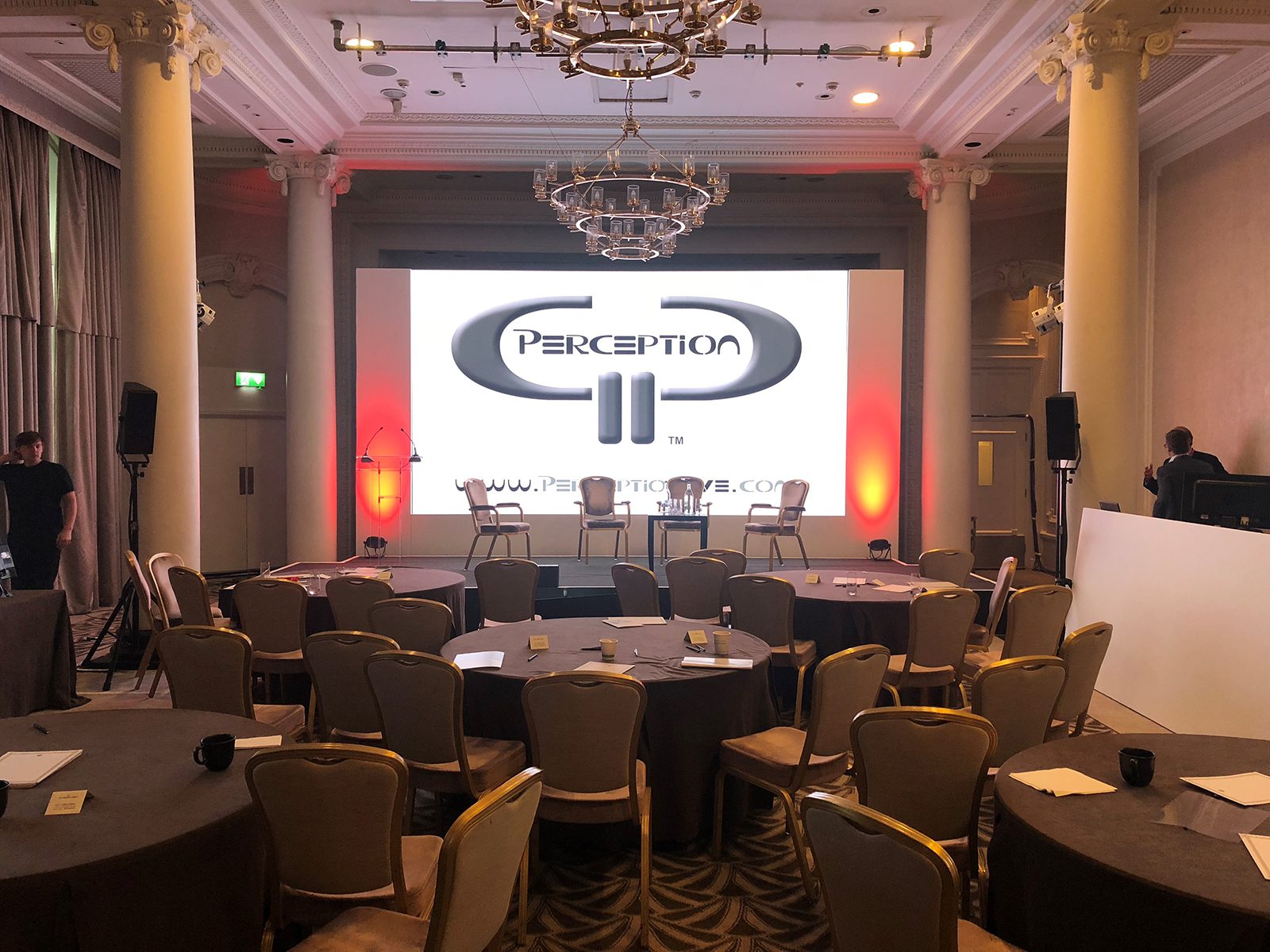 2. THE PREFACE
After a successful site meeting, it was established that we would install a 5m (W) x 3m (H) 2.6mm pitch LED wall finished in bespoke surround. Stream B (breakout room) would also change from last years flown , front projection to a 90" screen recessed within a bespoke and branded set wall. The branding worked so well last year, apart from changing the pantones the floor mapping was used again.
3. THE EVENT
Debtwire Week 2018 features a range of viewpoints on the themes that will dictate yields in the year to come. More than 100 speakers take part from the most prolific credit funds, leading banks and advisors.
With 1,000 registrants across three days of conferences and social events, we aim to help you identify, explore and source opportunities across a broad range of fixed income strategies.
Housed for the second year running at the London Waldorf Astoria, Debtwire was a huge success spanning 1000 attendees, 300 buyer investors, 120 expert speakers and 15 hours of networking.
4. THE FEEDBACK
Overall the event was a success with the client being very happy with the event technical support throughout the week. We look forward to working with Mergermarket in the future.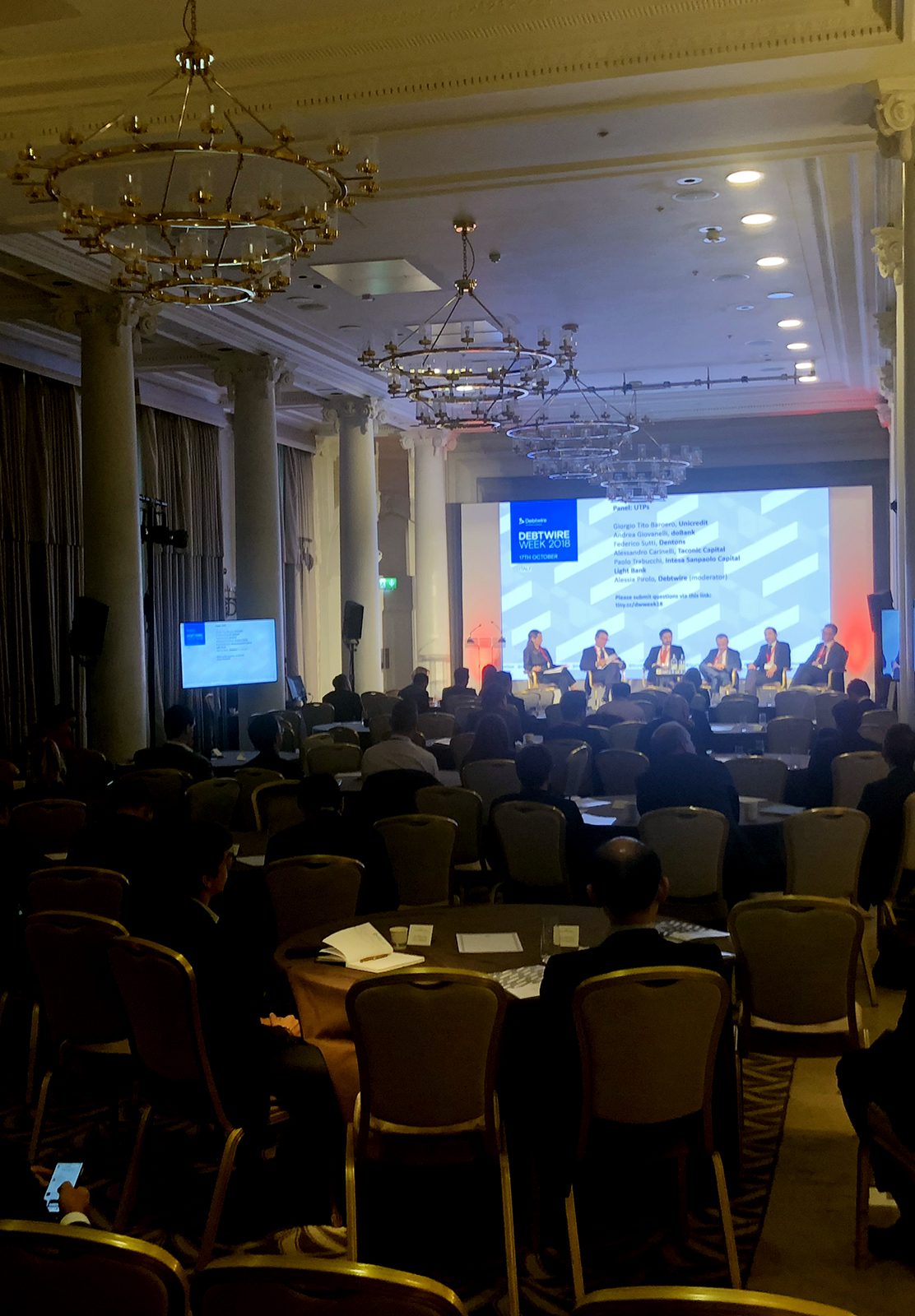 Request your free consultation today.
Our team are on hand to guide you through all the technical requirements of your event.