1. THE BRIEF
Our client, LABS, has an ethos to provide office space in Camden.
During the day, this north London enclave is a hub of bustling office space, food stalls and shops. The evenings host the area's ever-thriving live music and cinema scene. Camden benefits from some of London's most attractive green spaces, including Regents Canal.
LABS were highlighting the opening of the new retail outlets, shops and offices with a series of music-themed events. These events, held over July and August would gain footfall to their newly renovated section of Camden Lock.
We were asked to facilitate a full production outside for Yolanda Brown and her band to perform. This was the headline for both dates.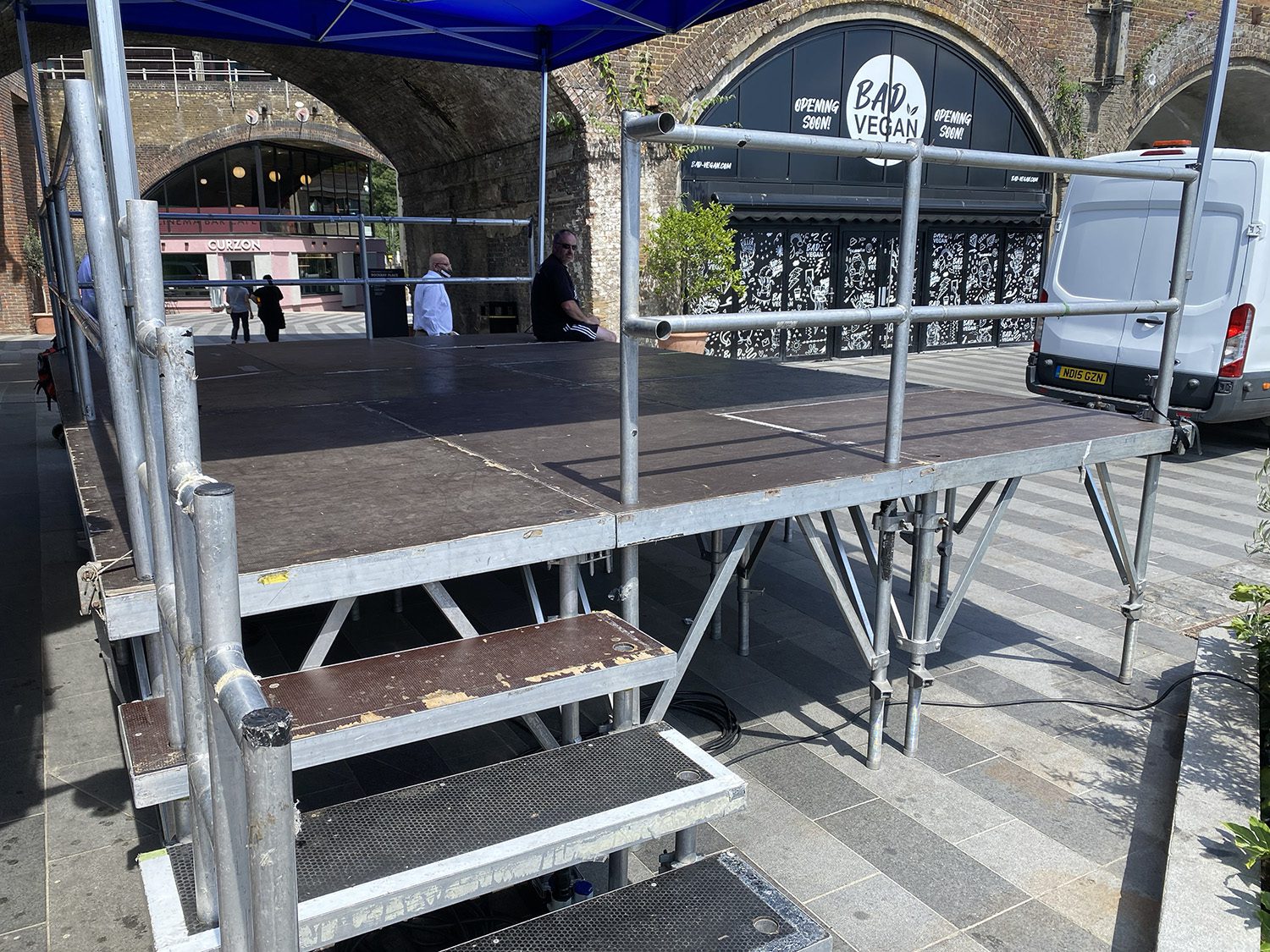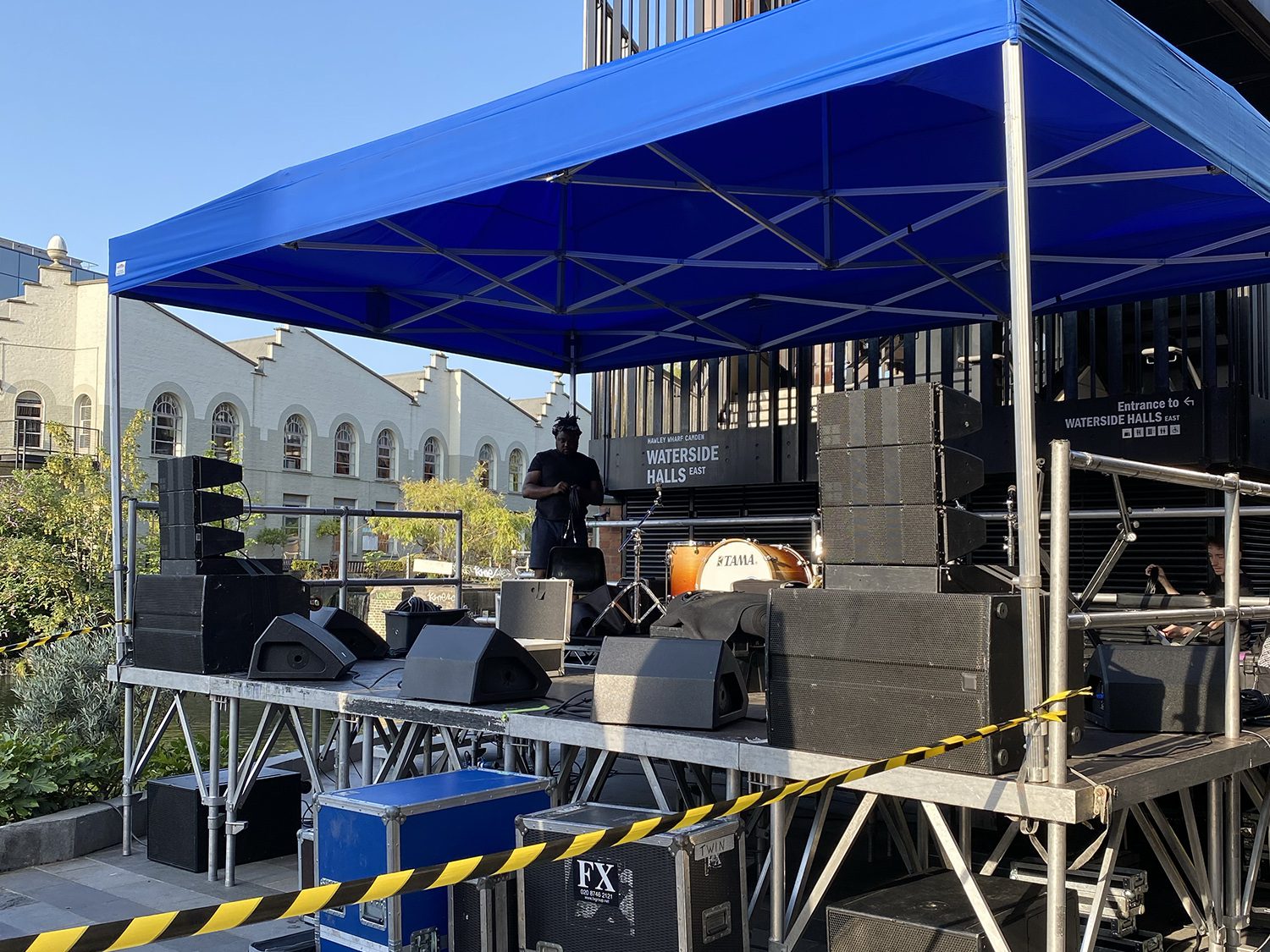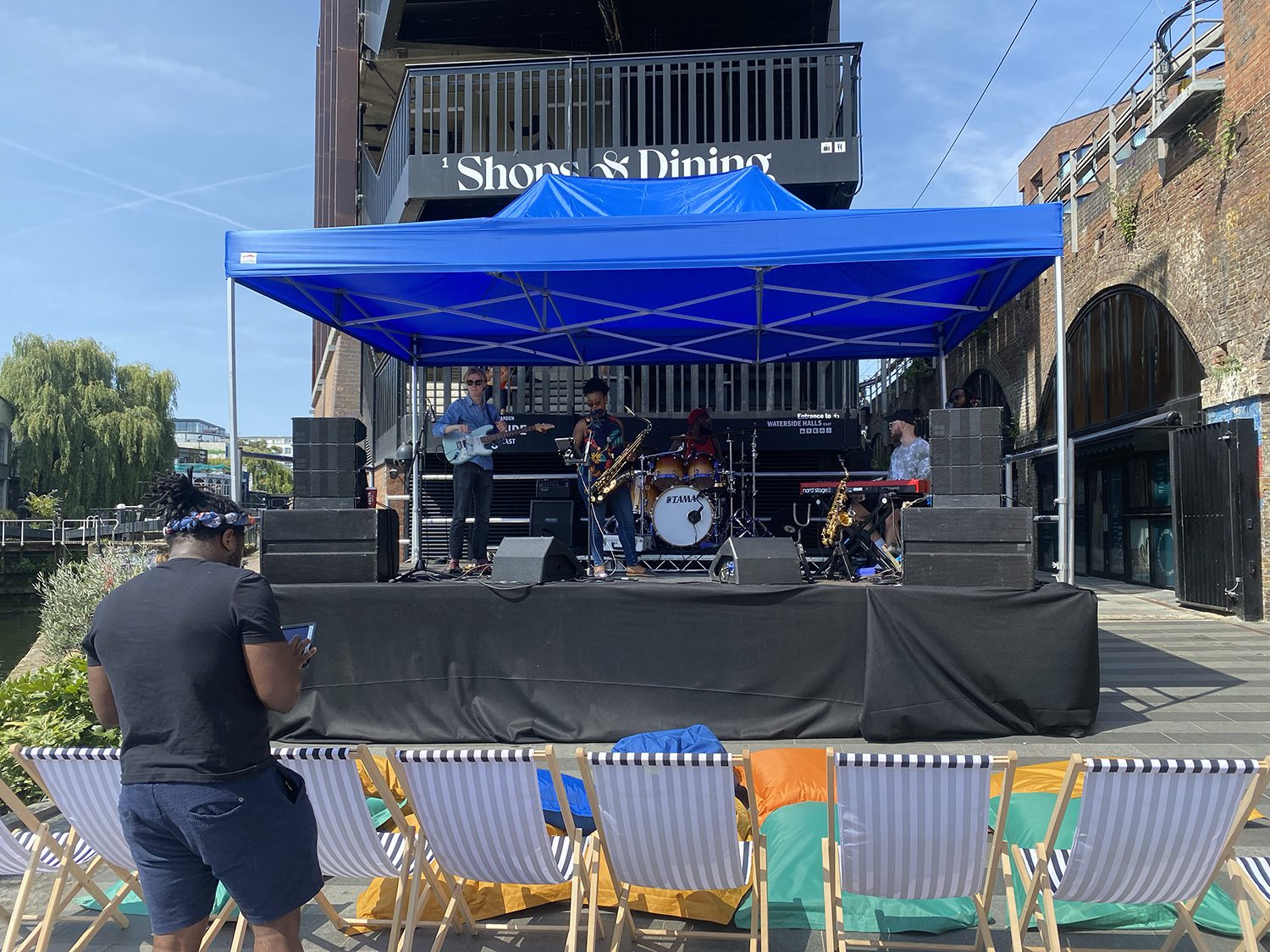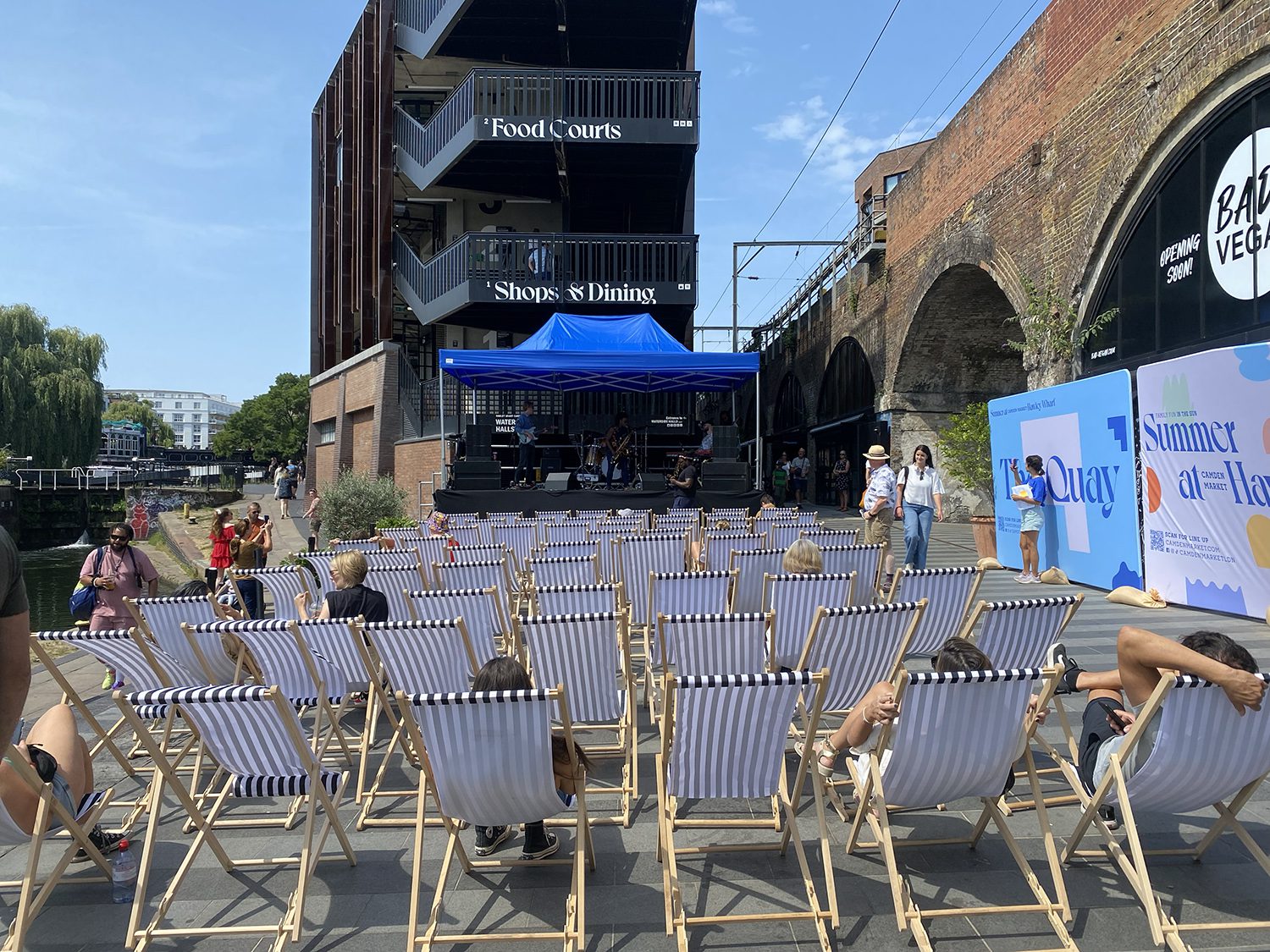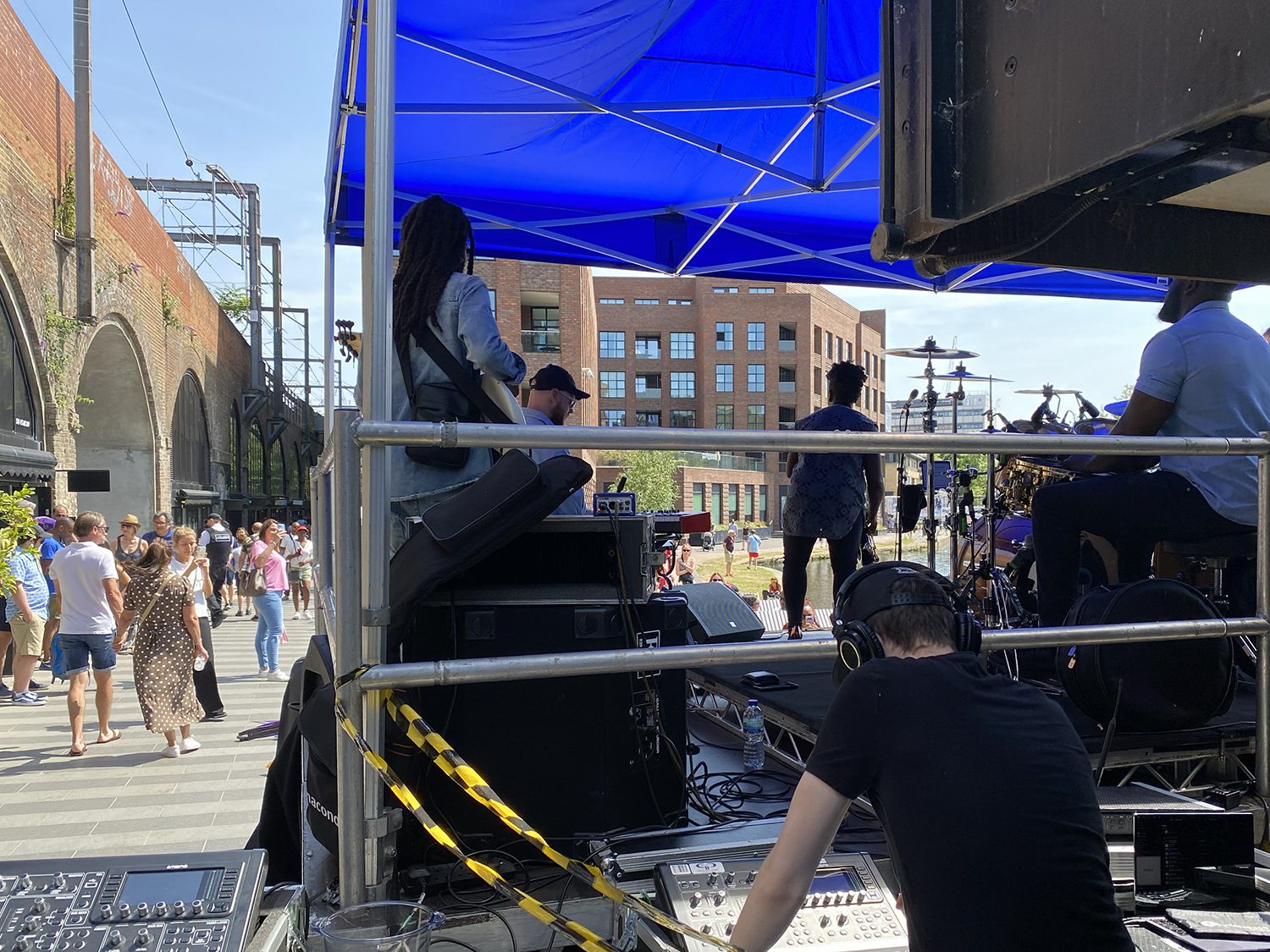 2. THE PREFACE
Perception attended a site visit before the music gigs to talk through production. Due to the nature and access of the space, we gave careful consideration to what we could supply whilst adhering to Health & Safety. We also had to consider fire routes, noise pollution, power and local residents with the train track above.
Double MOBO award-winning Yoland Brown performed live with her band at Camden Market Hawely Wharf. Yolanda has toured with The Temptations, Jools Holland's Rhythm & Blues Orchestra, Billy Ocean, and performing on BBC's Jools' Annual Hootenanny.
3. THE EVENT
We provided a 6m x 4m Trailer Stage, allowing Yolanda and the band space to perform whilst providing cover for the English summer.
There was complete backline equipment of a drum kit, synthesizer, piano and an array of mics and amplifiers, as per the rider received.
Front of house included a full range dab PA 3 over 1 and relay speakers with a monitor mix.
We had a team of three Live Audio Engineers to program the event for Yolanda and her band on the canal side. We looked into local arches for a control position and power draw to maximize capacity for the audience space. We did not want a direct control point taking up valuable real estate.
4. THE FEEDBACK
While onsite with the client and band, the audience praised the music and the sound and enjoyed the gig. The team loved working in this unique canal side space. They received praise for their planning and positivity.
Our client is planning to have more events next summer. We suggested that they consider more acts on stage to create more of a festival atmosphere.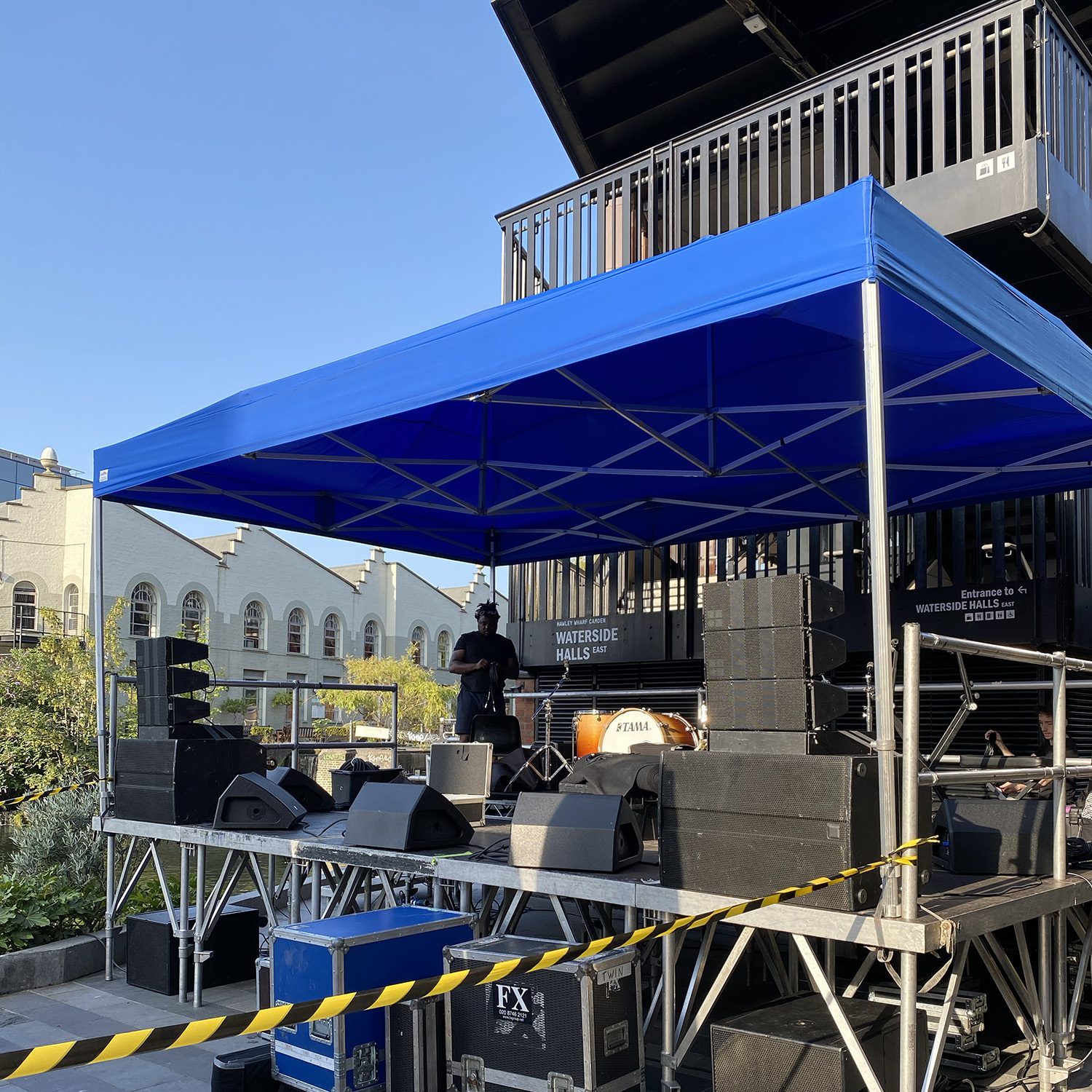 Request your free consultation today.
Our team are on hand to guide you through all the technical requirements of your event.