Project Details
Client: Climate Bonds
Account Manager: Gareth Hawke
Project Manager: Gareth Hawke
Venue: Ashurst and 155 Bishopsgate
Special Thanks: Ricky Piercy and Mario Collins
7
Annual Climate Bonds Conference
1. THE BRIEF
Since 2016 I have provided numerous event services to Climate Bonds Initiative.
This year's program was built on the success of previous years. Climate Bonds CONNECT 2022 brought together key decision-makers and top-tier influencers at a series of hybrid world-class events. These events convened in key financial capitals worldwide including Singapore, London, Mexico City and New York.
Climate Bonds CONNECT 2022 combines the power of in-person events with the reach and flexibility that online participation provides to drive the sustainable finance agenda forward and reach the issuance of $5 trillion of climate bonds per year by 2025.
2. THE PREFACE
The event lasted two days and was held in two separate venues in Liverpool Street and Spitalfields.
The first venue, Ashurst HQ in London, hosted the Climate Bonds Training day, and the second day, held at 155 Bishopsgate, was the 7th Annual Climate Bonds conference.
155 Bishopsgate provides an elegant and glamorous backdrop to any conference. This stylish venue has ground-level access minutes from Liverpool Street station. An expansive floor with 3 suites which can accommodate large groups within an abundance of space.
155 Bishopsgate is ideal for high-tech events with its state-of-the-art AV systems along with multiple branding opportunities available on multi screens and digital signage.
3. THE EVENT
Having produced 7 years' worth of events for Climate Bonds Initiative, being onsite without Alicia was a first. The Perception team on site consisted of a Show Caller, Project Manager, Streaming Engineer, Audio Technician, 2 Video Operators and a Camera Operator with Live and PTZ units under their operation.
Training day was online via Swapcard and consisted of three masterclasses tailored in line with the Climate Bonds CONNECT 2022 event series themes.
The second day was the Global Conference. Under the theme 'Mobilising $5 trillion of Climate Bonds per year by 2025', this year's Climate Bond's Global Conference included discussion sessions with opportunity and solutions driven conversations. Top speakers, thought leaders, decision makers and influencers discussed the challenges and trends that shape the future of green finance in emerging and developed markets.
Preparation, planning and logistics allowed us to deliver this hybrid event for 300 people and a live audience which was translated into 4 languages as we streamed – Chinese, Japanese, Spanish and Portuguese.
The in-house equipment via the pre site visits was dove tailed in with the Perception equipment to create a cost-effective time conscious package.
After the event, we edited the Singapore and London events as an additional service.
4. STREAMING
Perception utilised the two platforms below to stream the event to the world and provide translation services and would recommend them.
Swapcard has powerful features to deliver successful events. This platform simplifies event creation and management so organisers can focus on delivering outstanding attendee experiences and long-term value.
Clevercast is an all-in-one solution for multilingual live streaming which includes remote simultaneous interpretation that interpreters can work from anywhere. As seen with another event for Content Square, we worked with the in house team at both venues. This was, bizarrely, on the same day.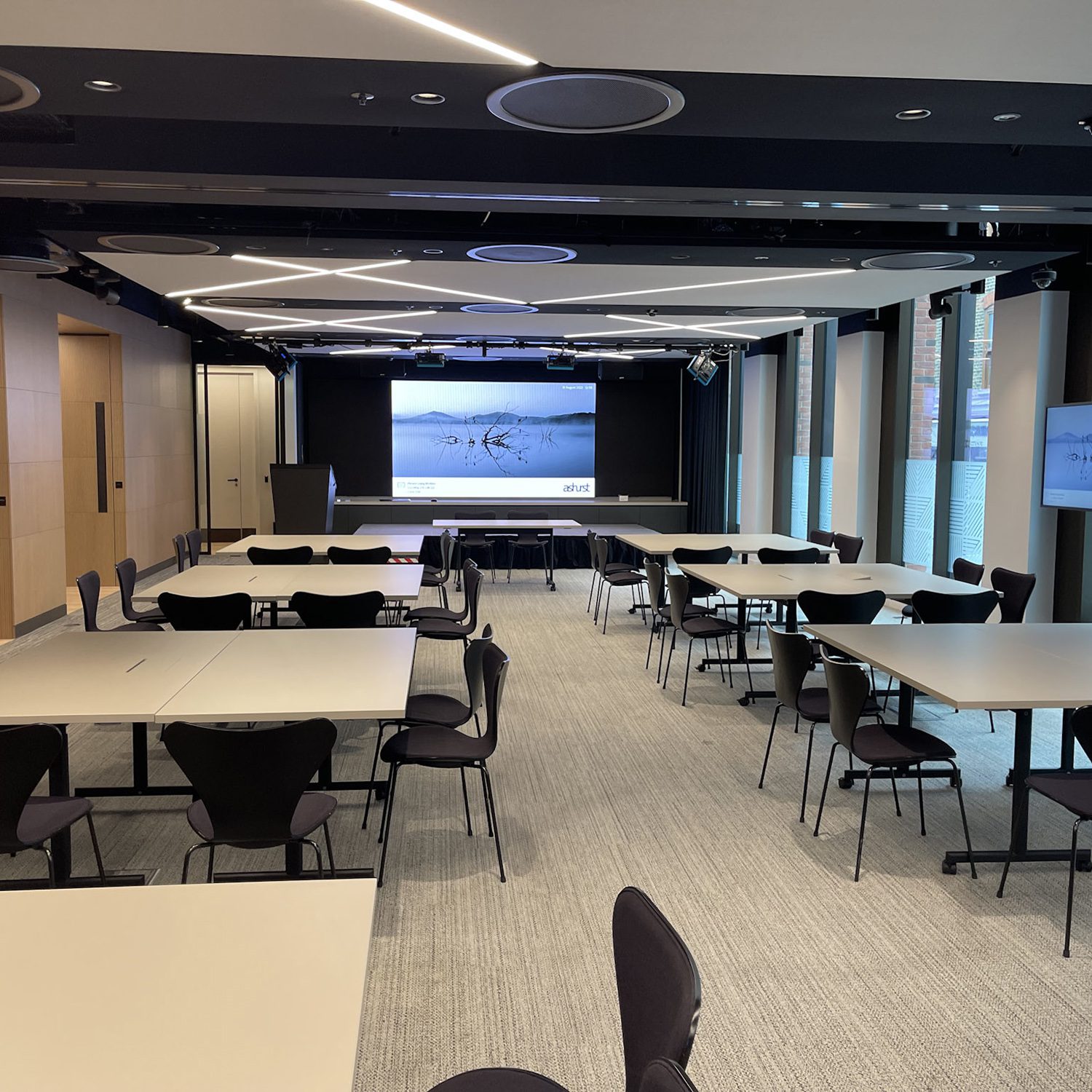 Request your free consultation today.
Our team are on hand to guide you through all the technical requirements of your event.