1873
Opening Date of the Guildhall Library
40000
Volumes and Manuscripts once held
1. THE BRIEF
Climate Bonds Initiative is an international organisation working solely to mobilize the largest capital market of all, the $100 trillion bond market, for climate change solutions. They promote investment in projects and assets necessary for a rapid transition to a low carbon and climate resilient economy. Climate Bonds Initiative is an investor-focused not-for-profit. Our work therefore is an open source public good and falls into three workstreams.
Annually with the London Conference Climate Bonds organises an Awards Show to recognise the year's work and achievements to this bond market. Invited are 200+ guests from within the industry that spans the globe for award winners and nominees.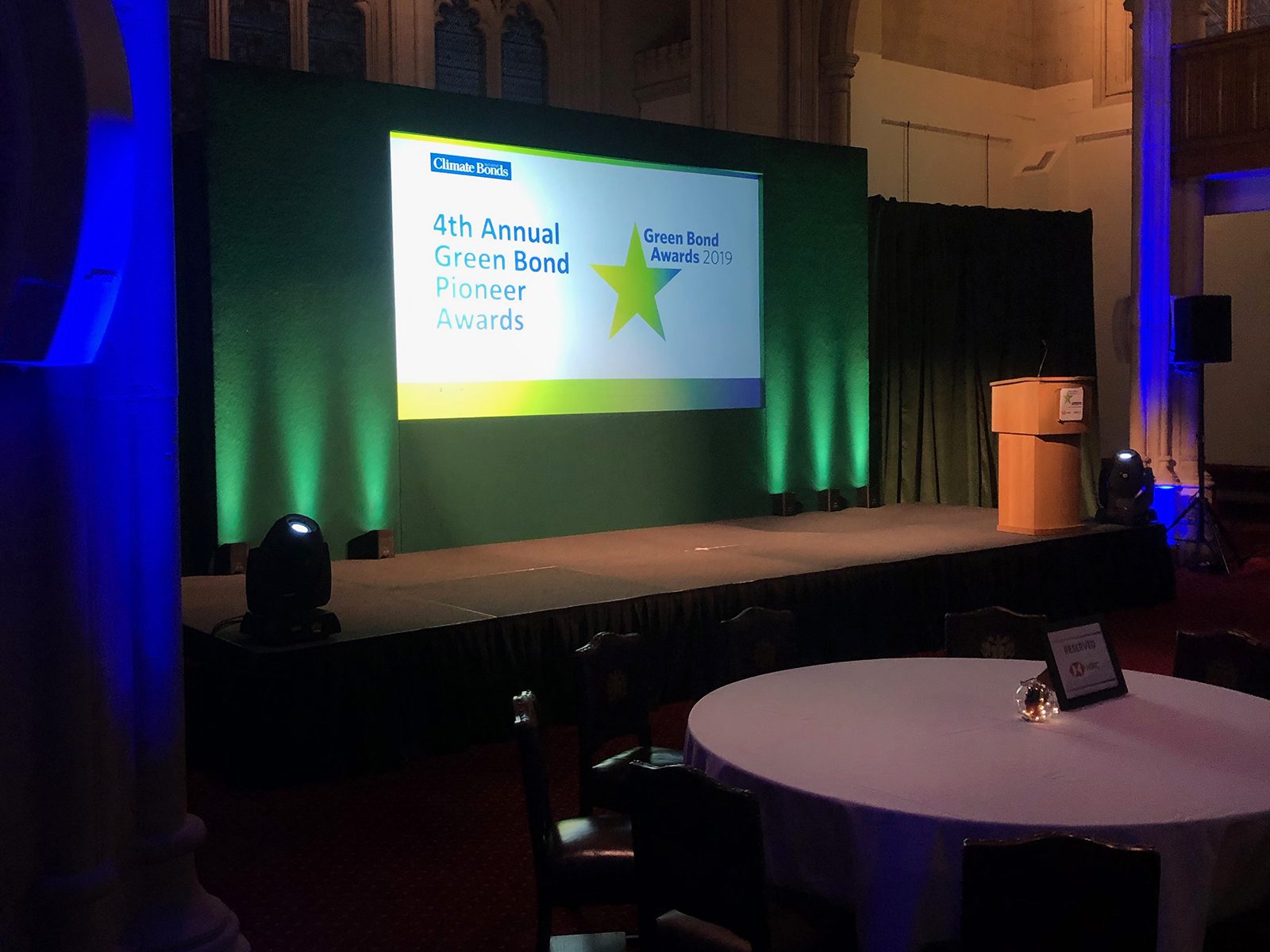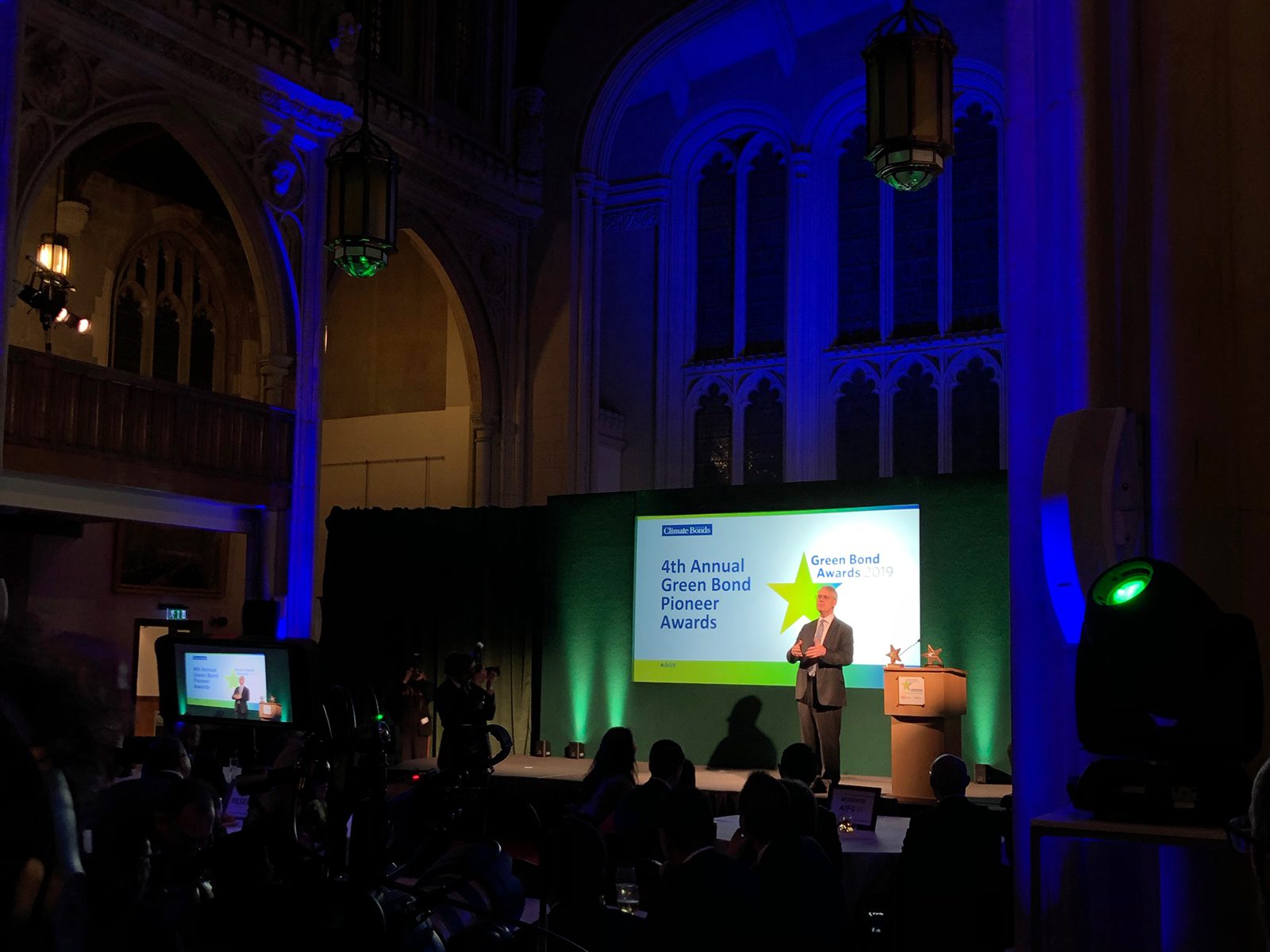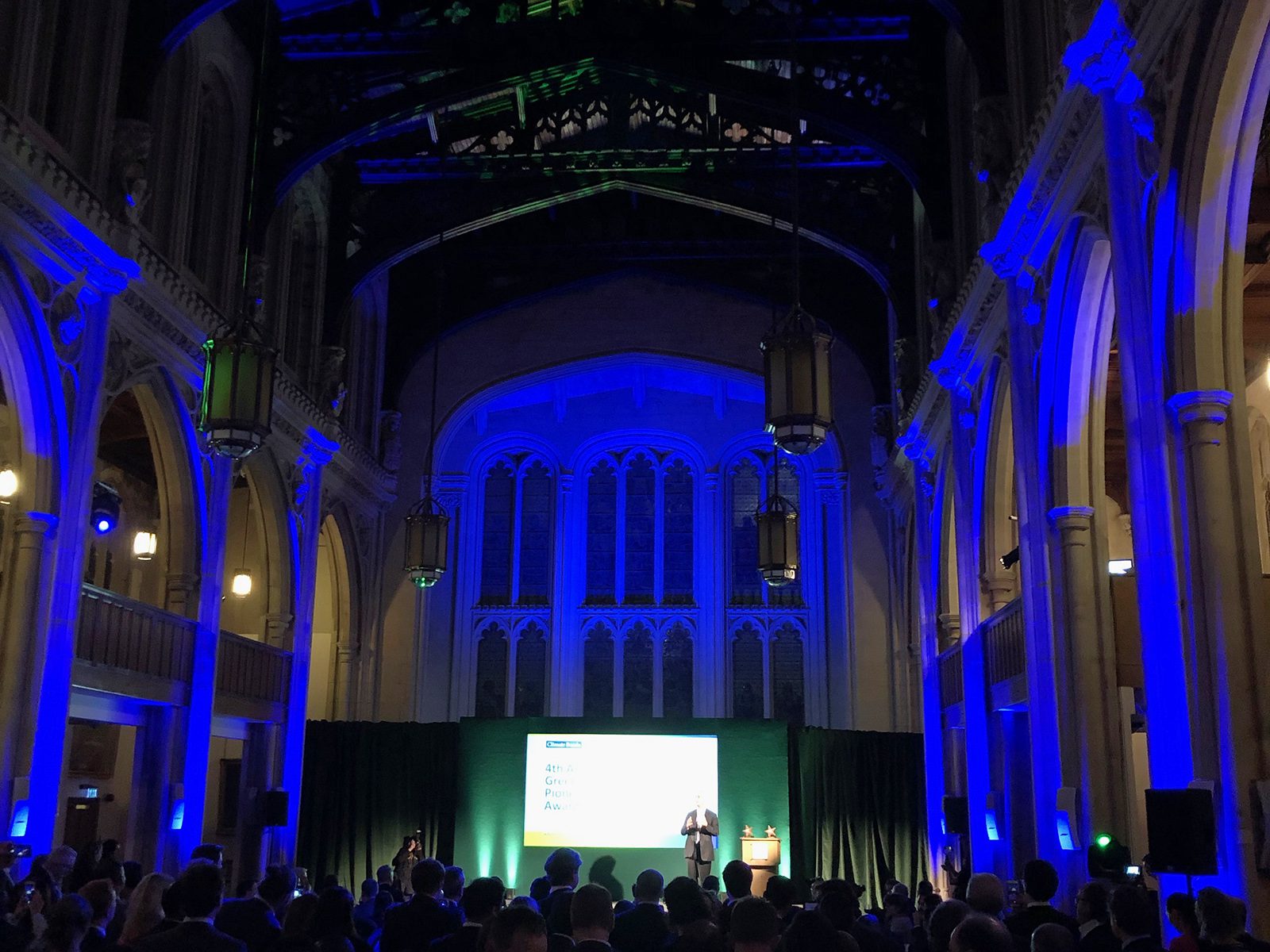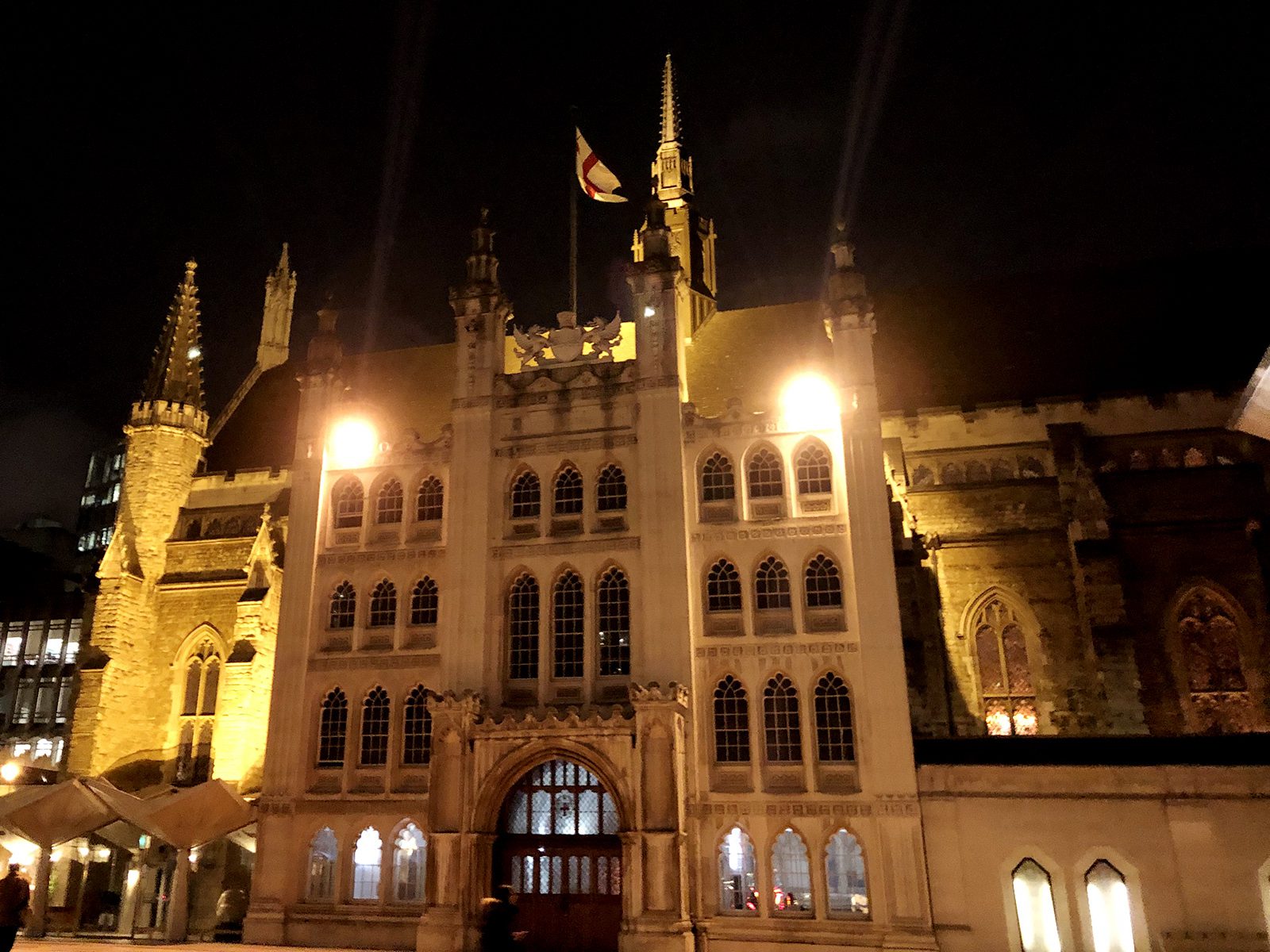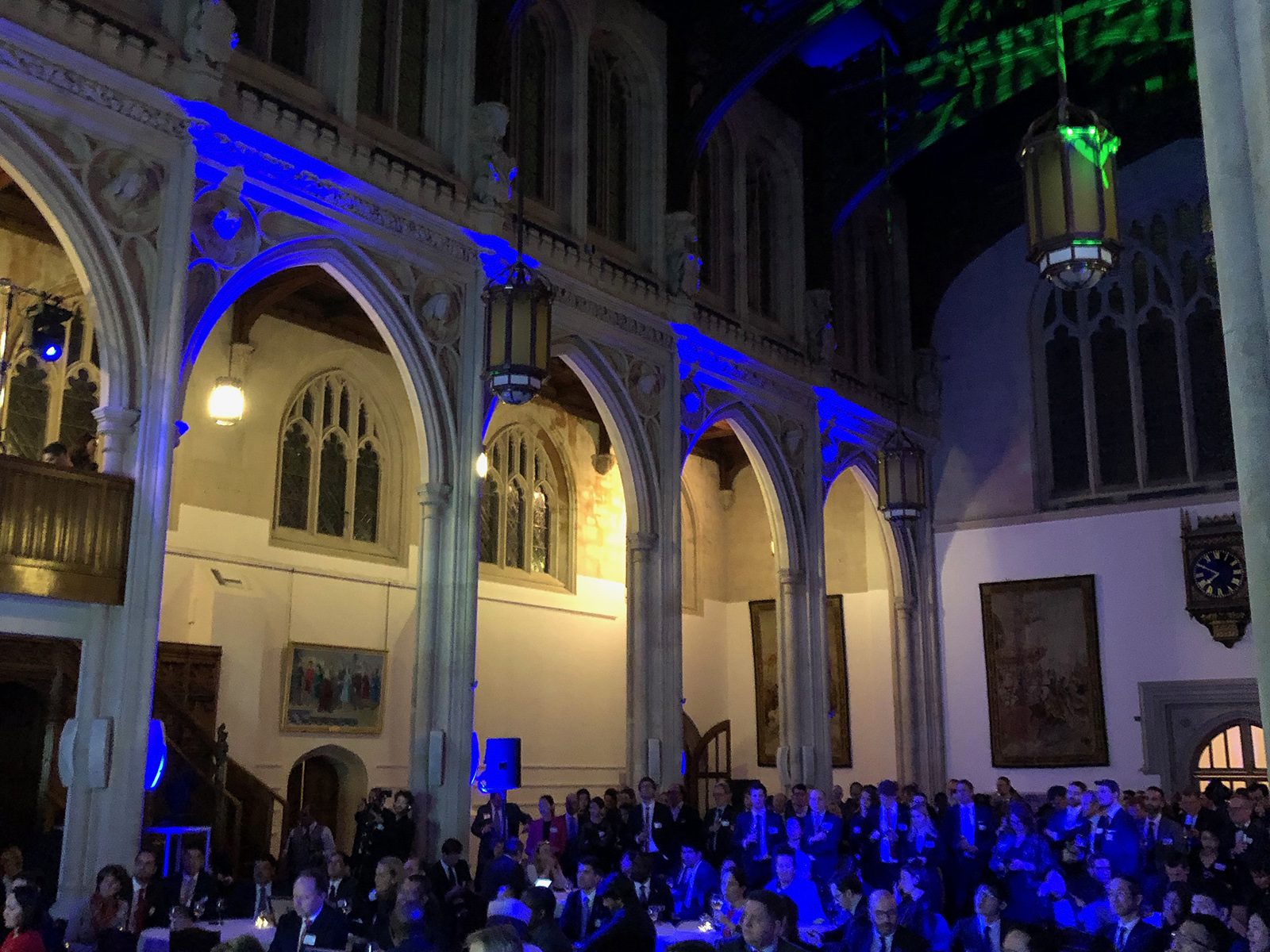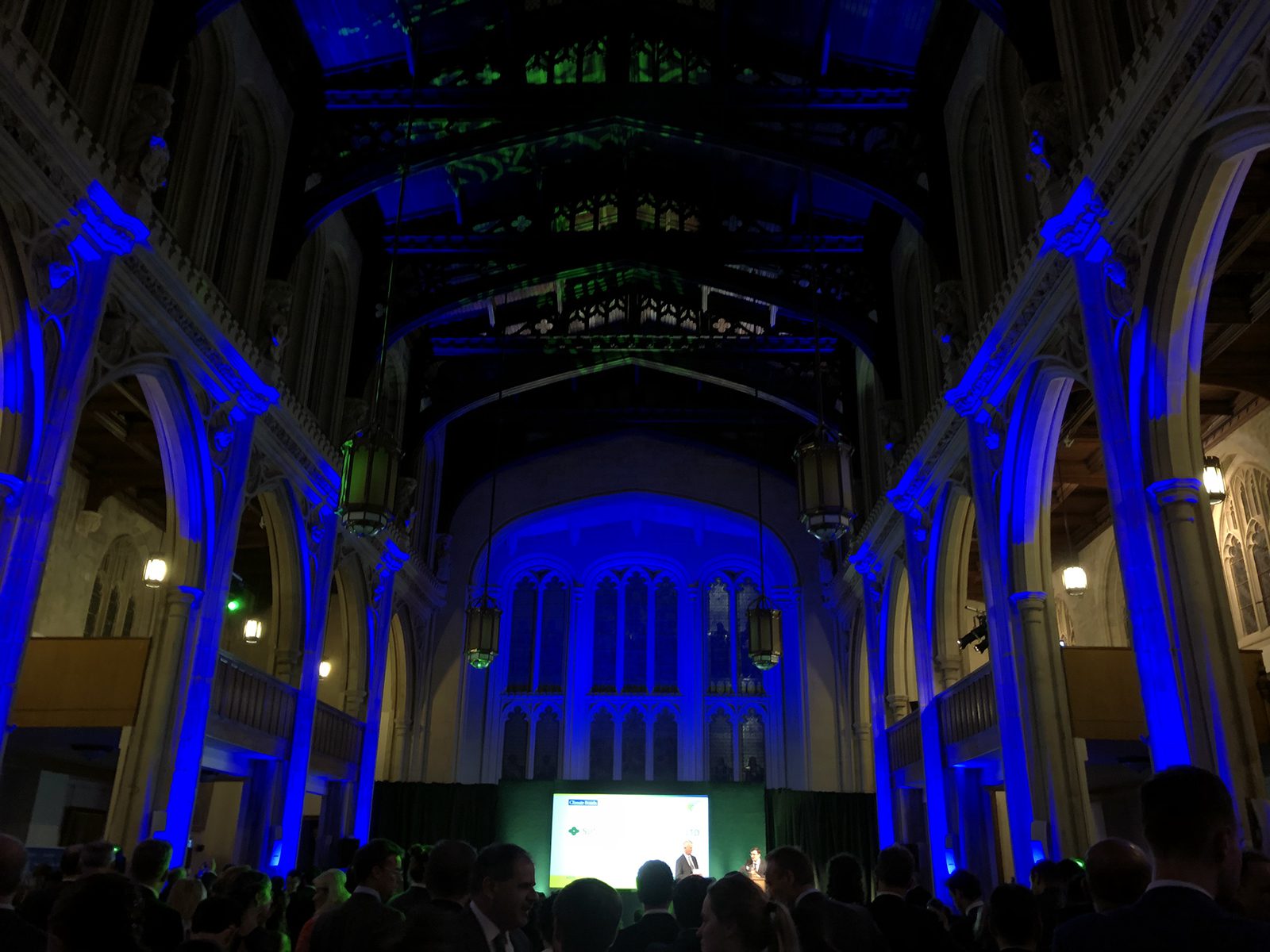 2. THE PREFACE
In November 2018 our client at Climate Bonds contacted us to ask for production at The Guildhall for the awards. We had worked twice previously in the Old Library for a conference and awards for Climate Bonds so were experienced in the approach for this client and prestigious venue. The brief was to upgrade on the 2018 awards not produced by Perception with enhanced lighting schemes designed to the clients brand and create a large canvas projected backdrop for the awards to be publicised to attendees and social media imagery.
We produced 6 designs throughout our prep production process and agreed that the final version achieved the brief as well as highlighting the Old Library Features. This was then complimented with intelligent and venue wash lighting all pre-programmed due to the tight timeline for installation.
As the Guildhall is over 800 years old H&S paperwork and adherence was at the usual highest level. We produced 11 documents for site and the project management team attended induction pre show.
Last minute changes were accommodated and achieved.
3. THE EVENT
For the installation the team of 9 arrived onsite for the 4pm agreed access. Each team was pre briefed for their role so we were show ready for 6pm. After unloading into the venue the previous meeting was over running. Our client was informed and with the venue working together we created a new plan for the installation as were to lose 35% of our install time. Perception drafted in 2 more personnel for onsite support.
For our install
12k LCD Projector
3.35m Wide 16:9 Projection Screen
26sq meter of Coloured drapery
10 Chauvet Fixtures
24 Smart Fixtures
18 Uplighters
8 Profiles
Radio Comms
4. THE FEEDBACK
Our client gave positive feedback and thanked the team onsite. Extremely pleased to be ready to start on time after our delay and look forward to working with Climate Bonds again this year and next.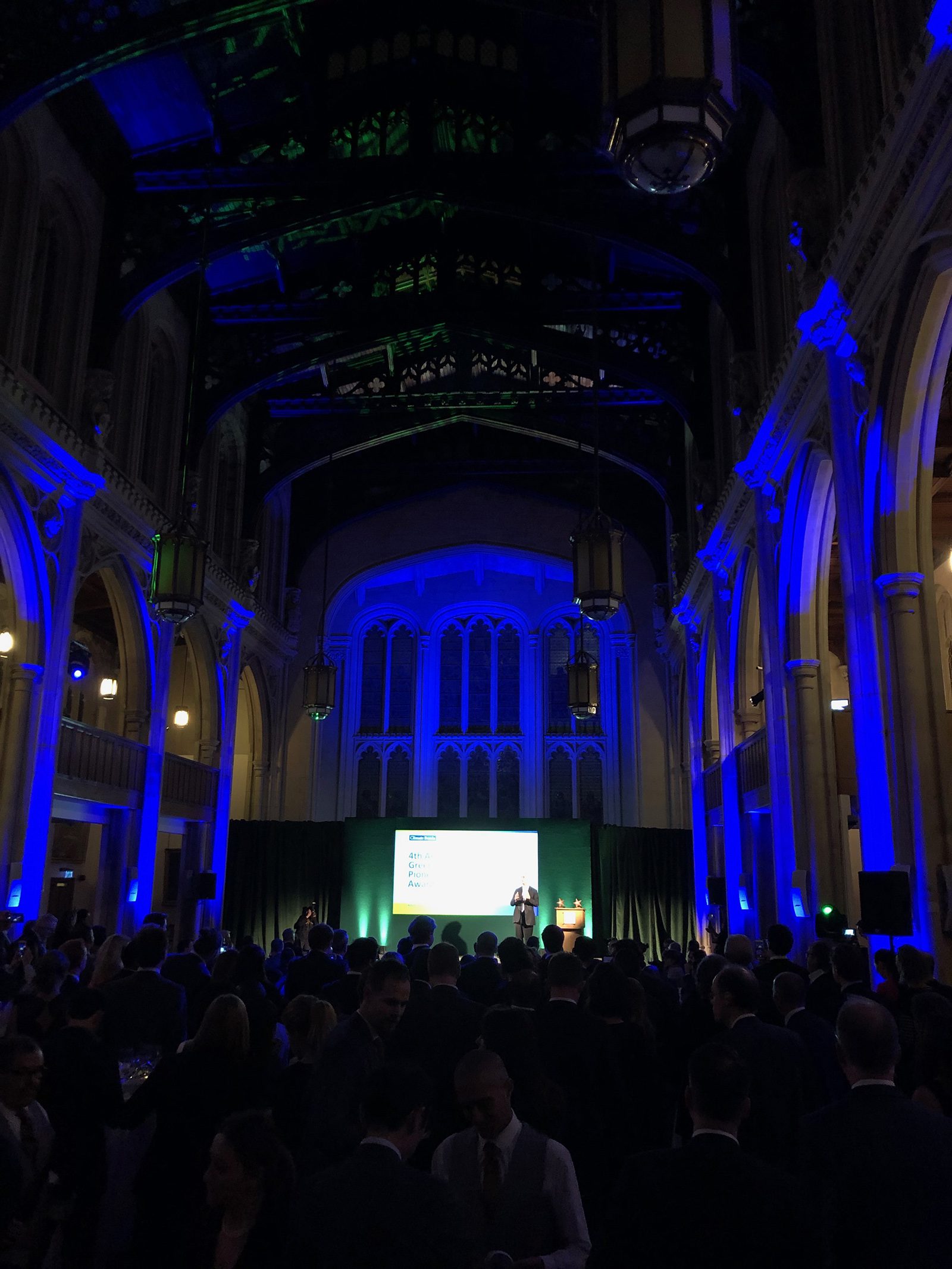 Request your free consultation today.
Our team are on hand to guide you through all the technical requirements of your event.