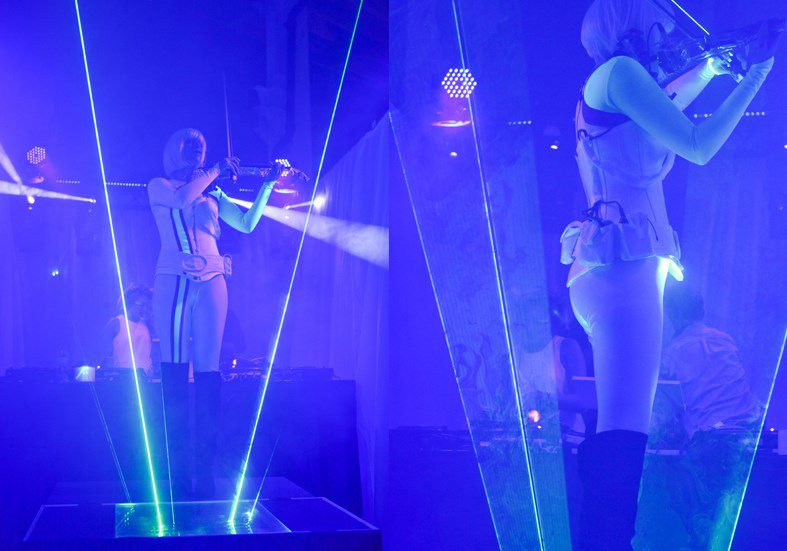 Integrating audiovisual technology with experiential marketing
Experiential marketing events have become an increasingly popular method for engaging with audiences in recent years. At the heart of its ambition, the marketing scheme strives to provide a memorable event for potential customers in order to stand out from the competition.
An experiential event without technical event production is like a ship without a compass; more than just a little lost and no fun for anyone involved.
With elements such as set design and lighting production playing such important roles for captivating the public, you need to ensure you reach your target with the best in the business. For Perception, creating immersive worlds out of raw ideas to increase brand awareness is something we have mastered for all types of clients. From social media marketing techniques to high-tech video campaigns incorporating the use of video walls, projection mapping, audio systems, and lighting design, there is no vision that we cannot bring to life.
We pride ourselves on our ability to work with all kinds of weird and wonderful brands; effectively merging our technical abilities with their brief.
A brief example: technical event production for experiential events
Here's a brief that we received recently:
"A well-known fashion retailer is launching a new range of clothing in collaboration with industry-leading designers in the coming months. To increase awareness, they'd like to stage a series of dazzling events with full AV support across London and the West Midlands. The ultimate aim is to get people excited about not only the new range but the brand itself."
We can approach briefs like this with the kind of zeal and awareness that only comes from a rich history of working in brand awareness. Thanks to our years in the industry, we can give comprehensive consultations based on equipment and practices that have worked well in similar projects.
From this example alone, our design team at Perception could already envisage the kind of technology required: full AV maintenance set up throughout the campaign with on-site support, set design encompassing elements of lighting and sound design as well as project management.
The beauty of working with Perception is that our in-house design team can design a 3D render for your approval before any work goes ahead. Based on the set proposed through our discussions with you, we will be able to provide a precise graphical representation so you can get a good idea of how the final event will look.
Contact the Perception Event Team today and capture your audience.