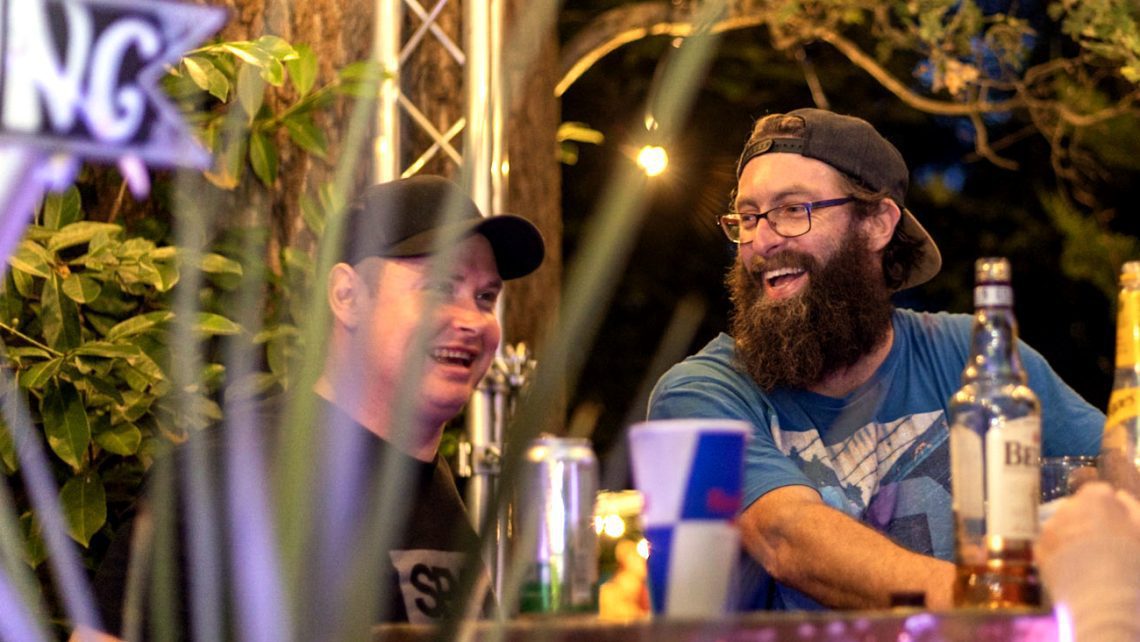 Our MD's 40th was approaching fast and through the office, we heard the rumblings of a mini festival event brewing on the horizon. On a beautiful sunny Monday morning in July, amid the usual office banter, he came to drop the bomb.
The announcement
"I'm throwing a party for my 40th…" He begins. Everyone was paying attention. This is a party for the boss, and someone is going to have to take responsibility.
"It's going to be on the 16th of August…" He carries on. That's OK, it's a quick turnaround – we've done worse.
"And it's going to run for 3 days." He gleefully finishes.
Alright then.
A week goes by and an email with an agenda pinged into our inboxes:
Hi Team
So, this is the plan…
The event this year will be small and invite-only and will be held over 2.5 days/2 nights
16.08.19 – Outdoor Cinema and campfire – (18:00 till midnight)
17.08.19 – Axe Throwing, pool games/swimming, darts, jacuzzi, all-day BBQ, BAND, DJ, camping – (10:00 till midnight)
18.08.19 – ACOUSTIC ACT, breakfast BBQ, – (10:00 till closing at midday)
The planning begins
The Kit list was drafted, the team selected, and we were off.
The event took place over 3 days at Patrick's house and consisted of pretty much whatever he thought would be cool for this milestone celebration. It was a really great party and everyone that attended all agreed that it was one to remember. The entire production was really a test run to see if the format had the potential to become an annual event.
A brilliant event, an awesome team
As with many events we do, this one was not without its challenges. We had weather, power and logistical challenges. We had a short lead time, no idea of numbers in terms of guests. However, through all the party planning two things became crystal clear:
1) Our team was outstanding. Even though this wasn't for a client, the pressure was still on. It's a challenge to ensure that the boss of a technical production company is pleased with the technical production. The team not only embraced the challenge, but they also enjoyed the ride.
2) The Angry Beard mini festival is here to stay. We have no idea how this will develop but the format was a success and the event was very well received by everyone who attended.
Find out more about the Angry Beard Festival here.