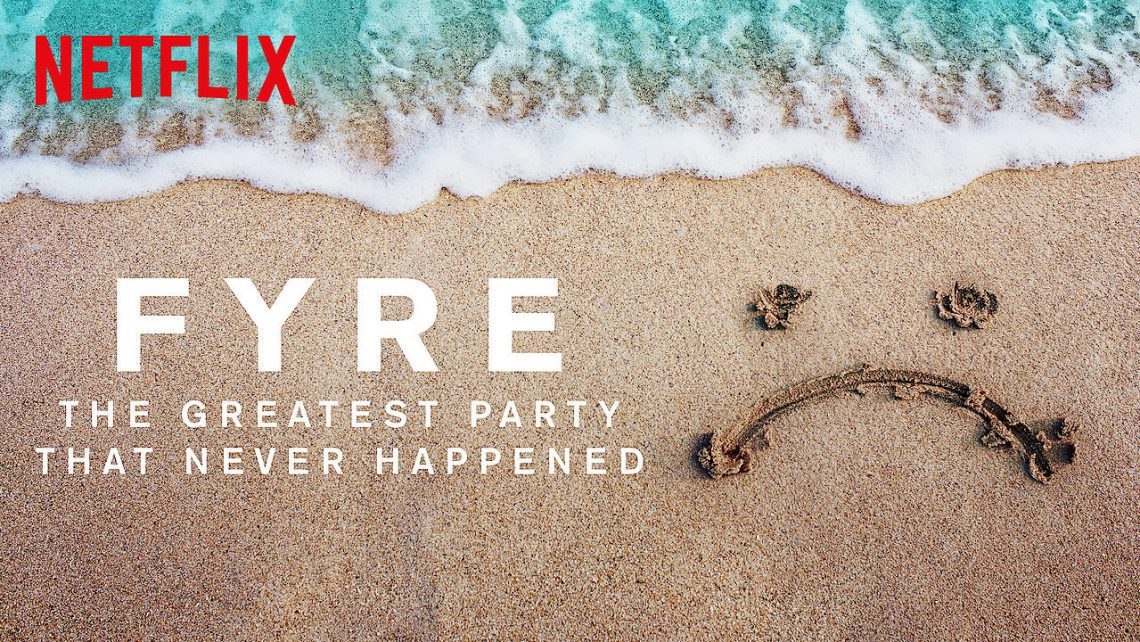 Our Perception on why Fyre Festival went up in smoke.
By now most of us have watch the Fyre Festival documentary on Netflix with a mix of horror and fascination. The concept was simply to put on an exclusive festival event, in an exclusive location which would appeal to the wealthy or aspirational audience. 
Two years ago, in 2016, we watched as the entire Fyre Festival event collapsed in real time on social media with tweets coming thick and fast shattering the illusion that had been created. Those who had been paying attention saw a beautiful beach island style festival fall apart with alarming speed. Those who had paid a fortune to be a part of the dream party with celebrities and models were torn apart by an unforgiving public, delighted to watch the car crash event fail.
At Perception, we watched the documentary on Netflix and having organised our own festival in 2015, Unsigned London, we were morbidly curious to see how such a stunning concept could fail so hard. A year prior to Fyre we had undertaken to bring a brand-new music festival to London. We understood the challenges involved in putting on a music event.
As our team have an intimate knowledge of what it takes to put on a new festival from scratch, we asked them for their take on the most exclusive festival that never happened. Here's what they had to say:
Listen to the professionals
"Fyre Festival was doomed from the start. Billy McFarland should have worked with the organisers who told him it wasn't financially viable from the start and pulled the plug early on before the losses became too much." Tim
"Billy had the best of the best in all areas (quote from the documentary) but he did not take the advice from any of the professionals. When plans were put in place by genuine industry leaders, he would override them and make changes that ultimately were detrimental to the event."  Shane 
Do your research
"The idea was social media driven, with a unique location, celebrity endorsement, along with a "must-have" tailored weekend that promised exclusivity. This was translated to the investors as a "quick win" and little to no due diligence could have been performed." Adam
Manage your infrastructure early
"To salvage this event, the festival site would have to be agreed and unchanging. The infrastructure for this should have been in place well in advance – Power, Water, Accommodation, Food, etc. Glastonbury is the perfect example of this as the fences go up in the first week of May for a 2-month build." Gareth
Manage your risk
"This event was always going to be a disaster no matter what planning, company or organisation was involved. It could not be a success. The caterers who pulled out should count themselves lucky." Steven
"We would rely on the expertise of our staff to identify the risks at the site visit, or pre-production meeting. If we don't believe we can achieve the client's vision in our professional opinion then we must have the courage to say "no" and walk away." Sejal
"When looking at the situation, solutions are basically the mirror of what went wrong. Stick to the contract and they would have had the first venue they saw, employ an expert (or at least listen to one) before anything gets finalised. Confirm everything before anything gets released to the media. And come up with a back-up plan." Dan
Define your goals
"The goal posts moved radically throughout the process. It started as a showcase event and quickly became a festival – which it never should have been billed as. It is so important at the start of any project that goals are clearly defined and come back to over and over throughout a creative process as it is so easy to get carried away." Mandy
"At the very outset of any venture, we must first determine what our desired outcome is. Once determined, focus and dedication are absolutely key! When you decide to run a festival as a business, you cannot treat it like a party. Just the same, if you decide to run a bar as a business it's not wise to drink alcohol. This festival should have been kept exclusive and they should have played on that exclusivity after the festival had been a success to market the APP that they were launching. Fundamentally, the festival was actually meant to be a tool to launch the APP. Focus shifted, ego took over, cost sheets were non-existent and the opinions of professionals were ignored…. doomed to fail!" Patrick
---
To read more about the story behind the Unsigned London festival, visit our portfolio page. You can also find out more about what services we offer ranging from lighting and audio to set and stage design.