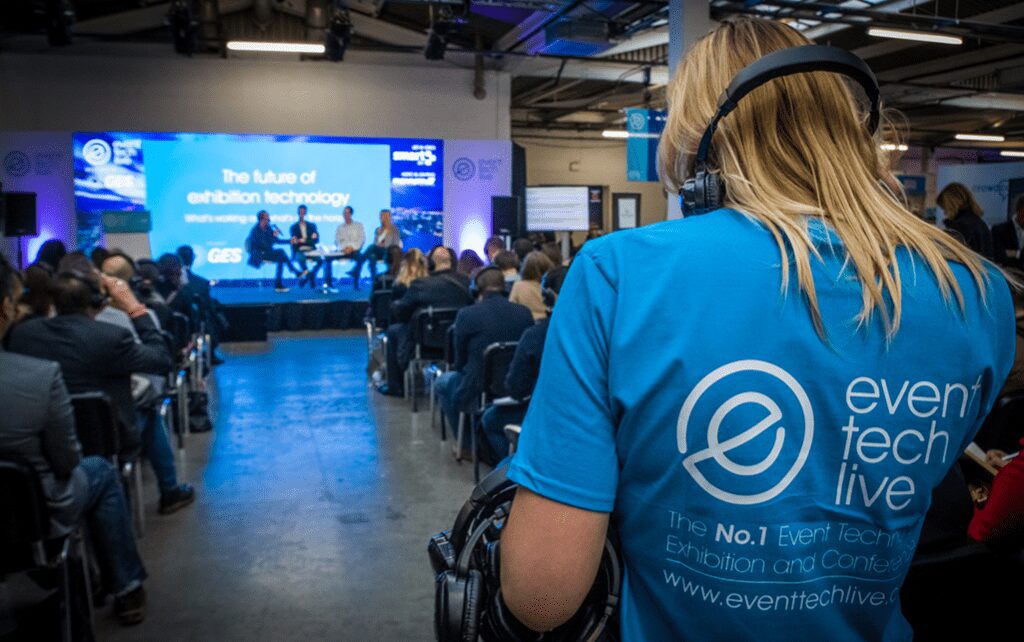 Yesterday I popped into Event Tech Live and as a still fairly new edition to the Perception Team, I was hoping to make the most of it in the short window of time I had available to me.
Event Tech Live is a one day only event and I knew that if it was anything like any other trade shows that I'd attended my attention was going to be severely assaulted and everyone and everything would be clamouring for my attention. In the run up to the event, I found myself wondering if the world of event tech would have solutions to make it easier for potential clients and networkers to navigate around the expo with ease and not feel overwhelmed. It turns out there were some very nifty things that made my life easier, and ensured that I was able to focus on what I wanted to and bypass the distraction of tech that although marvellous, was nothing to do with me or aligned with us as a business.
In fairness I would've spent a lot longer there if I had the time available to me, however in the hours I managed to spend there the following made my experience that much better and more cohesive:
The Event Tech Live App
Thank God for the app and that I downloaded it prior to the show. It not only helped me to get organised and suss out the exhibitors before hand, but as I have little to no sense of direction, I also really needed the maps to navigate the space. It wasn't the biggest expo I've been to but they did pack a lot into the space. I was also able to check out the programme and see the timings on the various stages and all from my phone with zero fuss.
Poken
I know this is not new tech so to speak, but I thought this was great. On entry to the show we were given badges that would eliminate the usual slew of leaflets and junk you typically collect at these shows. Every stand had a sign to tap, and then this morning, in my inbox was an email with a concise list of the stands I'd been interested in enough to tap, and an online account where the information was stored. As I clicked on each of the links I downloaded the PDF brochure of the company. I'm particularly fond of anything that means less paper and waste so this was a huge win for me.
Facial recognition software – Exposure Emotion Analytics
Hey, I'm a marketer so when someone presents me with a new way to get analytics for an audience, you are pretty much guaranteed my full attention. The premise of this is simple. Using facial recognition and a device to measure footfall, you can now assess your audiences response by essentially analysing micro expressions. It's sounds invasive but nothing about you personally is recorded, simply points on your face, where you are looking and so on. It's scary accurate on age and gender I'm told, however I didn't test the age thing and started getting a little pissy that I was being categorised as a man. However this to me seems like an amazing attribute to anything event or advertising related. To be able to measure emotional response at your event in real time, or to see the response your advertising is having is essentially like taking the power of online analytics and being able to bring them in to the real world. I'm very keen to see how this technology impacts events and media going forward.
Those were my personal highlights for Event Tech Live 2017, but there was so much more to see, and I'm sure event planners were having a ball over some of the management software that is out there. I look forward to seeing what happens next year.
Thanks to Event Tech Live for use of this image. To get more information about the exhibition and exhibitors from this year go to the website here.