Project Details
Client:World Photography Organisation
Account Manager:Ryan O'Donnell
Project Manager:Tim Jones
Venue:Hilton Park Lane, London
Special Thanks:Cecily Breeze
We have been working with Perception in a creative and technical capacity for three years now, and I don't foresee this changing in the future! Thier professionalism never ceases to impress me. Most importantly however is their ability to understand our creative vision and respond to it with unique ideas and a produced final product.
Astrid Merget | Creative Director
1500000
Images submitted over 10 years
1. THE BRIEF
The Sony World Photography Organisation is widely recognised as the leading global photographic awards programme in existence today. Launched in 2008, the awards are dedicated to supporting and cultivating photographic culture. Through a range of annual competitions, they hope to discover new talent in the world of photography and moving image. The culmination of the judging of the individual competitions & categories comes together at the annual Sony World Photography Awards show held for the past 5 years at the Hilton Park Lane Hotel, where it our job to present these astonishing images to the 450 guests present via large format visual assistance.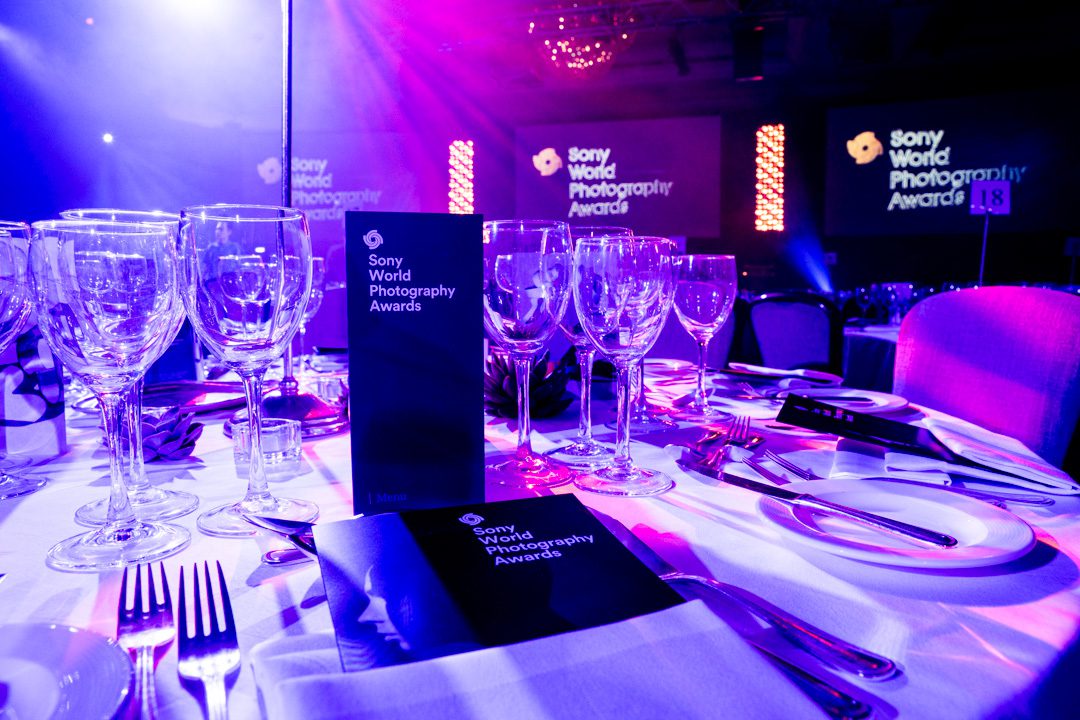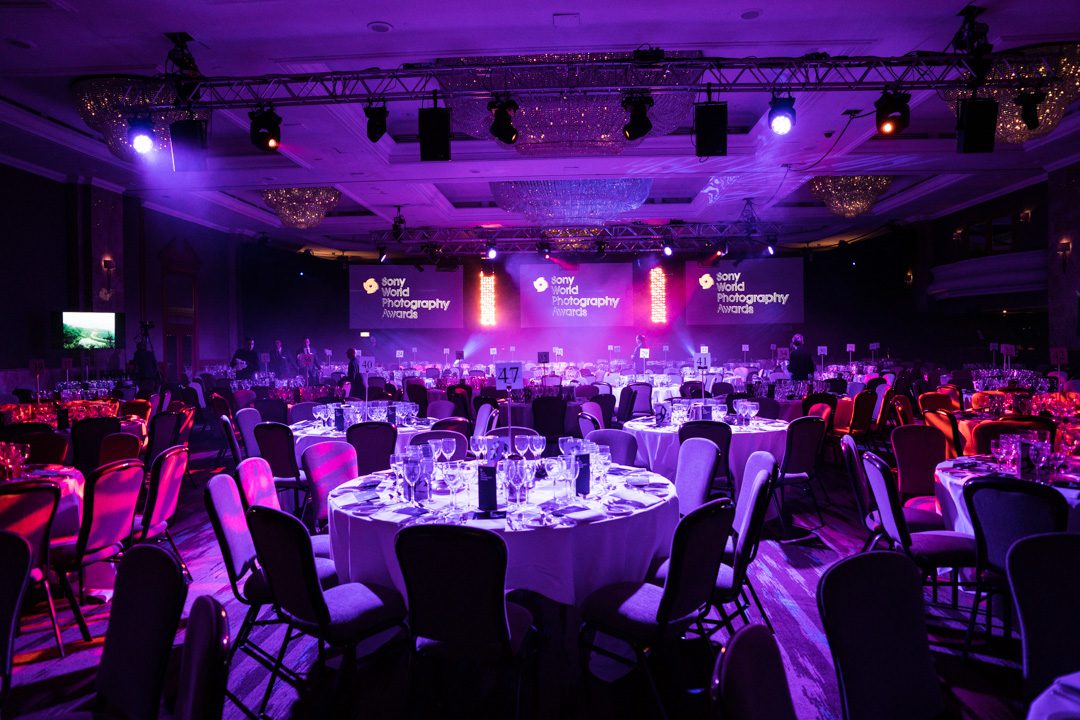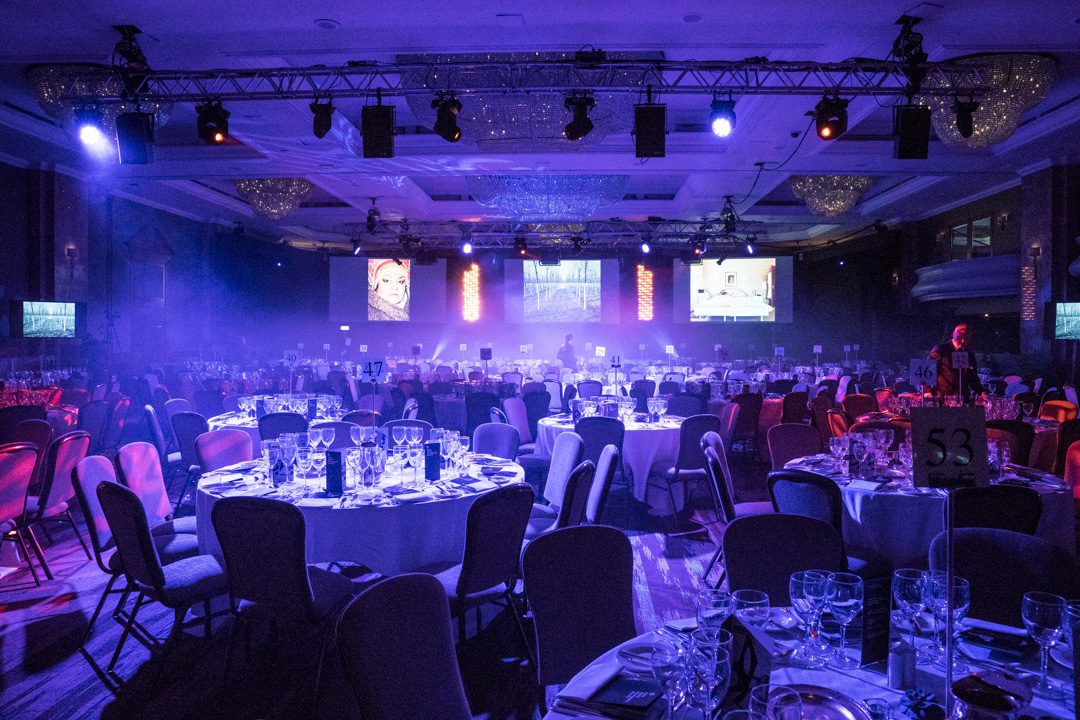 2. THE PREFACE
The brief for 2017 was to produce and supply the same format award show as per the past five years although this year, 2017, with more emphasis and processing power & control on the content management by introducing the use of a Hippotiser and more lighting.  the lead up to the awards is dominated by ensuring we receive the individually crafted category videos, nominee videos and self-filmed winner videos to sew together and create a beautifully finished show file Having done the show for the past 5 years, we know now that getting the final show file always exceeds it deadline, which is one of our main adversities.
3. THE EVENT
As it is a photographic awards, there needed to be visual impact. This was supplied by the way of 3 x 16' x 9' front projection screens powered by 3 x 12k lumen laser projectors. 6 x 65" Sony relay screens lined the sides of the room to amplify the live relay and main presentation to the audience. All the content was processed by a Green Hippo Hippotiser Taiga  and back up . Audio re-enforcement was 2 stacks of 6 D&B T10 Line array flown from the truss and 4 x b4 subs behind the set. 3 x Sony PWM-EX3 and tripods were strategically stationed to capture the speeches; walk ups and audience reaction. This was all expertly managed by Tim Jones and team of 8 operating technicians
4. THE FEEDBACK
Each year, our goal is improve on last year which gets increasingly difficult when we apply so much pressure to get it near on perfect from the first event, so to get positive comments from the World Photography Organisation MD – Scott, that it was the best year yet makes us even prouder of the long term relationship we have built and will continue building with WPO