Project Details
Agency:RPM
Client:Rioja Wines
Account Manager:Gareth Hawke
Project Manager:Matthew Brown
Venue:Potters Field, Southbank
Special Thanks:The Mayor of London
1. THE BRIEF
To provide Event Production for Rioja's Tapas Fantasticas celebrating Spain's leading wine region, offering guests the opportunity to sample tapas and wines from over 40 of Rioja's great wineries.It was inspired by the Calle Laurel, the renowned street in old Logroño, in the heart of the Rioja region. Along the Calle del Laurel, people wander from bar to bar, tasting dishes as they go, washing them down with a well-chosen glass of Rioja. Perception helped to recreate this experience by the iconic Tower Bridge and River Thames.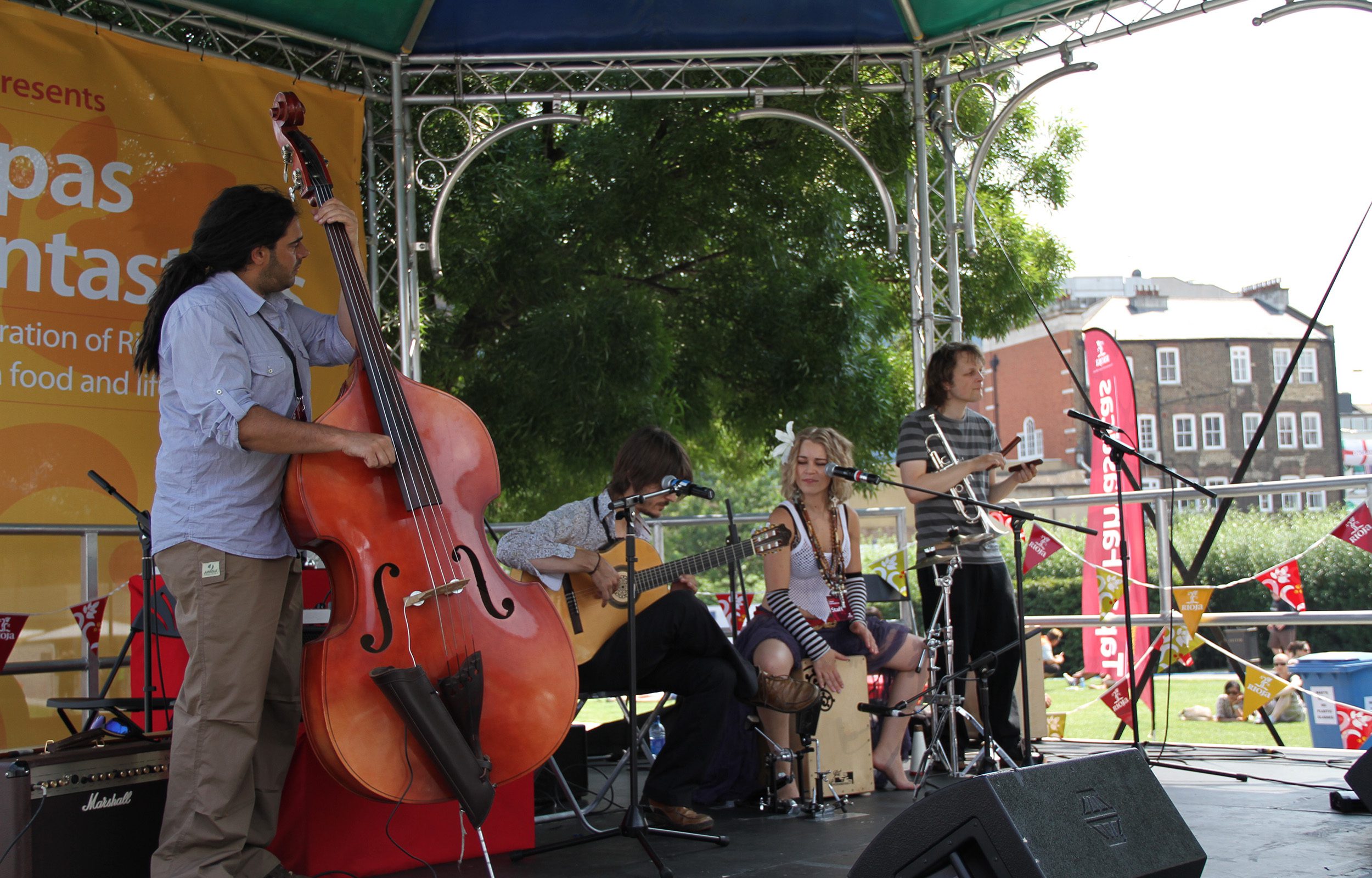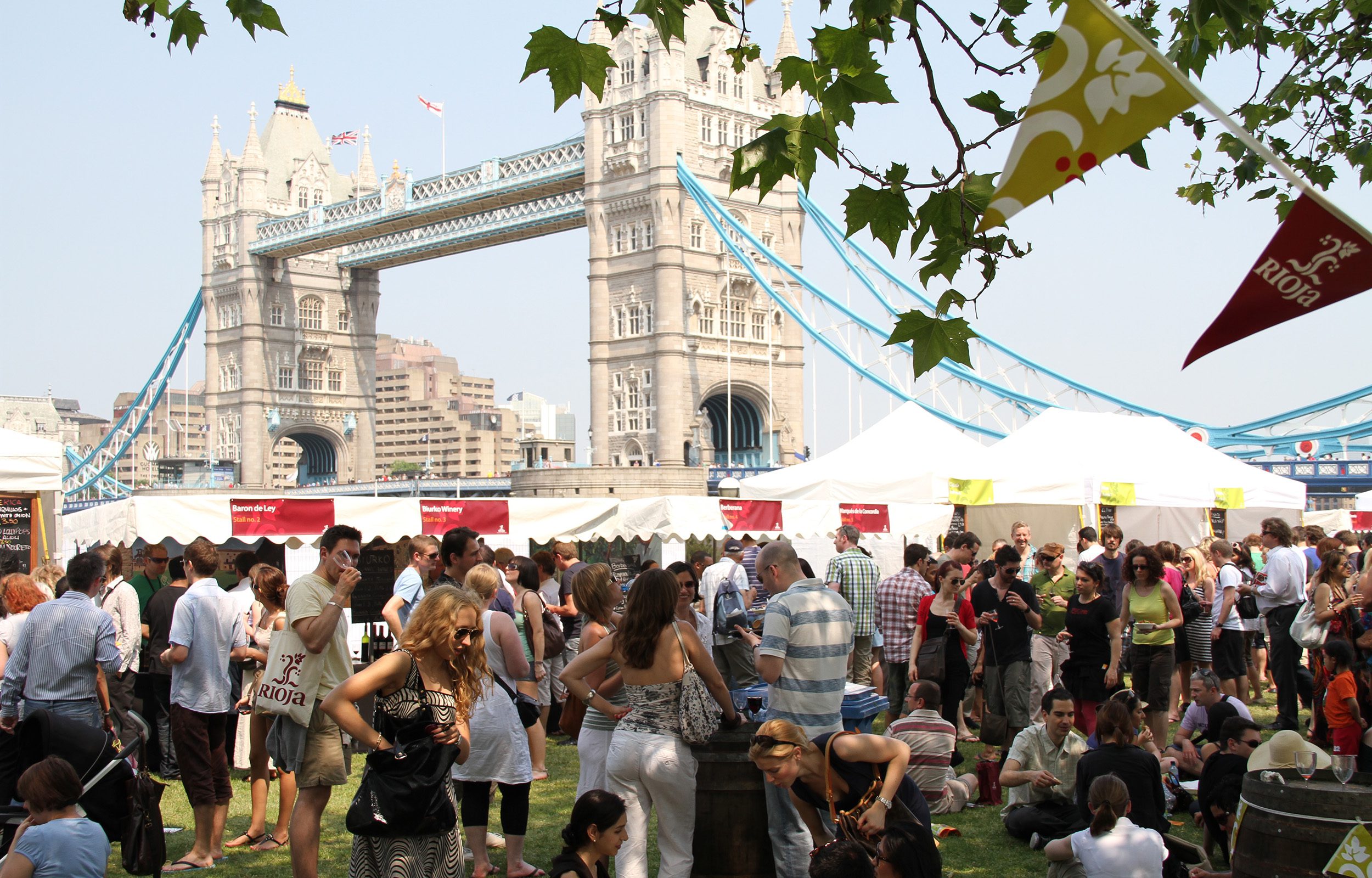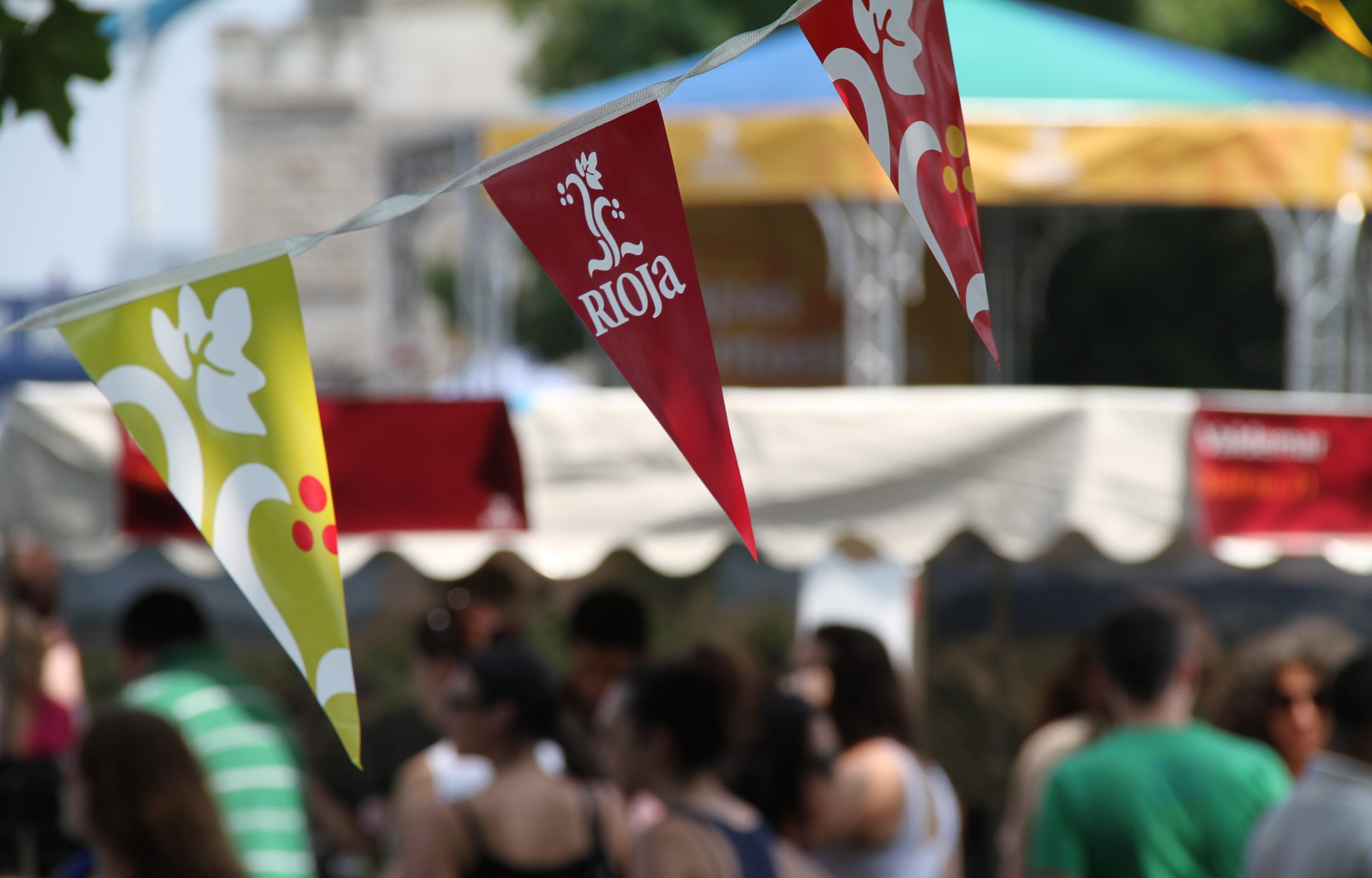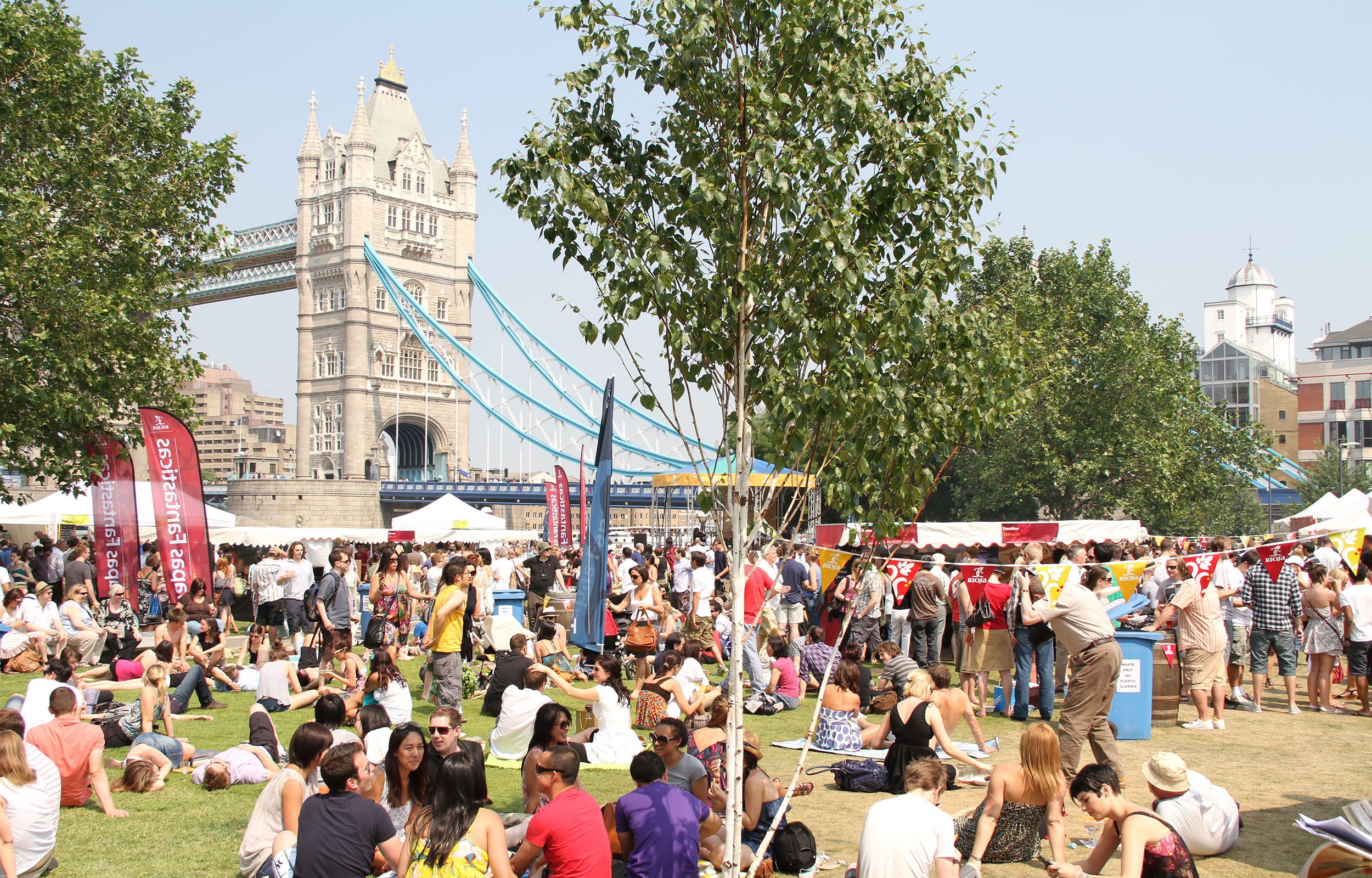 2. THE PREFACE
With this Open air festival continuing from pervious years in Shoreditch and Tower Bridge, Perception Events used our experience to showcase through Audio, Video and Lighting the profiling of the Music Stage, Wine Tasting and Culinary demonstrations.  All compared by wine aficionados Olly Smith and Susy Atkins.
3. THE EVENT
Throughout the festival the main stage has over 24 Musicians and Dj's performing. Perception provides a full range Front of House rig and complete back line for each singer, band or dj. The music compliments the wine and tapas so is Spanish themed and requires a skilled audio technician to produce the quality of sound for the audience. Local residents and environmental health mean we must point source the array to comply with local restrictions. Matt and his team are adept in this through experience and audio knowledge. They enjoy sampling any left over cookery demonstrations food once the audience has been catered for. The wine demos allow Ollie and Susy to be heard with the sommelier commentary whilst the audience samples the wine with a localised PA System.
4. THE SUMMARY
Iconic Wine, Iconic Tapas, Iconic venue with Tower Bridge, Tower of London, River Thames, St Pauls and The Mayors office all in full view and a nearly iconic production crew making this event a complete success for the continuing years.