Project Details
Client:Prudential
Account Manager:Gareth Hawke
Project Manager:Tim Jones
Venue:Green Park, London
1. THE BRIEF
Our Brief was to provide the technical support for the outdoor festival zone in Green Park for the cyclists to enjoy after their ride.
The Prudential RideLondon FreeCycle returned on Saturday 28 July 2018 and offered the chance for all the family to experience the fun and freedom of cycling on traffic-free roads in central London.
Riders of all ages and abilities were welcome and cyclists were able to join the route at any point, cycle round at any pace and as many times as they like.
The route passed many of London's most famous landmarks in Westminster and the City of London, including Buckingham Palace, Trafalgar Square, the Houses of Parliament, St Paul's Cathedral and the Bank of England.
Along the way, there were various Festival Zones at different locations, packed with free bike-based entertainment for all the family.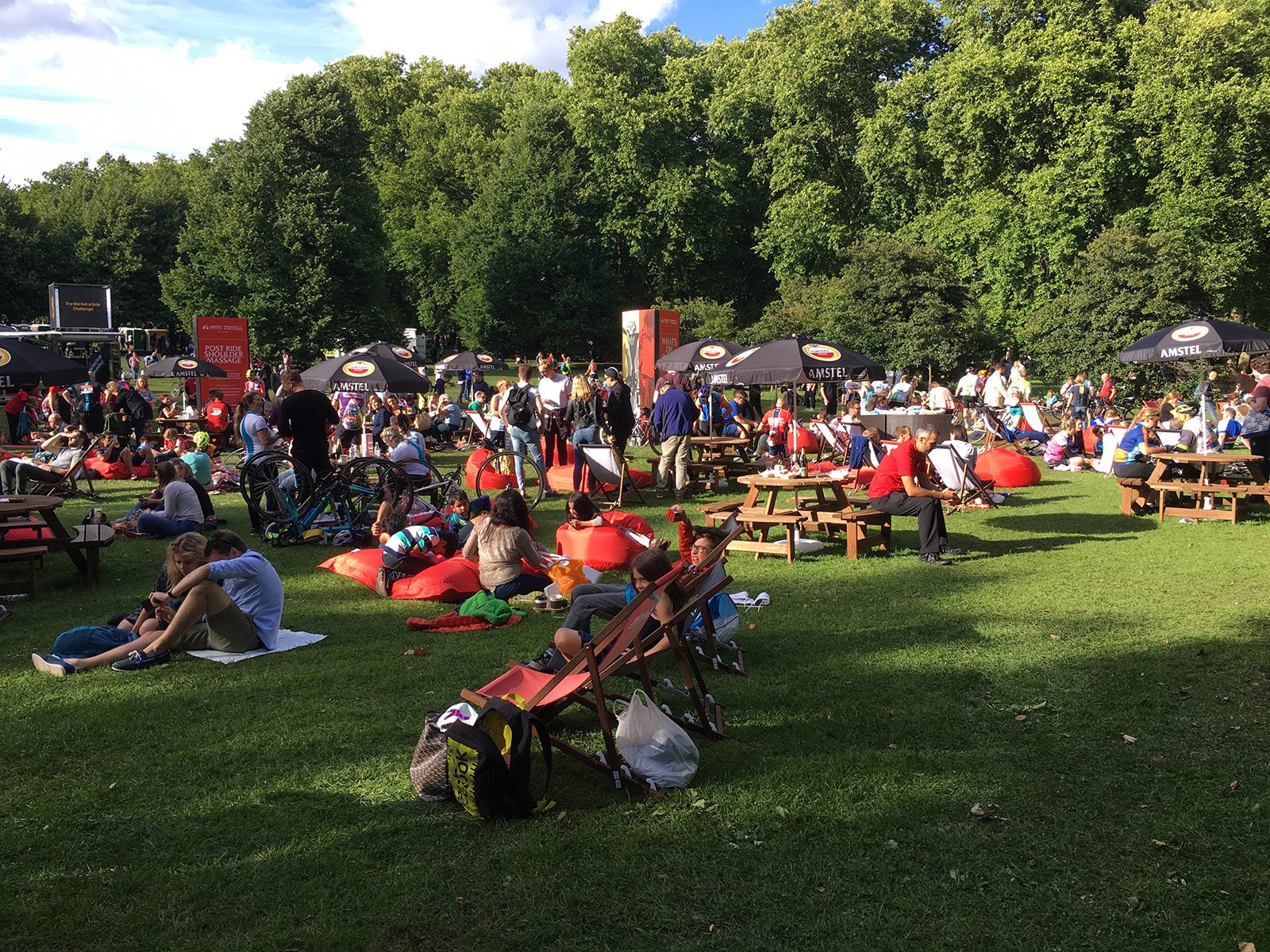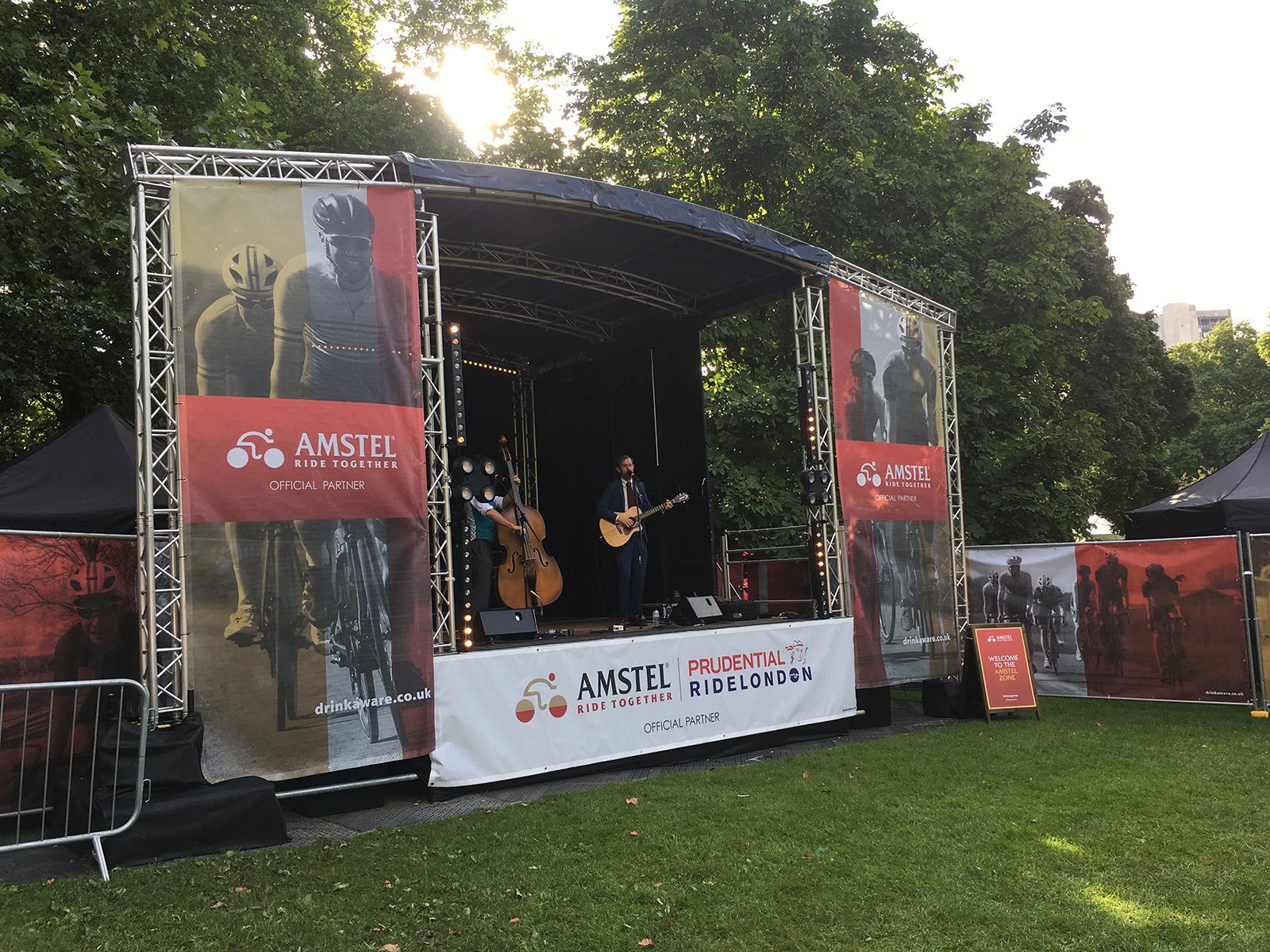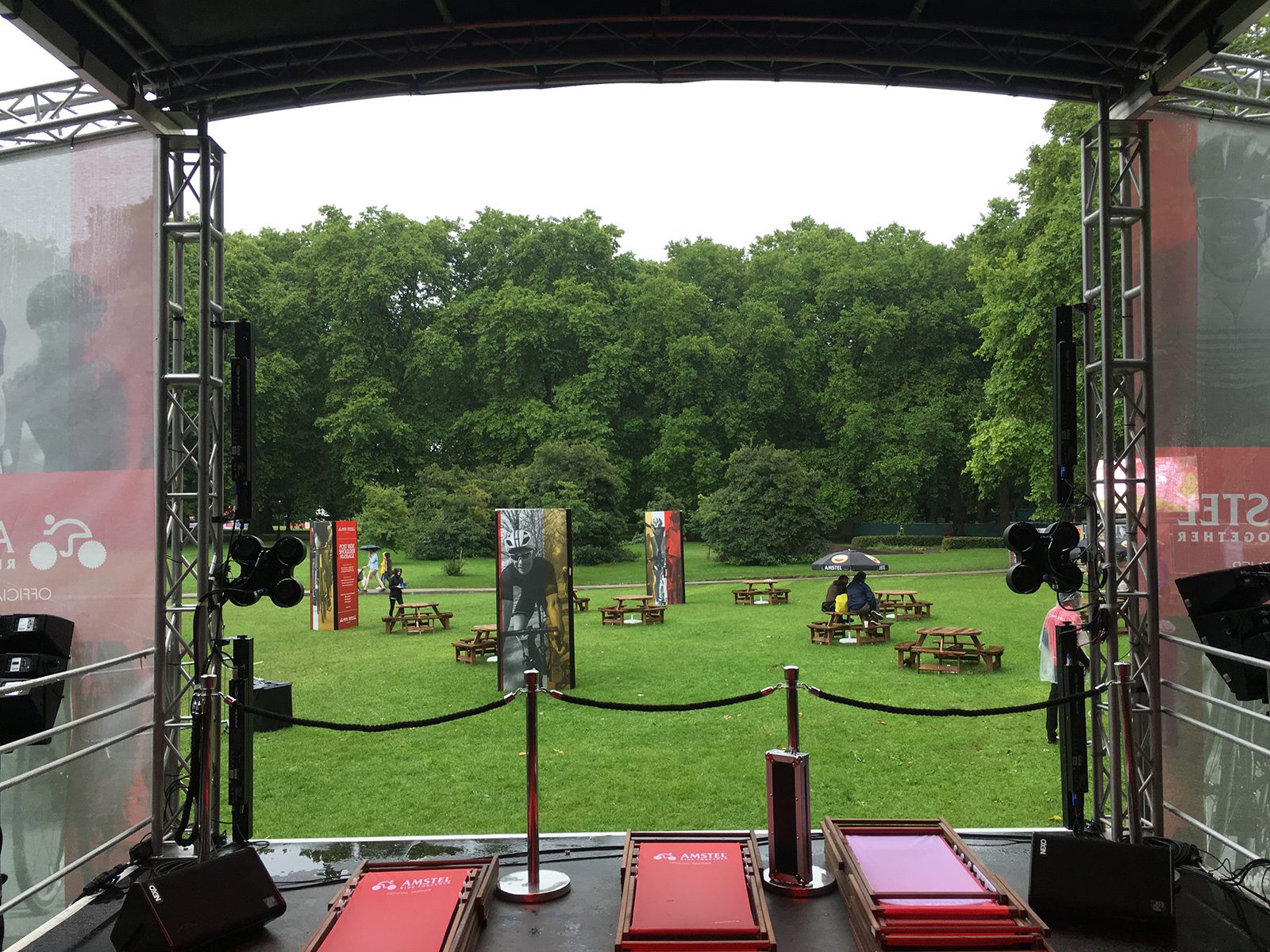 2. THE PREFACE
Full event production was provided for this event and included:
Engraving Tent – ColourWash to profile the experience
Bar Area – Announcement PA System and Lighting rig
Trailer Stage – Full Range PA System, Digital Desk, 8 Cabinets, Stage Monitors, DJ System and Power Distro
Full Band Set up and Microphones in the Bandstand
Bandstand Lighting with Sunstrip Active II Blinder
We provided full technical support onsite with a live-sound engineer.
3. THE EVENT
Perception has provided event production for Ride London in its various forms, right from its inception as Sky Ride.
We provided a full range PA system for voice, solo artists, DJ and musicians based at the bandstand with Green Park. From our extensive experience working this location, we have knowledge of noise limitations within the Royal Park we provided a Point and Array system to cover for the Cycylist entertainment when they had finished.
The engineer mixed the various bands and full rider production was supplied;  therefore we had on site the front of house and backline required.
Within Green Park there were also activations from Stunt Riders, Trial Biking, Big Screen, Kids Zone and Rider Schools.
4. THE FEEDBACK
Overall we had great weather and a fantastiv atmosphere, enhanced with our top notch live audio production. Green park was packed with cycles everywhere listening to the music from our system.
We look forward to 2019.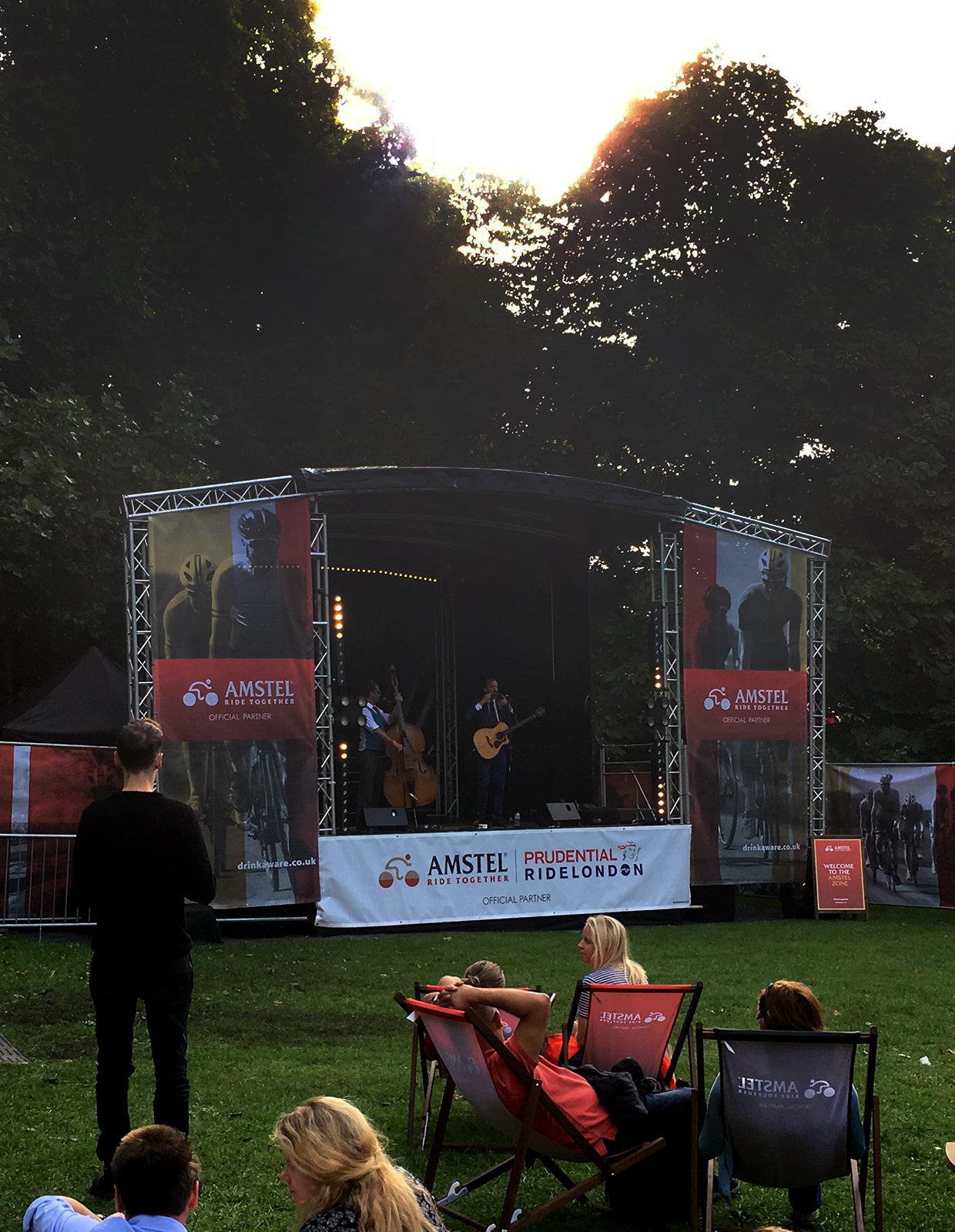 Request your free consultation today.
Our team are on hand to guide you through all the technical requirements of your event.